Three Helping, Sustainable Products for Home Use
This post may contain affiliate links or I may have received the product free in exchange for my honest review. See full disclosure for more information.
Three Cheers for 3 Home Helpers
Are you doing a little minimizing this summer? Having some lovely home helpers that make things lighter, brighter and easier are just the perfect way to help out. Make room for these 3 solutions to help you room by room with cleaning, hanging up plants, and packing up food and snacks.
Home Helper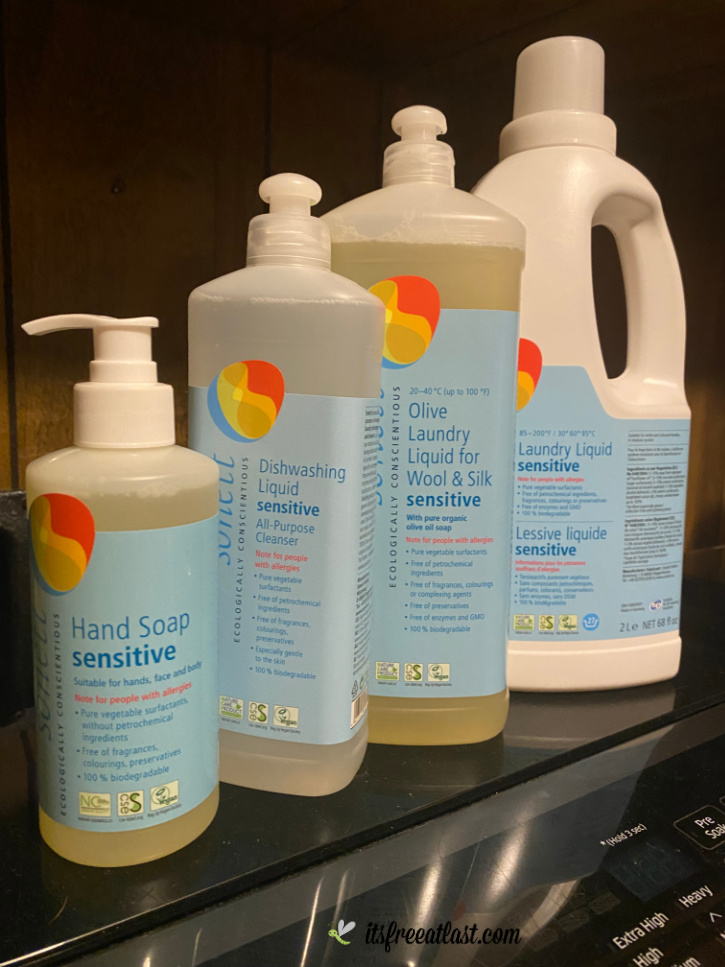 Sonett USA the pioneer in ecological laundry detergents and cleaners since 1977 are now available in the USA! Make way for helpful household products to keep home sweet home even cleaner and greener than ever with Sonett USA's bio-organic solutions.
Consumers can select from their all-purpose cleaners, dishwashing liquids, laundry liquids and laundry powders available online. Also those with sensitive skin can choose from their Sensitive line without fragrances to care for children with tender skin and people of all ages with allergies: Sonett USA Sensitive Collection.
You can also, go to their retail site and learn more about their variety of all-natural scents you can select from including Calendula Dishwashing Liquid, Lemon & Mint Laundry Liquid and much more more. In addition to cleaning, dish washing and laundry items Sonett USA offers body care products such as hand soaps, Myrtle Orange, Lavender Frankincense and Lemon Pine lotions and massage oils to pamper, clean and nourish your skin naturally. What a great offering they have!! Check out all collections online and Amazon.
Indoor & Outdoor Home Helper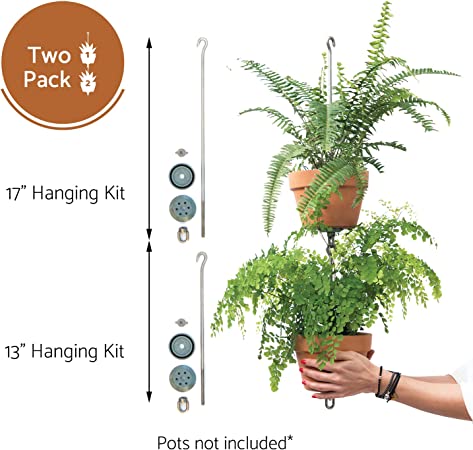 SkyPots pot hanger kits makes it easy for plant lovers to enjoy beautiful hanging pot gardens without all the hassle and headache of DIY methods! Start a vertical garden in minutes with unique sets from SkyPots to plant what you most prefer to enjoy in the comforts of home or on your patio.
Perfect for garden spaces of all sizes, including indoors and outdoors. Choose from a variety of sets that include hanging kits, accessories, and a set of grow chains. Also learn more about the Catch JR another nice addition to your SkyPots experience. SkyPots are built to last with the environment in mind, as they are made with stainless steel metal parts and recycled post-consumer plastic. They are also shipped in plastic-free retail packaging. A great gift and starter kit to choose from on their site is the SkyPots Two Pack. They are available online and on Amazon.
Kitchen Helper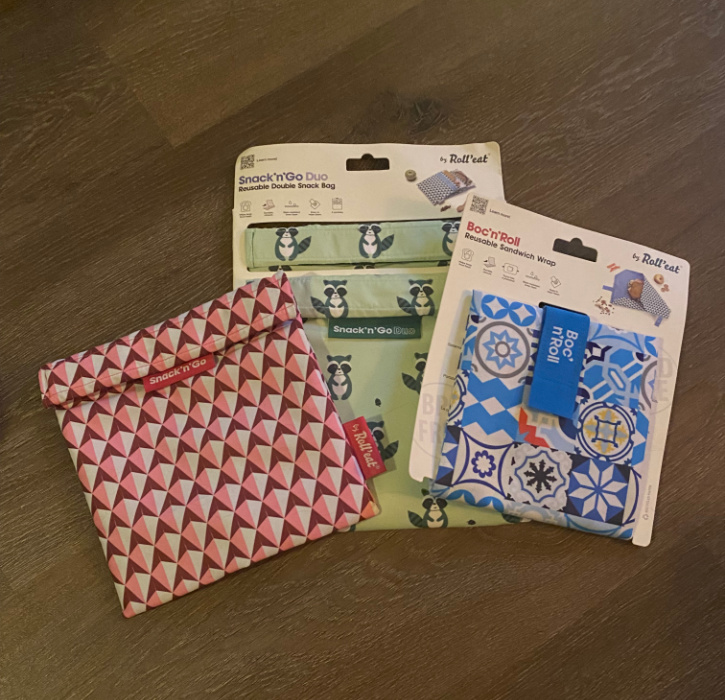 Roll'eat USA sustainable, eco-friendly, reusable food wrappers and snack bags are now available in the USA to help consumers get on-the-go with breakfast, lunch, dinner and snacks in between manufactured from durable and washable fabrics.
Simply pack, snack, clean and rewrap snacks, sandwiches and more with Roll'eats stylish and useful collections of Boc'n'Roll sustainable sandwich wraps, Snack'n'Go zero waste snack bags and a Snack'n'Go Duo. Enjoy finding your favorite Roll'eat reusable food wrapper from their beautiful variety of solid colors, patterns like tile and patchwork, and fresh designs with fruits, nature, animals and more.
You can also choose from their new Bio Collection that offers the Boc'n'Roll and Snack'n'Go made of 100% biodegradable materials. The Roll'eat Team wants to raise awareness of the unnecessary pollution consumers can cause with traditional food wrapping and have reached out with the help of schools, local businesses and other institutions working together to make a significant impact on the future health of the planet. Give the gift of Roll'eat, an everyday item everyone needs and also makes a smart bag for gift-giving. Check out the entire collection online.
As you do some sprucing up around the house this summer, or are even preparing for back to school (already?!), check out these three home helper products that make life a little bit cleaner, a little bit more sustainable and a lot easier!