Tips on Launching Your Massage Therapy Career
This post may contain affiliate links or I may have received the product free in exchange for my honest review. See full disclosure for more information.
Are you almost finished with your massage therapy courses? Or maybe you've already completed your training and certification and have your license. The next step is finding a place where you can share your expertise with others and launch yourself into a prosperous one career. There are many employment opportunities for a licensed massage therapist. Here are some things you should have in place before you start working on your first client.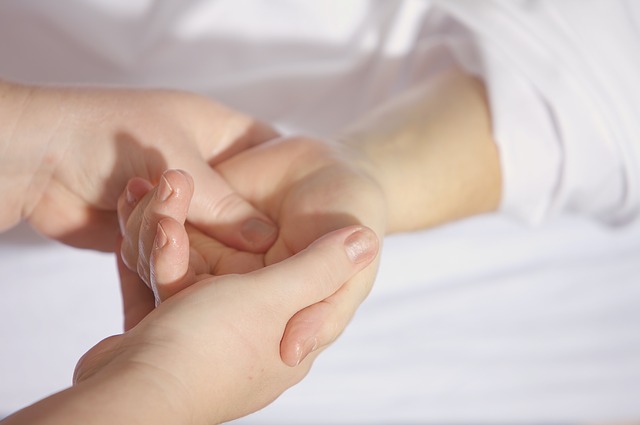 Selecting the Right Equipment
Whether you are self-employed or not, you should consider investing in your own massage therapy equipment. This will allow you to have access to the tables and other equipment that you're used to working with. It will also help you deliver thorough results each and every time you are working with a client. A Living Earth Crafts spa massage table, for example, offers an eco-friendly alternative to many traditional tables. Choose tables that allow your client to remain in a comfortable position, but will still allow you to get in and practice deep tissue contact. Tables that are specific to the type of therapy you offer clients should also be considered. If you'll be working with pregnant women, for example, you'll need a specialty table. Flat top spa treatment tables or those designed specifically for facial massages should be the type to get if that's the clientele you're catering to. A portable table may also be an option should you choose to offer mobile massage sessions. Don't forget about accessories for your table types—armrests, foot cradles and neck rolls are just some of the things to consider for your clients. Oils, towels and other core necessities are something that you should select based on the types of clients you'll be servicing.
Specialty Training
Once you have your certificate or Associates Degree in massage therapy, you're free to pursue your massage therapy career further. This will give you more opportunities to reach a broader clientele and appeal to more people. Some avenues to pursue may be:
Hypnotherapy
Infant Massage
Chair Massage
Myofascial Release Therapy
Reflexology
Reiki
Prenatal Massage
Shiatsu
Sports Massage and Therapy
While you may have touched base on most of these massage techniques during your training, you can choose one or more in which to specialize. For example, getting certified in sports therapy massage will allow you to appeal to athletes who are looking for alternative techniques to help enhance performance and prevent injuries. Working closely with physical therapists and sports medicine doctors can also help you broaden your career in massage therapy.
Settings and Environment
The setting and location for a massage therapist to conduct a complete session needs to be a comfortable and relaxing environment for the client as well as for you. You'll want to make sure you're able to move around freely and be able to grab oils, towels and other accessories easily. Often, in a quiet setting, you'll want to set up a space that is also personal for the client, so he or she feels comfortable undressing for sessions. An office set up at a chiropractic center, physical therapy office, beauty salon, or even hospital are all locations where you could choose to build your business.
Importance of Business Networking
Because massage therapy is such a hands-on career, you'll need to build relationships with others in order to create a successful business. Even if you're hired by a corporation or hospital, you'll still have to build a good relationship with clients, so they'll keep coming back. This starts with knowing how to properly network with other businesses as well as potential clients. Reaching out and introducing yourself and offering your services to area business people such as salon owners, medical clinics, chiropractors and other therapy offices will help get your name out to your community and help professionals identify your specialty line of massage. For example, if you're certified in Myofascial Release Therapy or prenatal massage, be sure to promote your business with one-on-one introductions and special offers to help attract customers and build your brand. Attending entrepreneur classes that teach you how to network properly is very beneficial and can help make or break your overall career. These classes may be optional through your college training or you can take an individual course through your local community college.
In addition to building your supply and equipment stock up, sign up for small business meetings in your area and promote your business. The outcome will give you more resources to connect with and you'll be able to watch your clientele thrive.