Spring Picnic Basket Essentials for Everyone
This post may contain affiliate links or I may have received the product free in exchange for my honest review. See full disclosure for more information.
The mild weather of Spring is a great time for the family to enjoy a picnic. You can simply enjoy nature, visit the lake, your local park, or go sight-seeing. Load a picnic basket with yummy snacks and drinks and prepare for a fun time. The kids will love it and you may find that is the perfect opportunity for family time. You also don't have to blow the budget or forego snacking healthy. Check out our list of Spring Picnic Basket Essentials for a little something for everyone!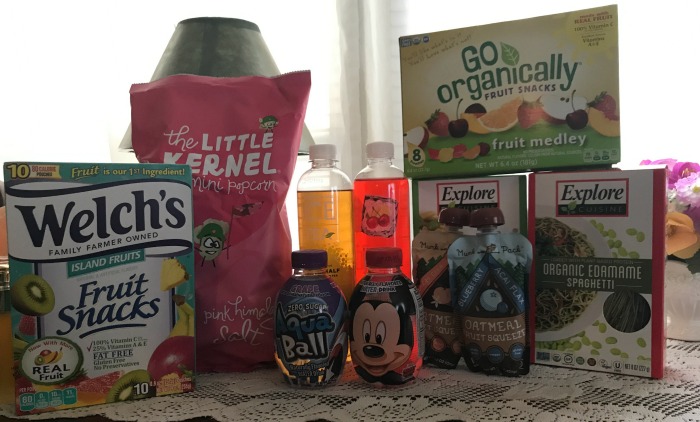 Our Spring Picnic Basket Essentials includes healthy alternatives for staying hydrated, fruity snack, salty snacks, and even a pasta delight for something a little more substantial. Check out all the fun snack and drink items below!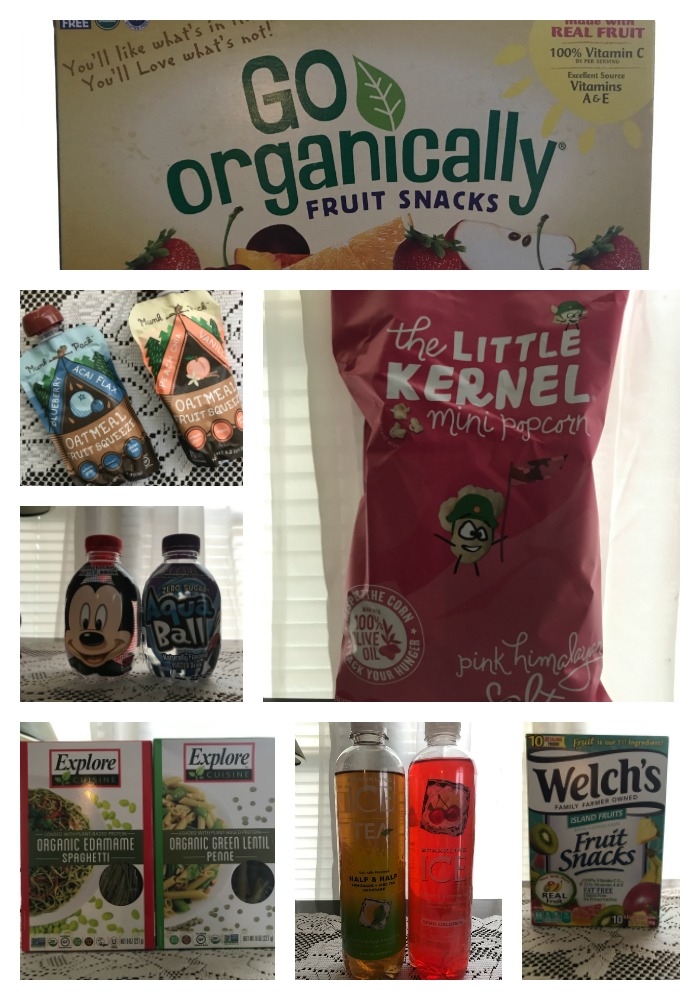 Spring Picnic Basket Essentials for Everyone!
For the Adults
Wine:
Of course, the adults might enjoy a little wine! So, don't forget to pack the picnic basket with a bottle of wine! Santa Margherita's Sparkling Rose has a pink hue that introduces a subtle succession of floral fragrances lifted by white fruits and delicate hints of red berry fruits, while offering a versatile drinking experience. It's perfect for a picnic!
Snack Olives:
Pack up Gaea Olive Snack Packs for a yummy snack! These olives are full of authentic Greek Flavors, low-calorie, and contain zero additives! They are a perfect alternative to salty snacks this spring.
For the Kids
Flavored Water:
Staying hydrated is essential! Fun for kids and smart for parents, AquaBall's naturally flavored water is the only zero-sugar, zero-calorie, zero-preservative children's beverage around. It is available in four yummy flavors: Berry Frost, Fruit Punch, Grape, and Strawberry Lemonade. It features fan favorite characters from Disney's Frozen, Disney Princesses, Marvel's Avengers, and Disney Classic Characters the kid's will love!
Fruit Snacks:
All kids love fruit snacks! The Go Organically® Fruit Snacks and Welch's® Fruit Snacks are both gluten-free and preservative-free. They also taste delicious AND are an excellent source of Vitamins A and E. The perfect treat for the kids!
For Everyone Else
Granola:
If you are cravings something sweet, why not throw a treat like Viki's Granola "on-the-go" Packs into your picnic basket? That way you can enjoy a sweet treat guilt-free!
Oatmeal Fruit Squeezes:
The Munk Pack's ready-to-eat Oatmeal Fruit Squeezes contain wholesome whole grains & real fruit bites. They are perfect as an on-the-go picnic snack. In addition, they are gluten-free, non-GMO, kosher and certified vegan – making them a perfect snack!
Flax Chia Seeds:
These yummy seeds are a great addition if you are bringing yogurt for the day. Pack your picnic basket with protein-packed Carrington Farms Organic Milled Flax Paks for a unique superfood blend to sprinkle on top, and fight hunger!
Popcorn:
Who loves popcorn? It is one of my favs! Have you heard of The Little Kernel? It is the newest popcorn brand on the market and is the perfect addition to any picnic! Not only is this a delicious treat perfect for everyone to enjoy, but also a better-for-you snack that has a unique, hulless, "miniature kernel." It is popped in 100% pure olive oil and it is gluten-free, non-GMO, dairy-free, kosher and certified whole grains.
Pasta:
For something more substantial, whip up a quick, easy and nutritious pasta salad with Explore Cuisine! It is an alternative pasta brand that integrates beans, peas, lentils, and rice to provide you with nourishing meals which are easy, quick, colorful, and simply delicious! The best part is, all Explore Cuisine products are vegan, gluten-free, non-GMO and jam packed with nutrients.
Sparkling Water:
Everyone needs to stay hydrated and Sparkling Ice is perfect! It is an excellent soda alternative also! Sparkling Ice is slightly carbonated with B-Vitamins, Vitamin D and antioxidants. This light and refreshing beverage is the perfect addition to any picnic and you will be glad to know it contains zero calories, zero carbs, and is gluten free and sodium free!
So, what do you think? Don't the snacks and drinks sound yummy? Plan a fun picnic for your family, pack your basket, and get outside in the fresh Spring air and sunshine!