Stow-N-Go Travel Hanging System – Perfect for Summer Saving Space
This post may contain affiliate links or I may have received the product free in exchange for my honest review. See full disclosure for more information.
I travel quite a bit and the worst part of trip is the packing and unpacking! Trying to pack my items in a fashion where they don't wrinkle and will fit is like a puzzle. Once I am packed and I arrive at my destination, it doesn't get much better. I either have to remove everything and hang it up or go rummaging through it to find what I need. It can be time consuming to say the least! Then, I heard about the Stow-N-Go Travel Hanging System and knew I had to have it! Not only would it help me when traveling to have things at my fingertips, it would help with my project of saving space in my closet this Summer!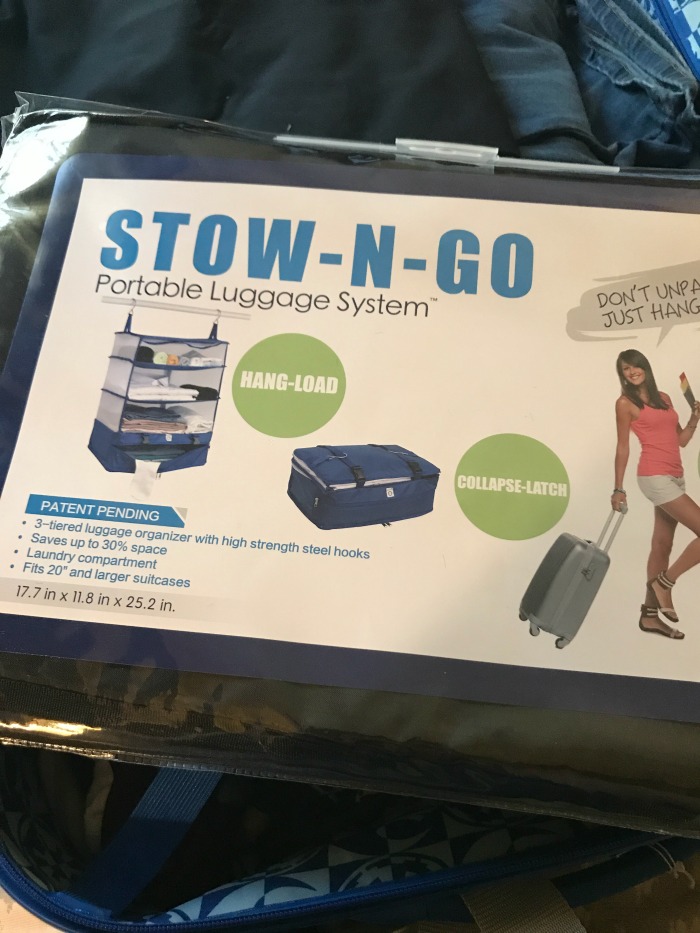 With the Stow-N-Go Travel Hanging System, you can save space, stay organized, and keep clothes wrinkle-free and clean! This amazing system is a 3-tiered portable shelving and travel organizer that features compartments for clothes, underwear, shoes, and the bottom section is great for holding dirty clothes.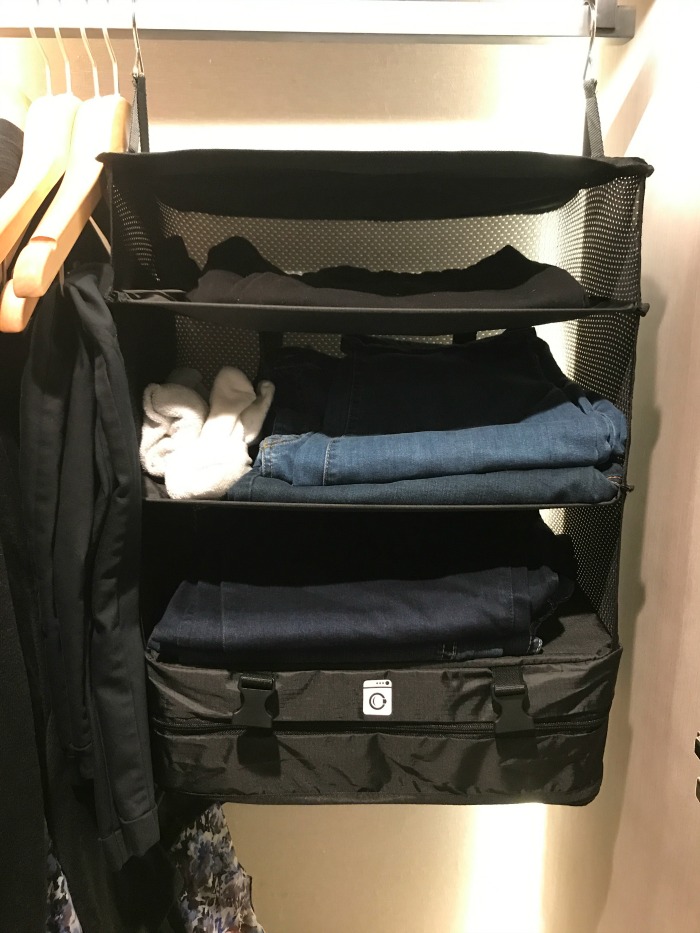 How Does the Stow-N-Go Work?
The Stow-N-Go Travel Hanging System makes packing and unpacking easy and efficient, while its high strength steel hooks keeps clothing tidy and pressed during travel. Just hang it up and load your clothing and items. When ready to travel, simple collapse and latch. The Stow-N-Go acts as a portable shelving system when you travel. When you arrive at your destination, simply remove from your luggage, and hang in a closet or on a shower rod.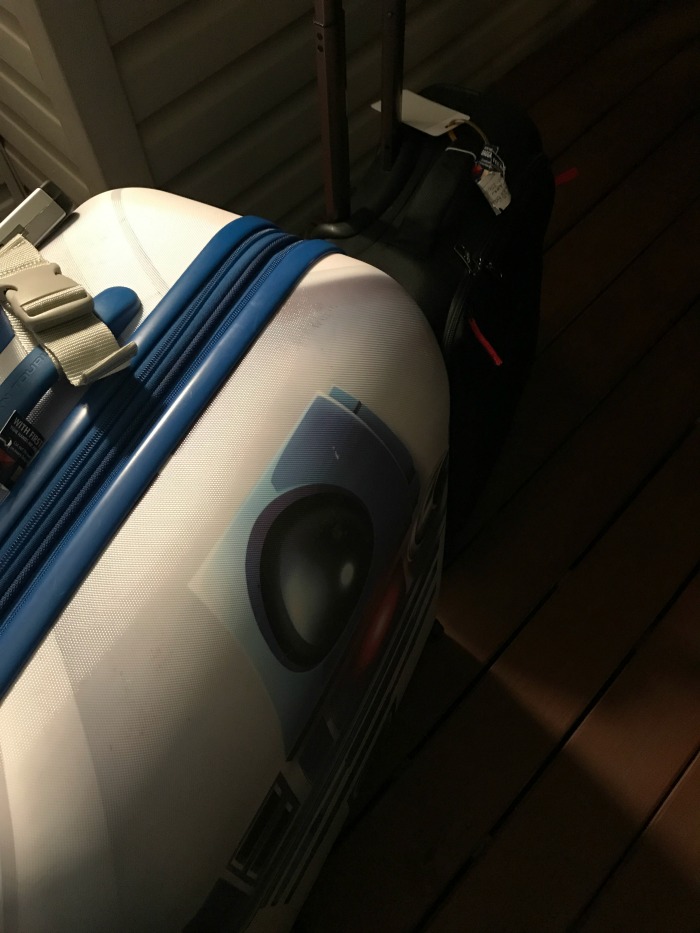 The Stow-N-Go fits in 20″ and larger suitcases. It will also fit standard sized carry-ons. The Stow-N-Go itself measures 17.7″ x 11.8″ x 25.2″. In addition to the ease and convenience of storing and packing your clothing, the Stow-N-Go saves up to 30% of the available space in your suitcase! 
Perfect for Travel + Saves Closet Space!
Beyond traveling, the amazing Stow-N-Go is useful for storing off season clothing. Think of the ease of moving Winter things such as sweaters and sweatshirts to a different closet to make room for Summer things! In the Summer, think of all the space you can save by placing smaller items like tanks, t-shirts, etc. in the Stow-N-Go instead of on hangers! Two of the Stow-N-Go units would be perfect so you can just lift and move! Brilliant!
If you travel a lot, the Stow-N-Go is the perfect solution. However, it is great as a space-saving organizational system for your closet! Are you on the go a lot or need more organization in your closets? You can find the nifty Stow-N-Go Travel Hanging System online at Grand Fusion Housewares, as well as, Amazon and at select Bed, Bath & Beyond stores.