Spruce Up Your Spring Wardrobe with Accessories from Trendhim
This post may contain affiliate links or I may have received the product free in exchange for my honest review. See full disclosure for more information.
Now that people are starting to step back out into some normalcy and start going back to the office, it is a perfect time to give your wardrobe a bit of a fresh, new Spring look. Along with the wardrobe, you need some stylish accessories to compliment your loos.
The best part is, you don't have to spend hundreds of dollars for a wardrobe overhaul. Trendhim, know that a little bling goes a long way.

And this year's jewelry trends prove that a plain white tee can be enhanced by a stack of chain necklaces, or a half pearl one, according to GQ, especially for those who thrive on a capsule wardrobe.
About Trendhim
Trendhim was founded in late 2007 by Sebastian and myself (Mikkel). We were 18 and finishing up our last year of high school. We were young, energetic, burning with the desire to start our own business… and naive enough to actually go for it.

We came up with 2 ideas – home delivery service for bread on the weekends and an online store with accessories and jewelry for men.

You know how they say entrepreneurs must do whatever it takes to make their business succeed? Well. As much as we would love to agree, we quickly decided that the whole getting up at 4 a.m. to deliver bread thing wasn't really our cup of tea.

And that was it! Morning bread suffered a swift death, and from the charcoaled ashes of waking up early… rose Trendhim.
Trendhim is not just about jewelry for women, but also offer a wide array of items for me including belts, bow ties, cufflinks, gloves, hats and much much more.
They also have necklaces that are styled for men, women, or unisex that can be worn by anyone. For my Spring look, I opted for this beautiful Orisun Anthony Taiwanese Jade Necklace.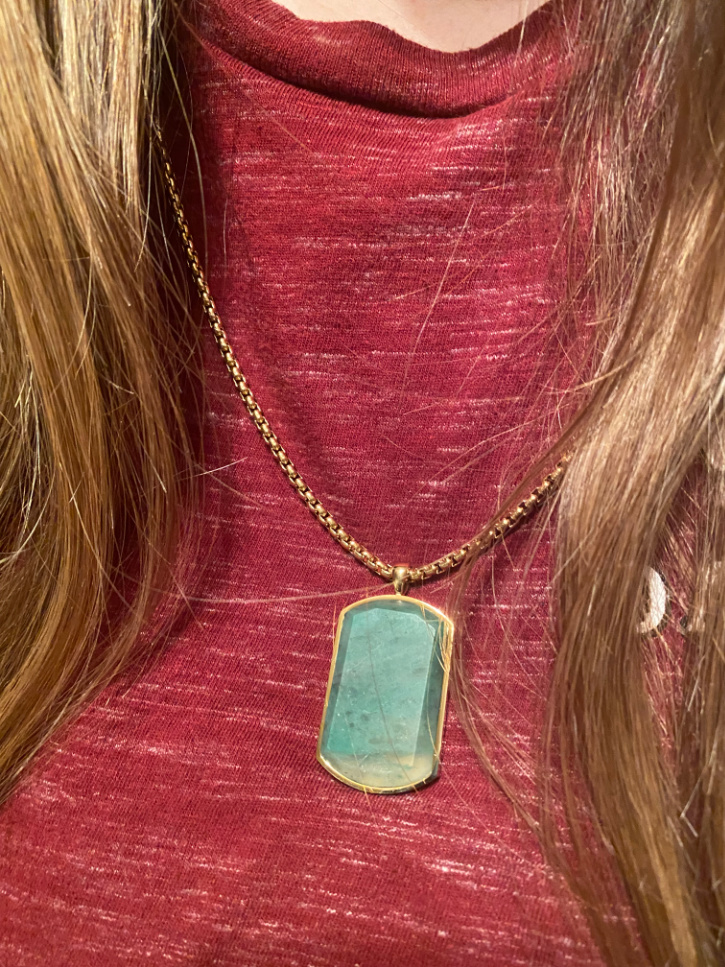 Through simplicity and elegance, the Orisun collection puts mother nature's creativity front and center, letting the natural stone's beauty shine.
Surgical-grade stainless steel makes this men's necklace scratch and tarnish resistant while the curvature of the box chain links provides superior comfort. Its adjustable length puts you in charge of where the pendant falls.
The necklace's gold tone is accomplished through physical vapor deposition – a process where titanium nitride is superheated to its plasma state, fusing it with the steel's surface at the molecular level. Many believe Taiwanese jade to be a grounding stone that brings good fortune.
As quick as 2022 is passing by, Mother's Day & Father's Day will be here before you know it. Spruce up your Spring wardrobe or get an early gift in times for those special holidays with something stylish, affordable and unique from Trendhim.
Stay connected socially to see what other items are available