Start a New Christmas Tradition with Reindeer In Here #MegaChristmas19
This post may contain affiliate links or I may have received the product free in exchange for my honest review. See full disclosure for more information.
The most awarded Christmas tradition brand of all time, Reindeer In Here, is back for another year of magic and spreading the #DifferentIsNormal message to children across the country.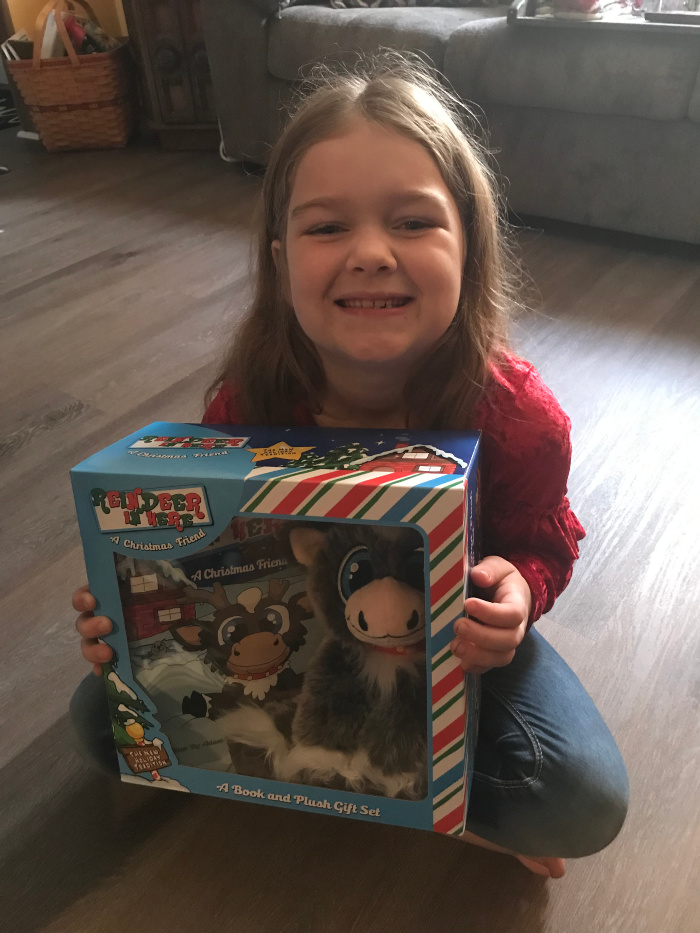 Created by regular Dad Adam Reed, Reindeer In Here is a new Christmas friend who helps celebrate each child's individuality and champions the phrase DIFFERENT IS NORMAL!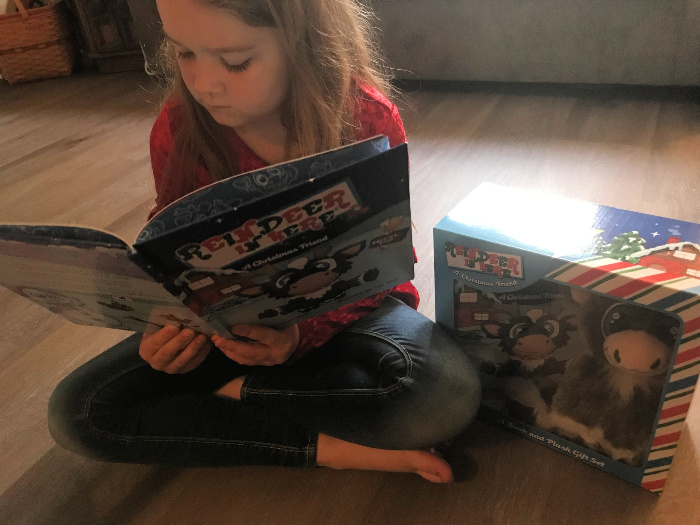 Reindeer In Here Book and Plush set is a Christmas friend sent by Santa as an early first gift of the holiday season to get to know each individual child and celebrate that being different is normal. As daily adventures unfold between child and Reindeer, the Reindeer learn about each child and help Santa deliver their true Christmas wishes, creating a magical yearly tradition.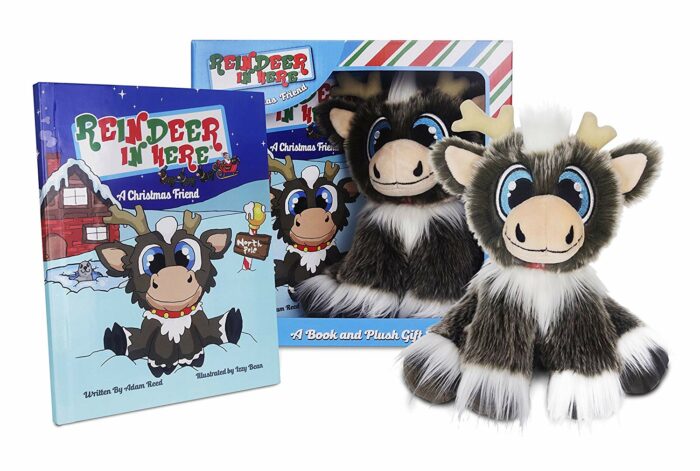 How It Works
In December the Reindeer In Here book and plush set "magically" arrive for your child, setting the stage for a new yearly Christmas tradition. It's their FIRST gift of the holiday season from Santa — and it came early! As the parent surprises their child with this unexpected early Christmas present, they introduce them to the special "untold" story of the Reindeer
The Adventure: As the story unfolds, the child learns that many years ago Santa asked his Reindeer for some help in learning about each child's true Christmas wishes. Santa told his Reindeer that while he knew children all over the world, only some wrote him letters — so he wanted a way to KNOW EACH CHILD EVEN BETTER! One different little Reindeer who was born with one antler smaller than the other quickly suggested a different way to solve Santa's conundrum. The little Reindeer told Santa he should send his Reindeer EARLY in the month of December to stay with the children so Santa could learn as much as possible about each child, and what their TRUE Christmas wishes are. Then every night while the child sleeps with the Reindeer next to him or her, the Reindeer 'writes notes' to Santa detailing their daily adventures.
The Bond: From that moment on, the bond begins with the child and their magical Reindeer. After naming their own Reindeer, the child is encouraged to show it around, taking it on different adventures each day so that when Santa comes on Christmas Eve, he knows as much as possible about the child and can deliver their true Christmas wishes.
Christmas Eve: On Christmas Eve, the child puts their Reindeer under the tree so it can greet Santa. After Santa finds the Reindeer, it will go with him to guide his sleigh back to the North Pole until next year — when the child's Christmas friend will return again!
You can find Reindeer in Here at Bed, Bath and Beyond stores and online at Amazon. Be sure to pick yours up today and start a new holiday tradition with your family.
---
We have added these products to our 2019 Holiday Gift Guide