Start Potty Training with "Sesame Street – Potty Time Plus: Getting Ready With Elmo" DVD and Training Accessories
This post may contain affiliate links or I may have received the product free in exchange for my honest review. See full disclosure for more information.
Parents of little ones on the cusp or currently potty training will love this new DVD available from Sesame Street – "Potty Time Plus: Getting Ready With Elmo" DVD".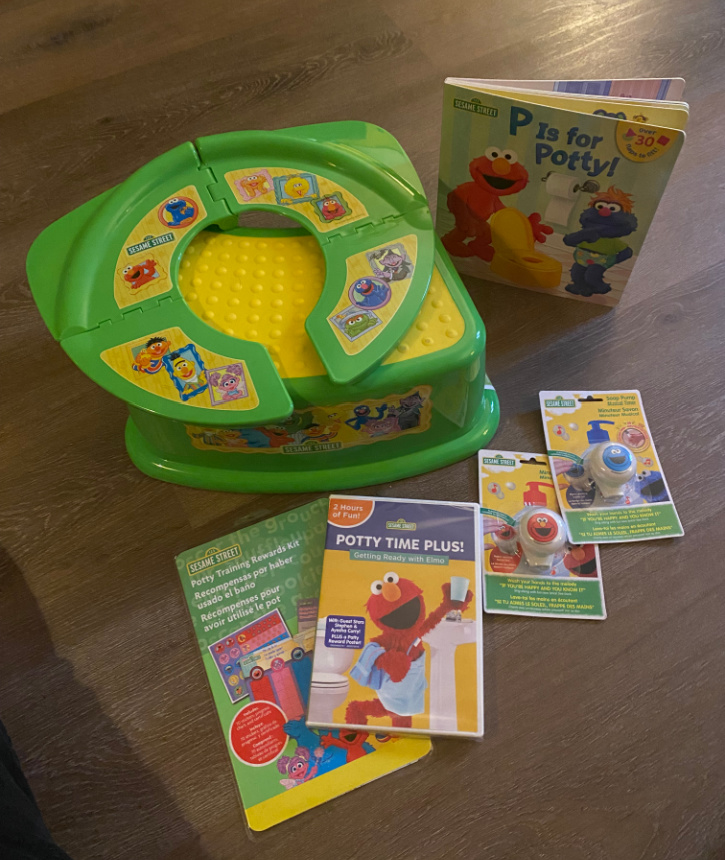 Let the gang at Sesame Street join your family in the potty training process with hours of fun, singing and laughing, as well as the additional guests of celebrities Stephen and Ayesha Curry!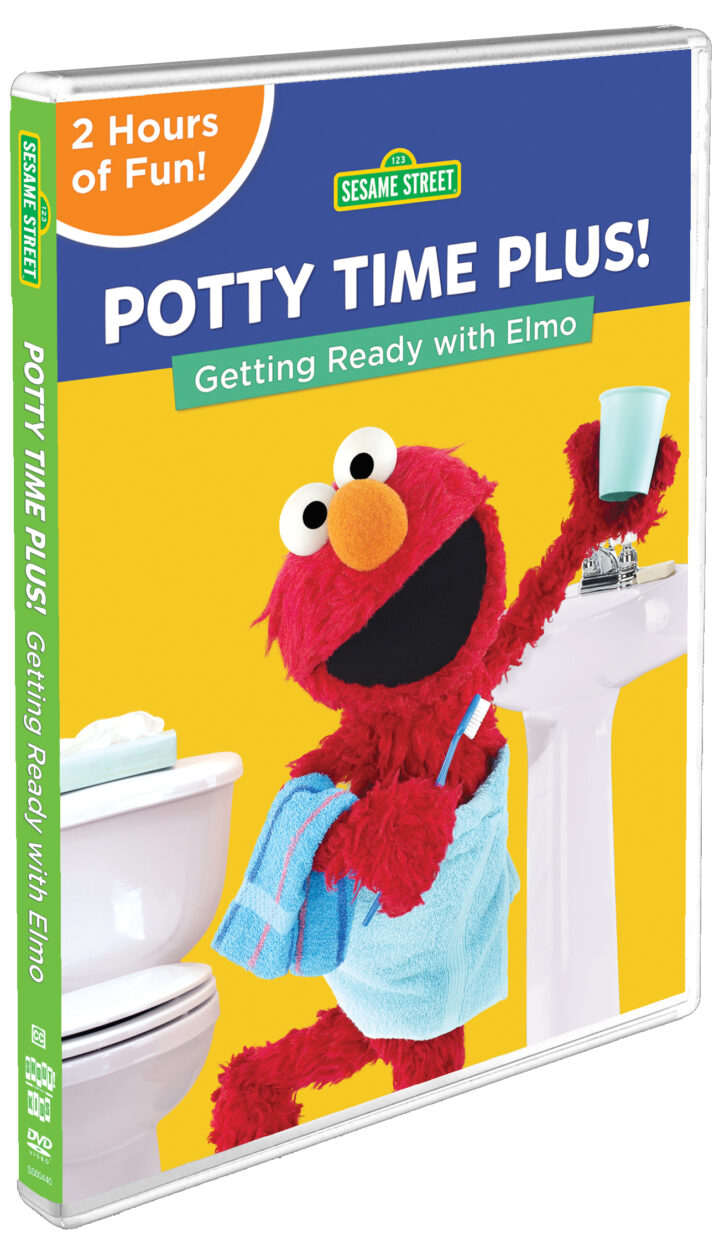 Start your days with Sesame Street's adored monster as Potty Time Plus: Getting Ready with Elmo is now available on DVD and digital download from Shout! Kids and Sesame Workshop.
Practice healthy habits with everyone's favorite furry friend, Elmo! From potty time to bath time to bedtime, little ones have the best time singing, playing, and laughing with friends from Sesame Street. Special celebrity guest stars Stephen and Ayesha Curry also join in on the fun as they swing by the neighborhood.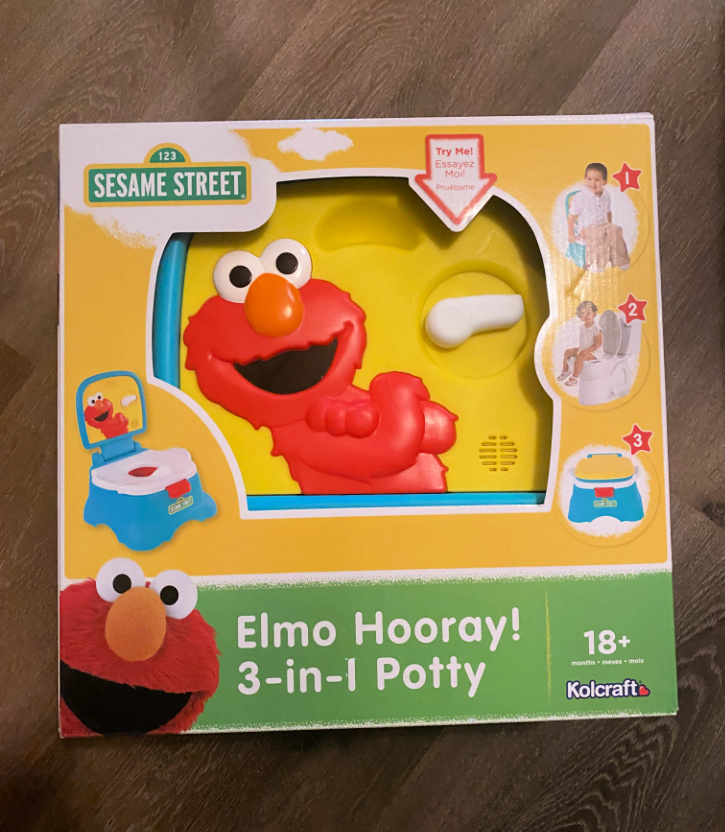 The best-selling and family favorite
Elmo's Potty Time
has been updated in the new
Potty Time Plus: Getting Ready with Elmo
and now consists of even more important daily routines, collecting two hours of fun and learning for children to enjoy. DVD copies will also include a 'My Potty Time Chart' to guide kids and families in the steps of their potty-training journey.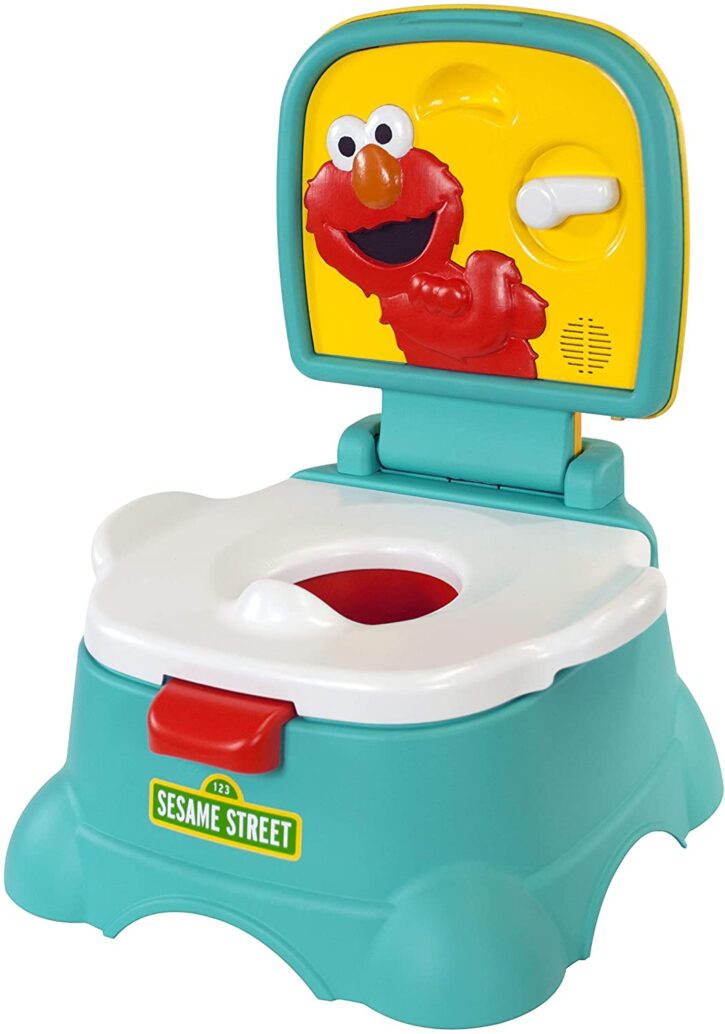 To complete your potty training process and experience, be sure to add the Elmo
Potty Training Toilet
. The
3-in-1 design includes potty chair, toilet trainer and step stool. Child-sized potty chair helps little kids feel like big kids. The pretend flush handle moves up and down and plays fun Elmo phrases and flush sounds.
Currently in its 52nd season, Sesame Street is the country's longest-running children's television program and has received more Emmy® Awards than any other show in television history.
About Shout! Factory
Shout! Factory, LLC is a leading multi-platform media company devoted to film and TV distribution, development, and production, as well as the preservation and revitalization of the very best in pop-culture entertainment. Founded by Richard Foos, Bob Emmer, and Garson Foos in 2003, Shout! owns and manages a large portfolio of films, contemporary and classic TV series, animation, and documentaries. The company's creative acquisition mandate has established it as a leading independent distributor, with partners and properties including GKIDS, Sesame Street, The Carol Burnett Show, The Johnny Carson Show, IFC Films, Stephen J. Cannell Productions, ITV Studios, Major League Baseball Productions, and many others. Shout! Factory Kids focuses on live-action and animated kids and family properties, and the company releases films and television shows in other genres under the Scream Factory and Shout Select imprints. Shout! develops, acquires and distributes new films via Shout! Studios, owns and operates libraries including Mystery Science Theater 3000 (in partnership with creator Joel Hodgson) and the Roger Corman New Horizon Pictures Library, and operates the acclaimed streaming service Shout! Factory TV. Shout! Factory is based in Los Angeles, California. For more on Shout! Factory, visit shoutfactory.com.
About Sesame Workshop
Sesame Workshop is the nonprofit media and educational organization behind Sesame Street, the pioneering television show that has been reaching and teaching children since 1969. Today, Sesame Workshop is an innovative force for change, with a mission to help kids everywhere grow smarter, stronger, and kinder. We're present in more than 150 countries, serving vulnerable children through a wide range of media, formal education, and philanthropically funded social impact programs, each grounded in rigorous research and tailored to the needs and cultures of the communities we serve. For more information, please visit sesameworkshop.org.