Start Your Next Adventure with RightOnTrek Adventure Meals
This post may contain affiliate links or I may have received the product free in exchange for my honest review. See full disclosure for more information.
Now that spring is upon us, it is a great time to get out, camp and walk some trails or hike some hills and enjoy nature in it's most beautiful time. Let me tell you about a delicious provisions that will make your venture even tastier and sweeter than the beautiful views you will see themselves – RightOnTrek.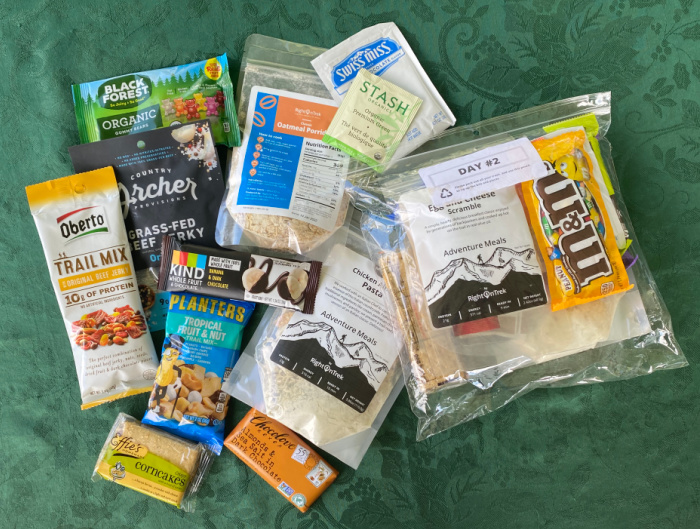 About RightOnTrek
RightOnTrek.com was founded by a group of friends and backpacking buddies from Silicon Valley. In 2017, we completed the 211-mile John Muir Trail in the High Sierra. During that epic adventure, we developed a shared dream: to open up similar adventures to millions of people who don't have the knowledge, experience, or equipment for a multi-day backpacking vacation.

Within the group, we had all the capital and skills to turn that dream into this company. Six months later, in October 2018, the first version of RightOnTrek.com went live . Since then, thousands of people have discovered our site and used the tools to plan their backpacking trips.
Adventure meals are a great way to get the nutrition and energy sustaining items you need, without overloading on saturated sugars and fats. RightOnTrek meals offer a fresher, more flavorful way to plan and purchase your meals for your next outing or adventure. You can purchase various sizes from regular, large and servings up to 4 people.
RightOnTrek has many options including vegetarian, vegan, keto, dairy-free and gluten-free. you can purchase specific items or create a custom meal plan for yourself or your entire family. You can select custom meal plans from 1-10 day supplies. Once you start your custom meal plan, you select the caloric intake you prefer for each day's plan (2000-4000) and can even include or exclude moderately spicy options.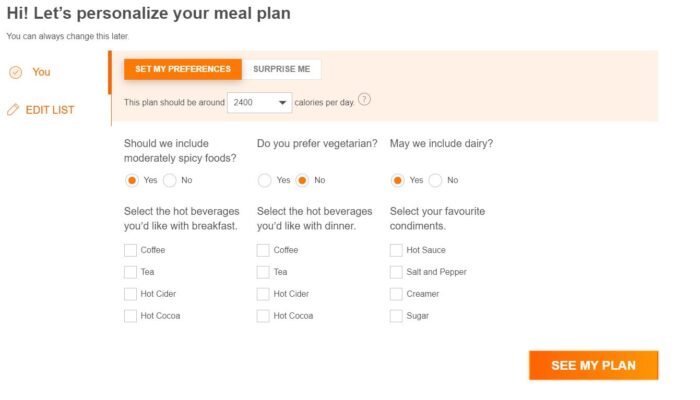 You will select your beverage powders of choice (coffee, tea, hot cider or hot chocolate) and your condiment options and then select "See My Plan".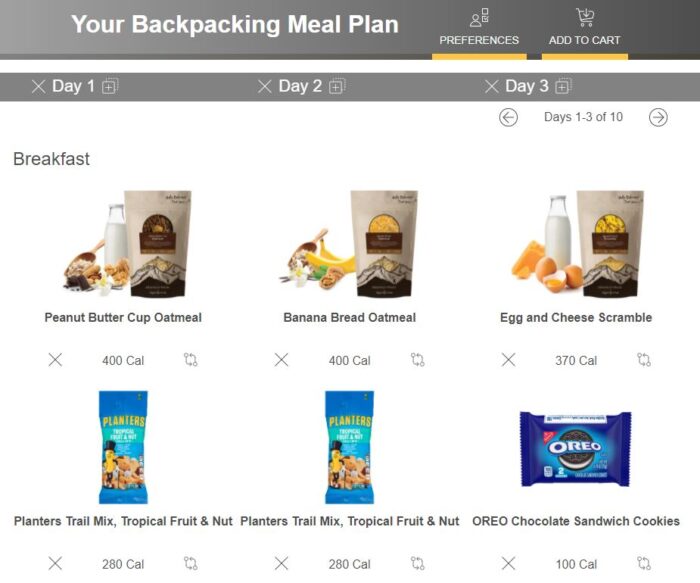 You will then see the items selected for your four meals each day (breakfast, lunch, dinner and snacks). You can keep the pre-selected items or change them individually to something you would prefer.
I love that you can get a variety, but have the option to personalize yourself as well to suit your personal needs and tastes. I also love that you can opt for savory and sweet flavors, depending upon your desired taste.
Are you ready to start your next adventure? RightOnTrek has you covered in the provisions department, you'll just need to add a few things like water, supplies and a whole lot of fun!
Stay connected socially with RightOnTrek to see what new and exciting products are added to their arsenal of delicious foods.