Stay Clean & Keep Your Skin Healthy with Walton Wood Farm Skin Care
This post may contain affiliate links or I may have received the product free in exchange for my honest review. See full disclosure for more information.
Looking for that perfect gift for someone who loves the outdoors? My husband loves to camp and hike, so he will really enjoy the waterless power shower, and the exfoliating soap. That way he can stay clean while he is outside. Take the Beach Babe Hand Rescue on vacation with you to keep your hands nice and smooth.
Thoughtfully packaged and made with sustainable ingredients, these high-quality bath and body care essentials are vegan/vegetarian-friendly, gluten-free, and free of harsh ingredients like SLS, Paraben, and Phthalate.
Walton Wood Farm's
packaging also combines tongue-in-cheek humor with the sweet sentiments of your favorite greeting card!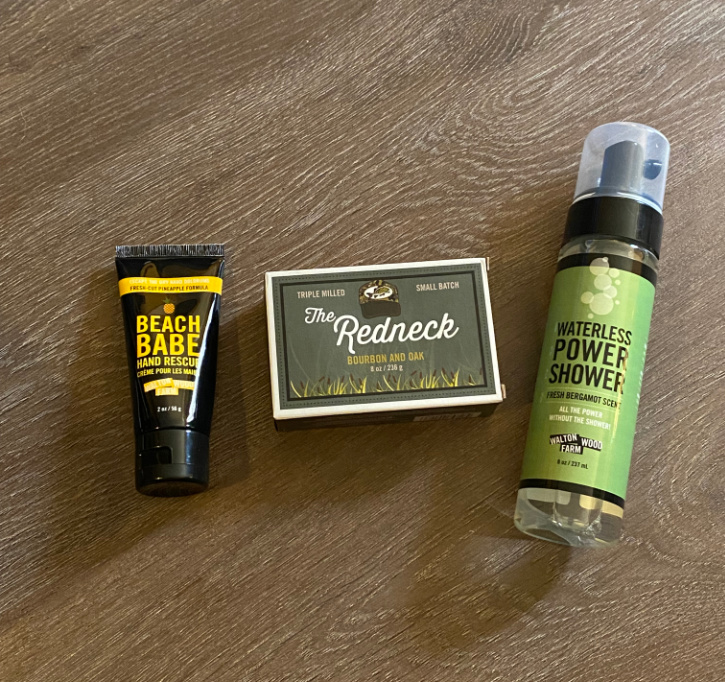 About Walton Wood Farm:
A love story, an adventure, and a scrappy start-up tale. Leslie needed to be dropped off in the Canadian wilderness. Peter had a floatplane. The pair fell in love, bought a farm, and began making bath salts in their country kitchen. Today they offer over 80 unique, consciously crafted & thoughtfully packaged personal care products. Many of them named for their own life experiences. A story lives at the heart of every single Walton Wood Farm product.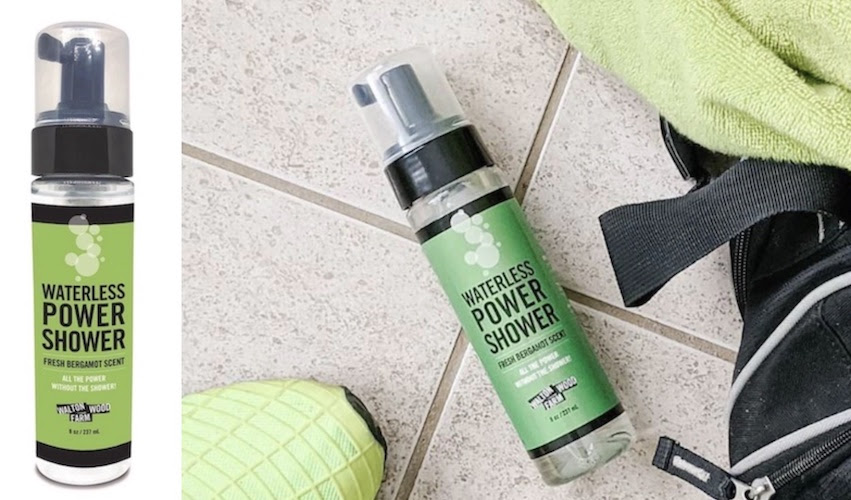 Do you want to go on a camping trip? The Waterless Power Shower will help you clean yourself and freshen up after a long day of hiking! It's cleaning power without the shower! This is a convenient and effective body cleanse you can take on the go. Great for road trips and more, it features a fresh, light bergamot scent to set things right again. It is also cruelty-free, gluten-free, and made with sustainable ingredients. Retails for $15.95.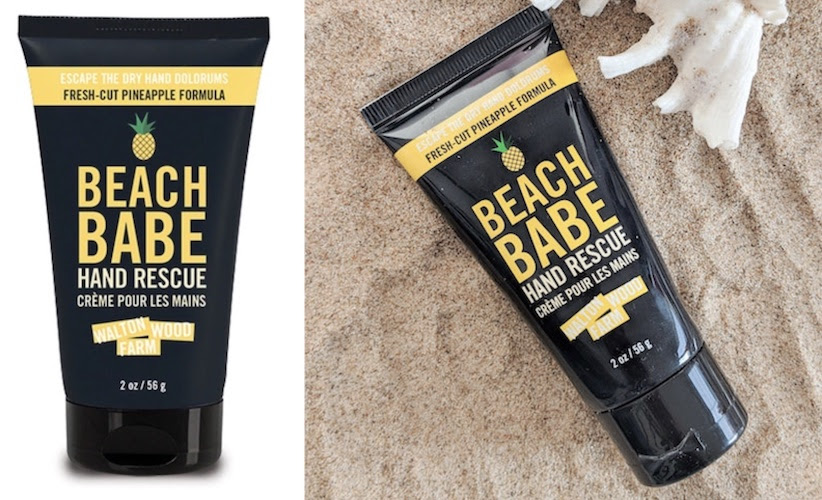 Going somewhere tropical this spring or summer? Featuring a wonderful fresh cut pineapple scent, this hand rescue will keep dry skin at bay during your trip! It is made with a moisturizing blend of Cocoa Butter, Shea Butter and Green Tea. Each tube is perfect to bring along in a carry-on! Vegetarian-Friendly, Cruelty-Free, and Gluten-Free, this 3-pack retails for $22.95.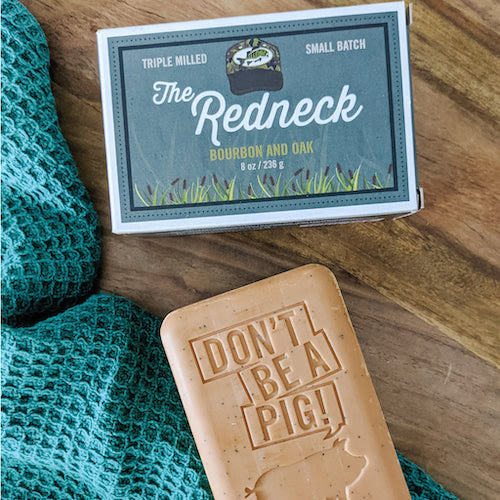 Clean up after a long day of hiking with this giant 8 oz bar of exfoliating soap, made with black Jojoba beads and Shea Butter. It is cruelty-free, gluten-free, and free of harmful chemicals like SLS, Paraben, and Phthalate. Retails for $11.99.
You can purchase these great items on Walton Wood Farm's Website.
Stay socially connected with Walton Wood Farm: