Best Indoor Garden Kits You'll Want to Have Now From Savvy Spade!
This post may contain affiliate links or I may have received the product free in exchange for my honest review. See full disclosure for more information.
Growing fresh herbs is the best way to pump up your recipes, and having a indoor herb garden can be used all year round. No more going to the store and picking them up when you can pick them up right in your kitchen as you need them. Even if you don't have a outdoor space you can still enjoy the freshness of growing them inside. These kits can also be a cool, unique gift for your family and friends. Savvy Spade also offers growing kits to make your own herbal teas, and cocktails.
Indoor gardens can save you from needing to head to the grocery store and encourage you have fresh and healthier herbs in your own home! Check out The Savvy Spade's indoor kits perfect for teas, cocktails and herbs!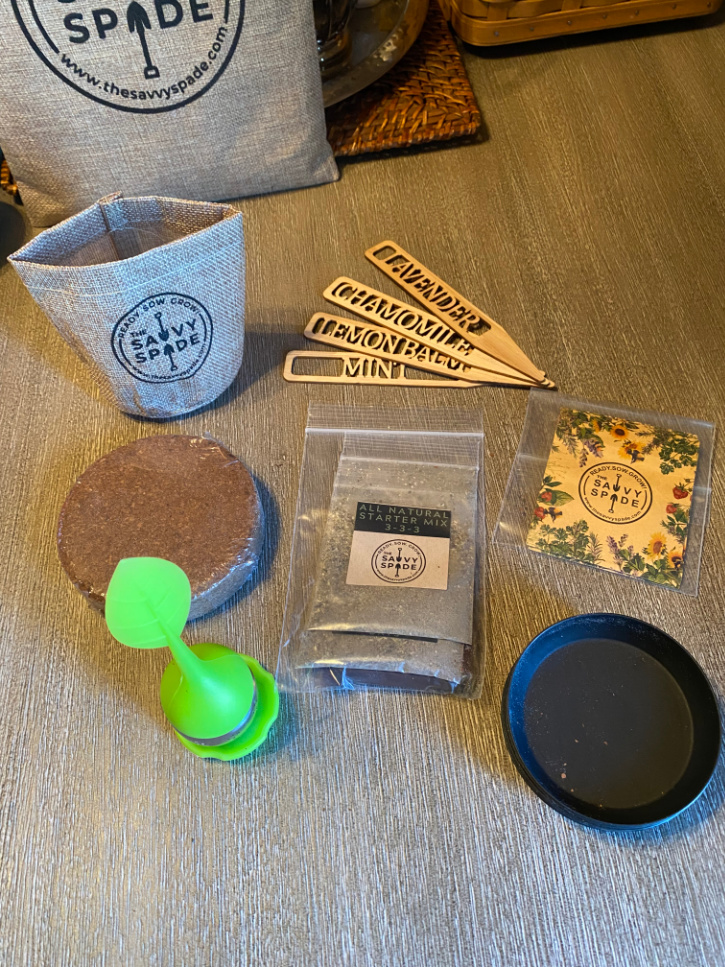 About Savvy Spade:
We created The Savvy Spade to share the joy of growing your own food. We find it's meditative and satisfying to tend to your herbs, vegetables, fruits, and watch them grow!

Their greenery brightens up any space, whether it's an apartment, condo, rustic cabin, luxury estate, or suburban home.

An indoor garden acts as a natural aromatherapy, giving your home a fresh, natural scent. Snipping just what you need in a recipe and allowing the rest to continue to grow means no unnecessary waste.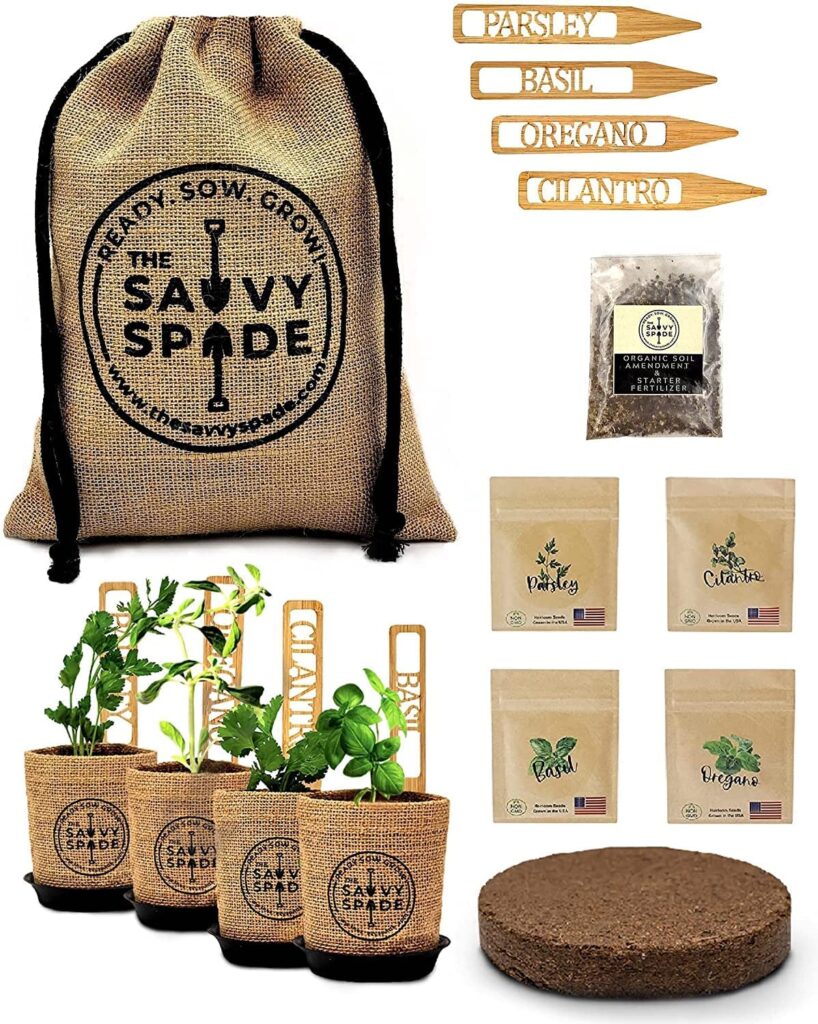 This herb starter kit comes with everything you need to start growing your own herbs, including rustic burlap starter pots that can be placed on windowsills, countertops, outdoor greenhouses, and balconies. Includes full-size seed packets of Genovese Basil, Coriander Cilantro (slow bolt), Parsley and Oregano enough for multiple plantings.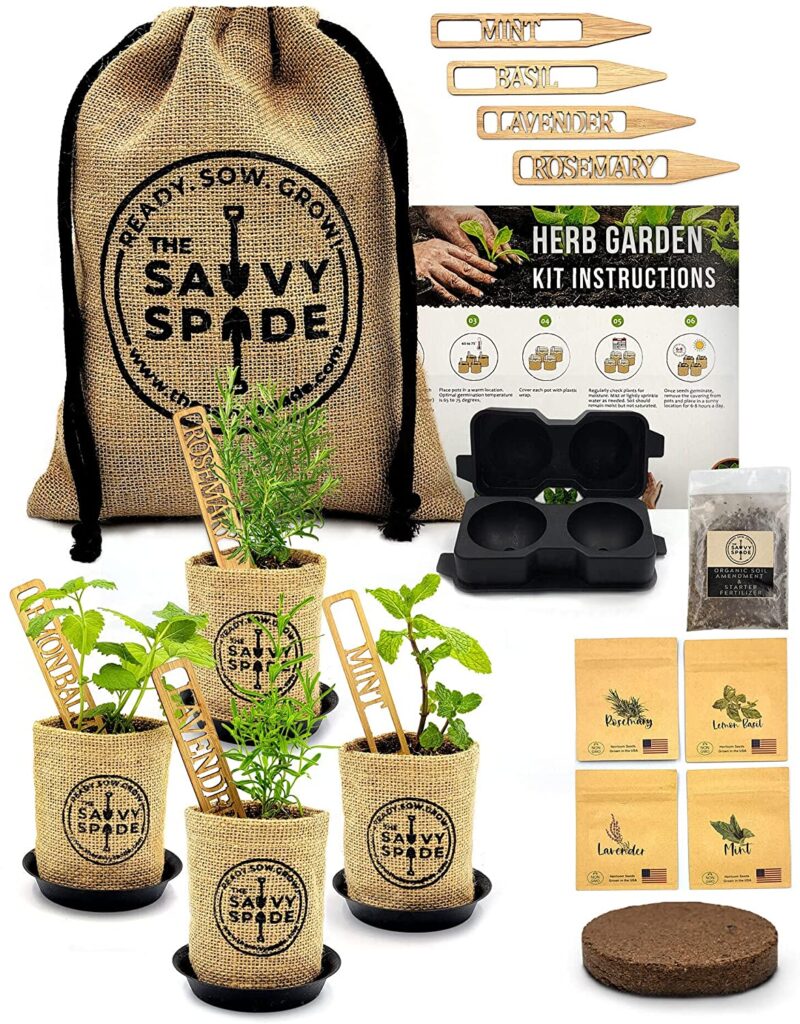 Whether you're gifting a cocktail garden kit or growing it yourself, you want an indoor garden kit that will produce lush, fresh herbs to infuse your drinks. This kit includes Lavender, Basil, Mint, and Rosemary heirloom seeds, burlap grow pots with saucers and laser-cut plant markers. Even a Double Silicone Ice Ball Maker creates perfect spheres of ice, which melt slower than regular ice cubes.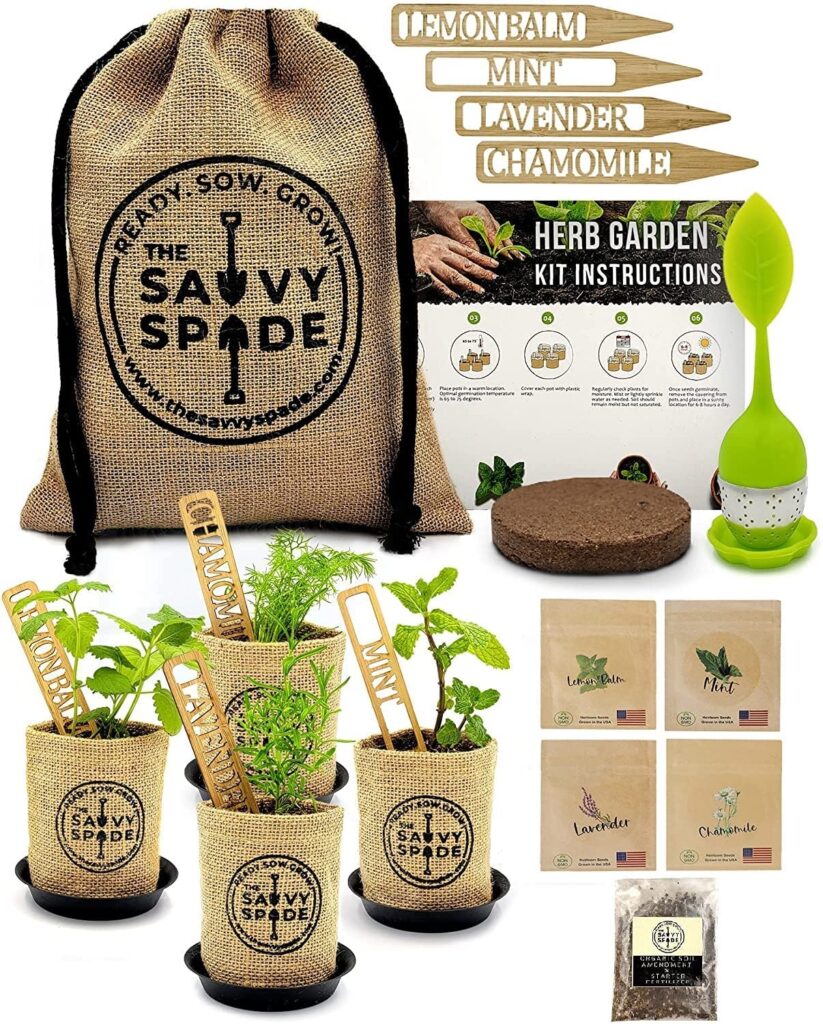 The Savvy Spade Herbal Tea Garden Kit has exclusively non-GMO Chamomile, Lavender, Mint & Lemon Balm heirloom seeds harvested by reputable growers in the USA. And because we only source quality herbal seeds with high germination rates, you can look forward to a happy, flourishing indoor herb kit that produces lush tea leaves!
Stay Socially Connected with Savvy Spade: