Stomp Rocket LED Rockets Light the Night #MegaChristmas17
This post may contain affiliate links or I may have received the product free in exchange for my honest review. See full disclosure for more information.
Looking for a fun, interactive gift that is under $25? The award-winning STEM Stomp Rocket will give kids hours of fun and excitement.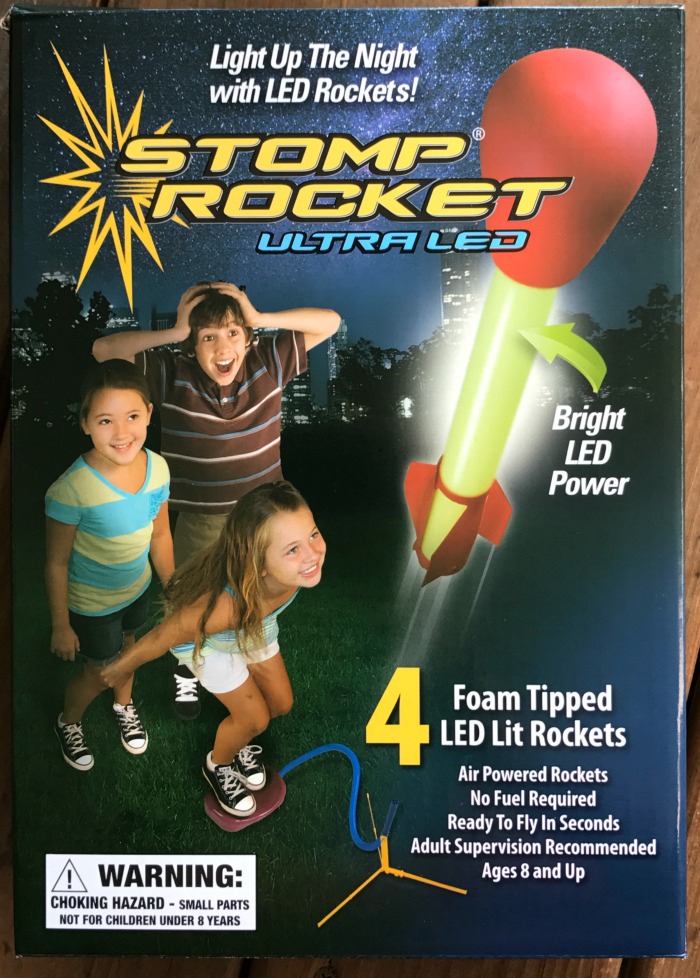 This holiday season, wrap up Stomp Rocket® — the award-winning family of toys that encourage kids to play and learn in the great outdoors. Stomp Rocket® is an innovative toy brand whose 100% kid-powered rockets showcase STEM principles without breaking your gift budget. It is easy to assemble, comes with 4 separate rockets to launch and will give HOURS of enjoyment and fun.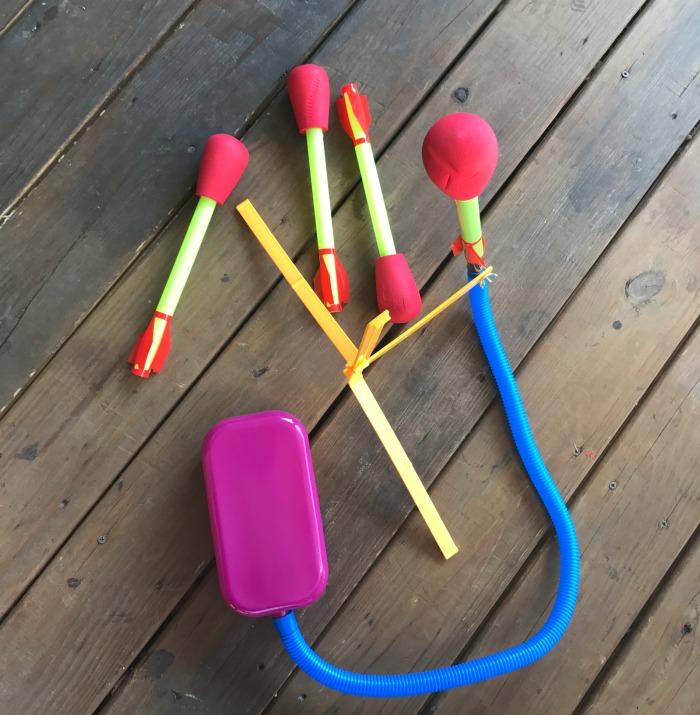 Stomp Rocket® Features Include:
100% Kid-Powered – Kids get plenty of active outdoor time as they run, jump and stomp on the launch pad to send their rockets flying high.
STEM-Oriented – Kids can experience STEM (Science, Technology, Engineering and Math) principles — such as gravity, trajectory, force and aerodynamics — through play.
Portable – Launch them in the backyard, at parks, birthday parties, campsites and family gatherings for fun year-round.
Instant Entertainment – Rockets are ready to launch in seconds with a fast launch stand assembly. No batteries required.
Award-winning – Good Housekeeping recently tested and recommended the Stomp Rocket® Ultra as a "Good Housekeeping Lab Pick," and Creative Child Magazine just awarded Stomp Rocket® products the 2017 Top Toy of the Year Award, Preferred Choice Award and Creative Play Award.
For Children As Young as Age 3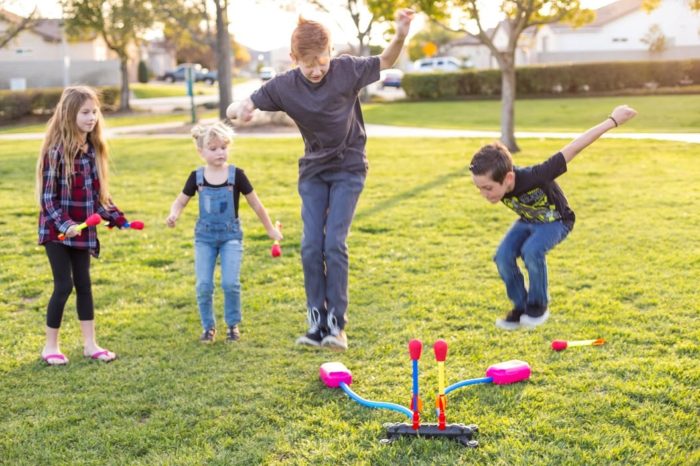 Looking for gift ideas for Christmas? Wrap up one of these fun products and watch kids' curiosity soar. They have something for nearly any age!
Stomp Rocket Jr. Glow includes 4 all-foam rockets that glow-in-the-dark, so they stand out against a dark sky! Stomp Rocket® Ultra LED includes 4 rockets with built-in, bright LED lights. They're perfect for nighttime play or on gloomy winter days. Dueling Stomp Rocket® features a special launch stand, so you can launch two rockets at the same time, making it a perfect gift for siblings and friends to play with together.
Stomp Rocket® products are available online and in-store at Toys R Us, Dick's Sporting Goods and Big 5.
---
Stomp Rocket LED Rockets is now on our Mega Merry Christmas Gift Guide. You can view it HERE.