Strategic Games and Puzzles are Sure to Bring Lots of Fun for Your Next Game Night! #MegaChristmas18
This post may contain affiliate links or I may have received the product free in exchange for my honest review. See full disclosure for more information.
These three games will bring lots of enjoyment and add lots of fun to your next family game night! I love getting games and puzzles for my kids as presents for birthdays or Christmas and these will surely be a winner in my kids eyes. So make sure you pick up these great collection of games to give as gifts for the upcoming Christmas holiday!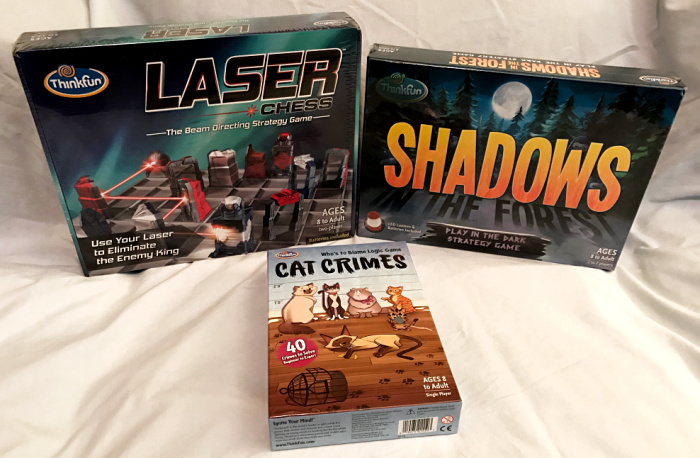 About ThinkFun:
At ThinkFun, we're passionate about our effort to make learning fun. It drives everything we do – and every game, brainteaser and puzzle we create. We love being the spark that ignites young minds and gives children an early learning advantage.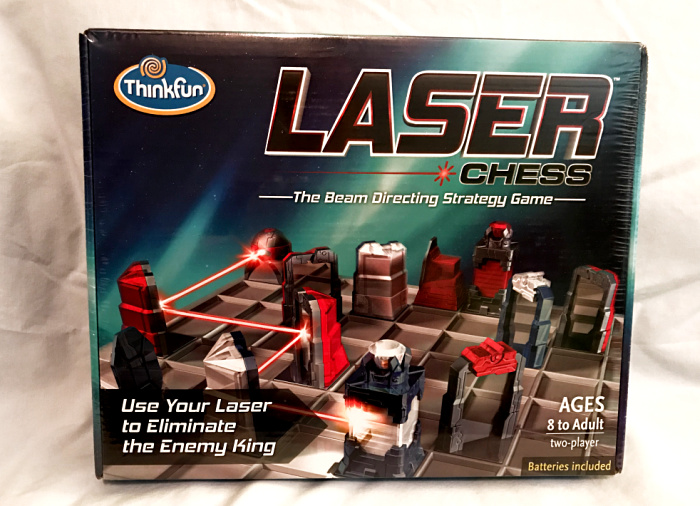 Laser Chess™
The Beam Directing Strategy Game
Parent Tested Parent Approved
Top Pick of Toy Fair 2018 
Featured in Purdue University's Engineering Gift Guide 
Seriously STEM Award Winner 
Laser Chess is a two-player strategy game that combines the spatial thinking skills of chess with the high-tech fun of laser beams. Players alternate turns moving their mirrored pieces around the board, and at the end of each turn, players fire a real laser beam from their Laser. The laser beam bounces from mirror to mirror, and if the beam strikes a non-mirrored surface of any piece, it is immediately removed from play. If you illuminate your opponent's King – YOU WIN!
Type: Logic Games New Games
Skill: Logic and Problem Solving Visual Perception and Reasoning
Age: 8 and Up
Players: 2 Player
Instructions: View PDF
Features:
26 playing pieces including 2 lasers
Game Board
Instructions
MSRP: $39.99            Available through purchase on Amazon and other national toy stores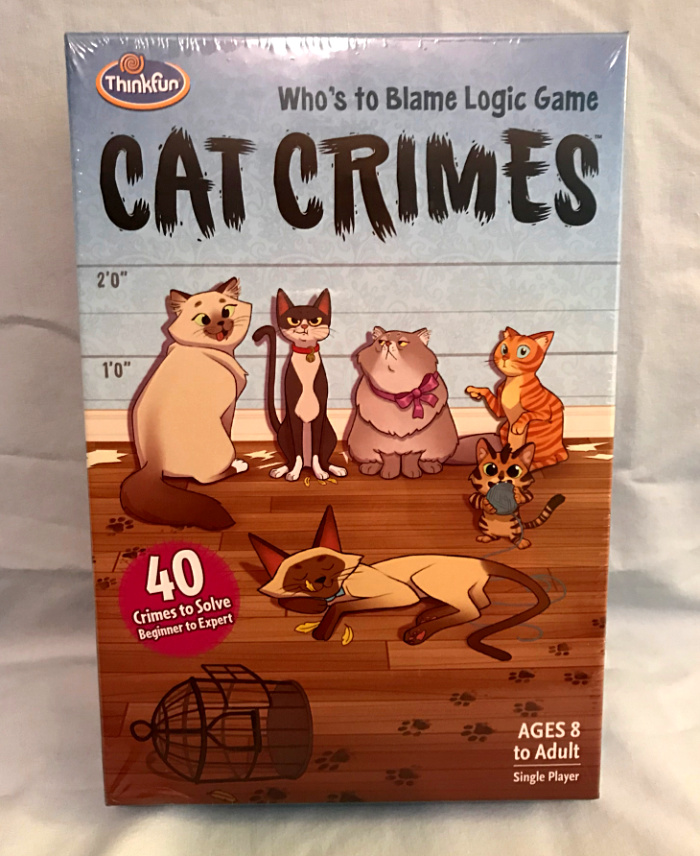 Who's to Blame Logic Game: Cat Crimes
Autism Live Top Toy
Winner Tangled yarn and a missing bird… which of the six furry fiends was responsible for each Cat Crime? With a little problem solving you'll be able to use paw prints, toy placement and other clues to figure out exactly where each Cat was sitting at the time of the crime.
Type: Logic Games New Games
Skill: Logic and Problem Solving Visual Perception and Reasoning
Age: 8 and Up
Players: 1 Player
Instructions: View PDF
Features:
Game Board
6 Cat Tokens (with token stands)
6 Crime Tokens
40 Challenge Cards with Solutions
MSRP: $12.99             Available for purchase through Amazon and other national toy stores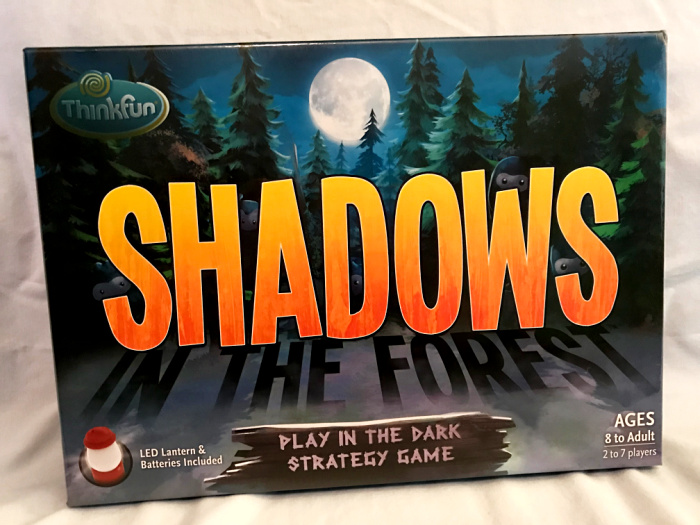 Shadows in The Forest™
Play In The Dark Strategy Game
Techlicious Best of Toy Fair 2018 Turn off the lights!
You are deep in a dark, ancient forest with only your lantern to guide you. Tall, looming trees cast shadows all around. Off in the distance you hear a faint rustling sound and your heart begins to race. Could the legend be true? Will you finally discover the creatures who hide in the forest shadows?
A Unique Tabletop Adventure
Shadows in the Forest is a thrilling, immersive play experience that brings a distinctive twist to game night – you play it in the dark! One player moves the LED lantern around in search of Shadowlings, mysterious creatures who avoid the light. The lantern illuminates the forest and trees, casting real shadows on the game board. The rest of the players work together, strategically moving their Shadowlings to stay out of the light.
Type: Logic Games New Games
Skill: Logic and Problem Solving
Age: 8 and Up
Players: 2 or More Players
Instructions: View PDF
Features:
1 Folded Game Board
1 Mini Lantern (batteries included)
1 Glow-in-the-Dark Die
10 Hiding Places (assembly required)
6 Shadowlings
6 Shadowling Masks
MSRP: $24.99                 Available for purchase through Amazon and Target 
Follow ThinkFun socially: 
---
We have added ThinkFun products to our 2018 Holiday Gift Guide