Squeeze and Cuddle with Adorable Squishmallows #MegaChristmas18
This post may contain affiliate links or I may have received the product free in exchange for my honest review. See full disclosure for more information.
With the holidays coming up you want to find that great gift to give to your children, friends or other family members. These cute and Adorable, soft, squishy animals will make a great addition to anyone's animal collection. The colors and details on these stuffed animals are excellent, and they are sure to make any child or adult smile. They are the softest stuffed animals I have ever felt! They are also very collectible! I am always a kid at heart, and really enjoy curling up with these guys.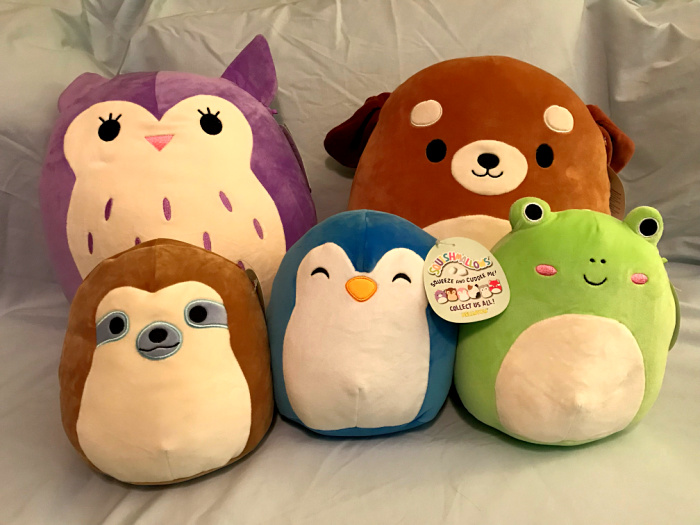 Kellytoy has created a line of loveable buddies made from super soft pandex "EF" and polyester stuffing -similar to memory foam
Squad up. Squishmallow plush toys are on the way to fill your hearts with love and affection. Since 2017, the Squishmallows collection has offered comfort, support and warmth as a couch companion, pillow pal, bedtime buddy and travel teammate. No need to feel alone, you'll have a buddy for the movies, the bedtime stories, the laughs and more!  Caring for Squishmallows is easy ;wash in warm water and tumble dry on medium heat . Time to put Squishmallows on your squishlist, because the squad can't wait for the company and cuddles. And they will make great gifts any time of year…squishy and comforting. SAFE FOR NEWBORNS! RECOMMENDED FOR ANY AGE! AWESOME NURSERY DECOR!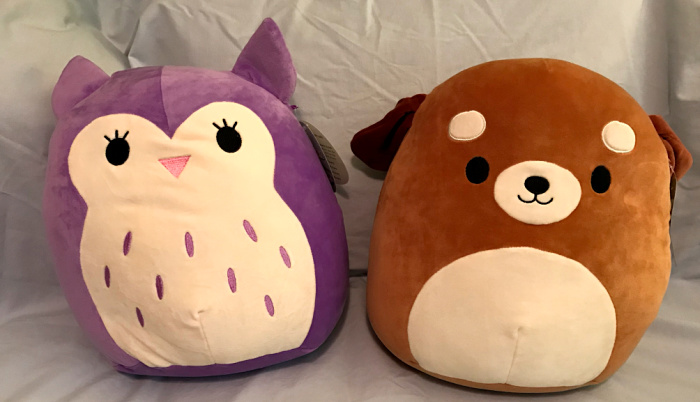 From domestic, sea and farm animals to fantasy creatures like unicorns, more than 50 styles of these cuddly characters are available this holiday season and make the perfect gifts and stocking stuffers for under $5, $10, $20 and $30 (depending on the size)
From the 3.5-inch "clip-on" styles to the 16 and 20-inch sizes (that fans are using to replace pillows), kids, friends and loved ones will go absolutely wild over Squishmallows. Eight inch, 12-inch, Baby Squishmallows and square, "Stackable" styles are also available. Squishmallows are available for purchase online, and at national gift and retail chains.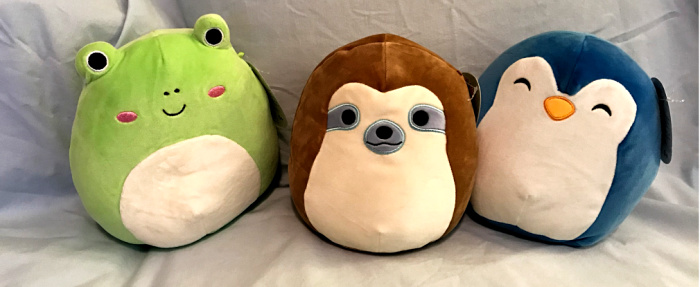 Squishmallows Offer Comfort, Support and Warmth as a Couch Companion, Pillow Pal, Bedtime Buddy and Travel Teammate. These are collectible characters and are perfect for Birthday gift to your friends. 
Completely Washable and Dryable!
If your new-found friend becomes dirty, no problem! Simply give them a hug and kiss and then let have a spa day. They are completely washable in warm water and dryable on medium heat.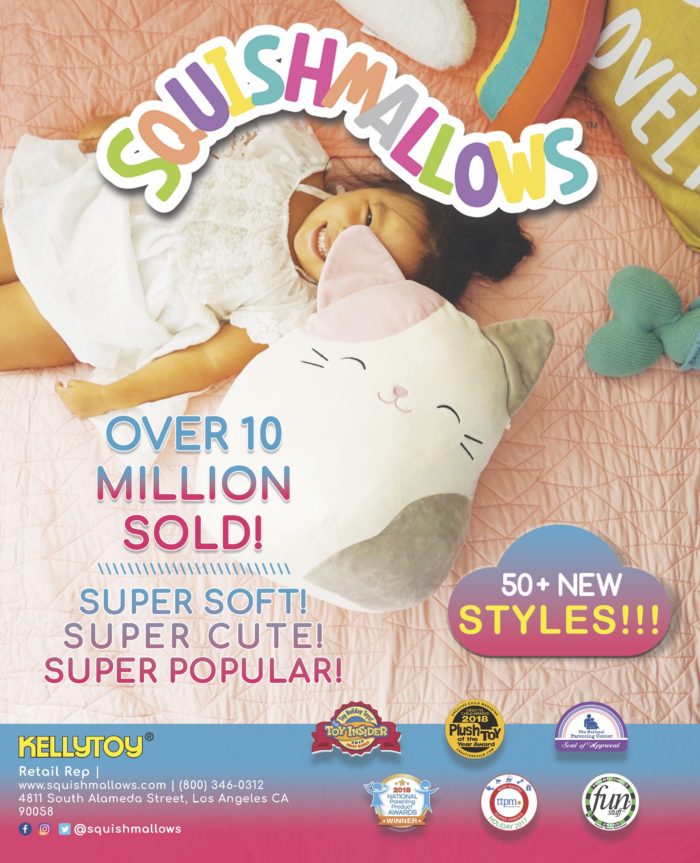 Visit Squishmallow and meet all the cute Squishmallow Plush Toys! Which is your favorite? They are ALL sure to be a hit AND will be on everyone's wish list! Don't wait! Start your collection today!
Squishmallows are available for purchase through Amazon and Walgreens.
Connect socially with Squishmallows
Facebook/Twitter/Instagram/Pinterest 
---
We have added Squishmallows products to our 2018 Holiday Gift Guide