Summer Fun from Playmobil, Hog Wild and Zing
This post may contain affiliate links or I may have received the product free in exchange for my honest review. See full disclosure for more information.
Who's ready for SUMMER?! I know I am! Whether it's playing with new sand toys from PLAYMOBIL, flying a 21st century "kite" from Zing, or throwing the football of the future from Hog Wild — you'll be ready for some summer fun too!
Get outdoors and enjoy the sunshine with these great toys that will bring hours of fun whether you are at the park, the beach, your backyard or at the campsite this summer. Playmobil, Hog Wild and Zing have come out with great new additions to our summer fun!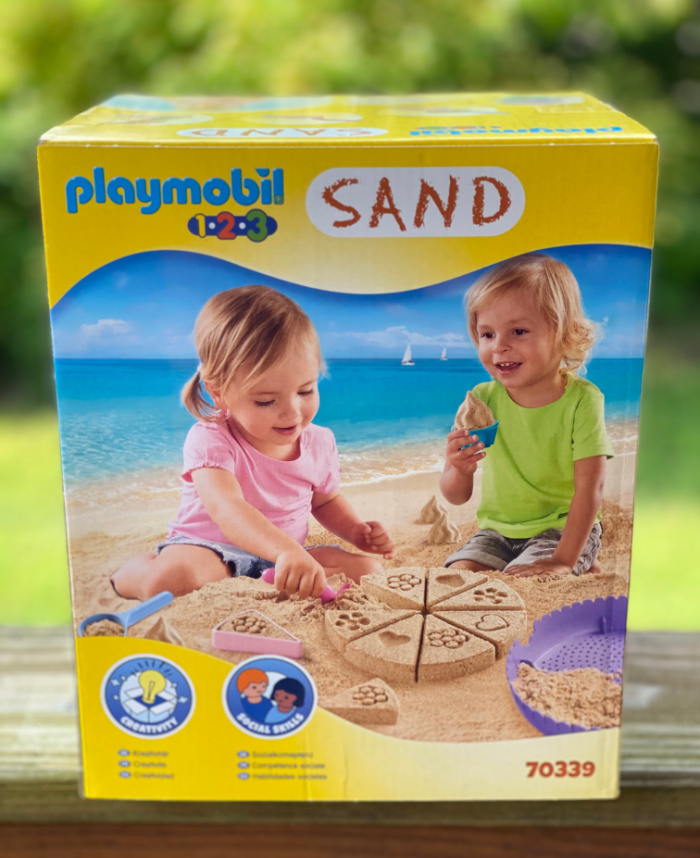 With the creative set "Bakery Sand Bucket" imaginative cake creations are created. Young bakers decorate their sand cakes individually with the various stamps. Creative set consisting of bucket, sieve, dough spoon, cake server as well as two sand cups (piece of cake, cupcake with topping) and two sand stamps (flower, heart). With PLAYMOBIL 1.2.3 figure baker. Capacity bucket: approx. 1700 ml. Dimensions bucket with sieve: 19 x 18 x 16 cm (LxDxH).
Available on Playmobil's Website.
Stay connected with Playmobil for all their latest products: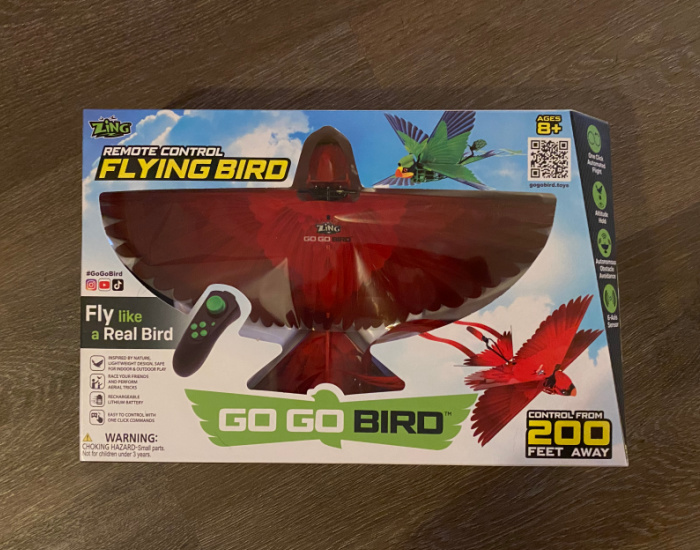 FLYING RC BIRD WITH LED LIGHTS: Flapping wings make it look like a real bird in flight! Just gently toss the flying toy bird and it starts to fly immediately. Plus it has the unique feature that it can fly in the opposite direction when an obstacle is too close. A simple to use controller, that is similar to a video game controller, makes it easy to use and kids learn how to manually fly quickly! Bright 7 colors changed LED light boosts fun of flying at night.

AUTONOMOUS OBSTACLE AVOIDANCE: With a smart obstacle-avoiding module that uses infrared sensors, Go Go Bird is capable of autonomous obstacle recognition and will automatically turn around 6 ft away from the wall for self-protection. Never worry about your bird getting unnecessarily damaged! Great mini RC toy for beginners.

6-AXIS SENSOR: With integrating bionics, AI, aerodynamics and precision machinery technology, Go Go Bird flying toy offers you an amazing remote-control and auto flying experience. Fly up to 200ft away! Also, with a six-axis sensor inside, Go Go Bird can do smart taking-off by lifting the hand up and down when ready to fly. Automatically stop when crashed or in the ground.

LIGHTWEIGHT DESIGN FOR SAFE PLAY: The flying bird is made of high grade environmental-friendly material which is lightweight, flexible and collision resistance. The bouncy material design can resist damage when it falls. Small size and lightweight design, makes it portable for on the go use!

SWITCHABLE BATTERIES: Go Go Bird flying toy has two rechargeable Lithium batteries that only needs 20 minutes to charge fully. Batteries provide around 15 minutes of flight time so switch and charge batteries for endless play! With 2.4 GHz wireless remote control, kids can fly their bird up, down, around, through targets like hula hoops and more. It is an ideal birthday or holiday present for kids, and they will be able to quickly grasp how to control it! Perfect for outside fun in the spring and summer for the whole family!

DISPLAY STAND: Our Go Go Bird also comes with a great display stand! Showcase your bird when you aren't flying it with our sleek display stand. Always have your bird in the spotlight whether it's flying or showing off to friends!
You can purchase Go Go Bird on Amazon.
Stay socially connected with Zing: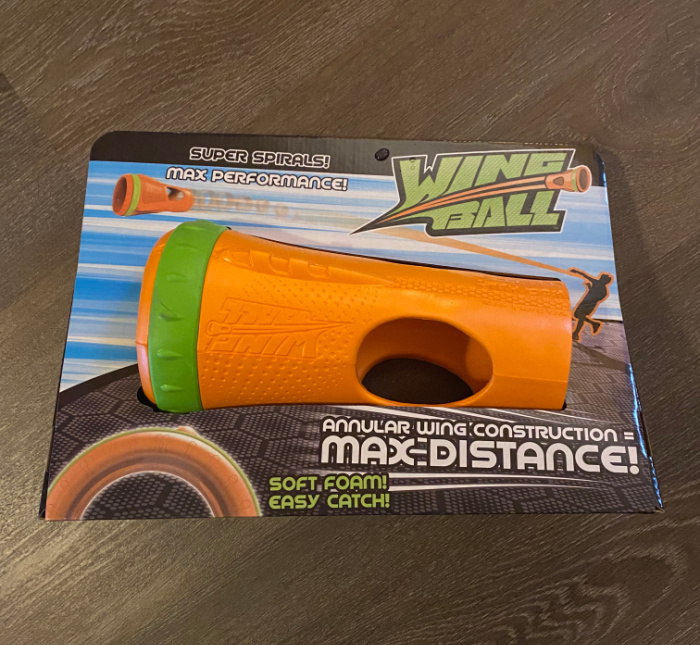 Behold the football of the future – the Wing Ball! The ultimate foam toy for toss and catch games!

Maximum Speed AND Distance! This tubular tirade of science and simplicity can whizz past you at 88 miles per hour! The secret is all in the design: the annular wing construction allows air to pass through, but also lifts the Wingball up for super speeds and super distance! Outmatches traditional footballs and foam competitors for sheer distance.

Soft foam makes it easy to throw and catch! Can be played outside on the lawn, at the beach, at backyard parties and more!

Makes a great outdoor summer toy gift for kids and adults and is fun for the whole family!

Manufactured by Hog Wild Toys. Ages 8 and up.
You can purchase on Amazon.
Stay connected with Hog Wild Toys for their latest products: