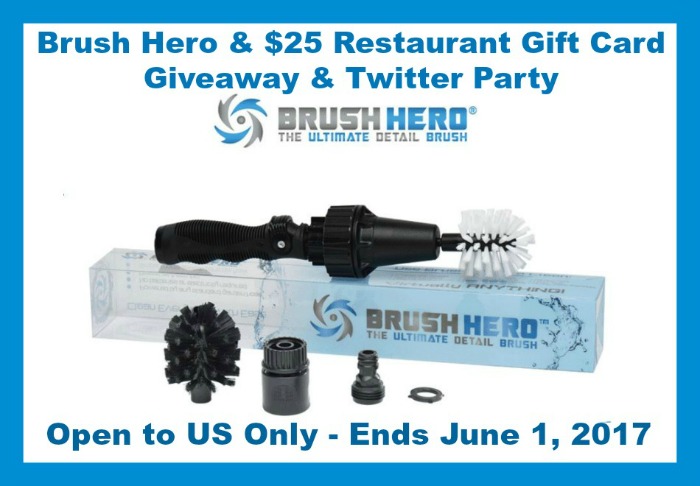 Looking for something cool for Father's Day? Check out Brush Hero below! Then, we have a fun Giveaway for you below!
You must RSVP and be at the Twitter Party to be eligible for ALL prizes.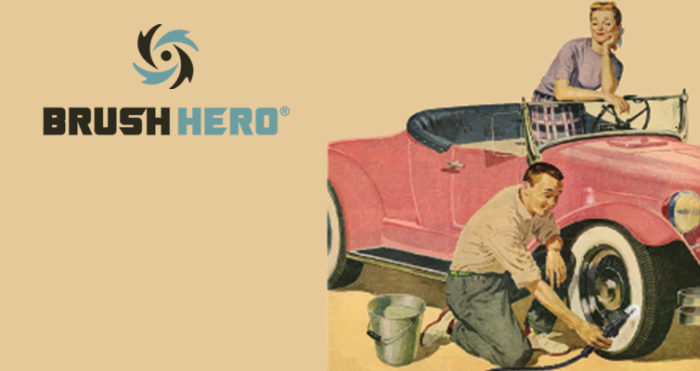 Everyone knows that men are notoriously hard to shop for. They're not really into the sentimental trinkets WE think of as inventive; and they're probably sick of all the same-old standards. Socks, shirts, shorts, ties, golf balls, travel coffee mugs…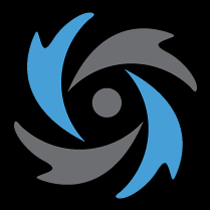 Here's something cool that a lot of your favorite dads, grandpas and husbands will probably LOVE…

Brush Hero!
It's a car and bike cleaning tool that's easy and fun to use. It just hooks up to any garden hose and blasts away grime and muck, rinsing as it scrubs. Car guys love it – but so do motorcyclists, mountain bikers, weekend gardeners, golfers, campers, hikers, dog lovers and grill masters. Oh yeah, Brush Hero cleans all of those things and then some. It will revolutionize the way you handle burnt on barbecue residue.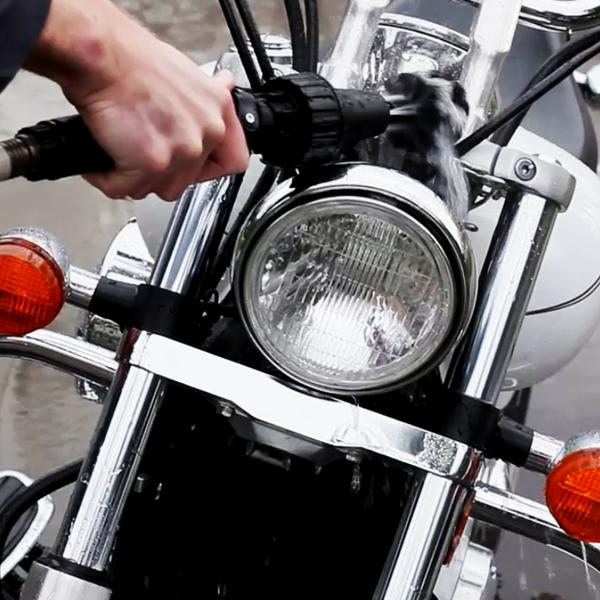 The Starter Set comes with two interchangeable brush heads – a soft black one for serious surfaces and a tough white one for serious muck. They've also got several cool accessories – a soap dispenser you can attach to the Brush Hero, an extension wand and different brush heads for different uses. Plus they have some great gift sets with all of the best-selling accessories put together and wrapped up with a bow.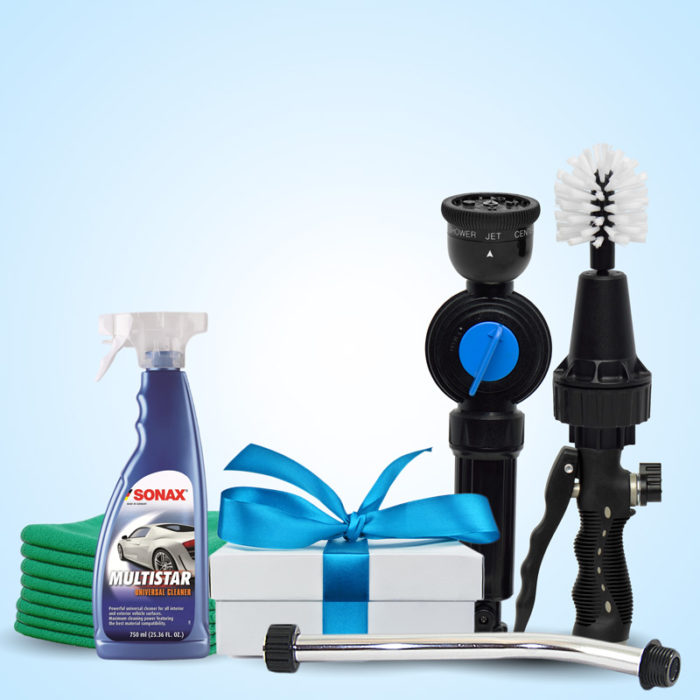 AMAZING idea for Father's Day…sure to surprise and delight. 
The best part? You can win a Brush Hero Starter Set, one of two LOADED gift sets or a $25 gift card to the restaurant of your choice at their upcoming Father's Day Twitter Party. (Psst…MOMS love Brush Hero too. It's awesome and cleans EVERYTHING.)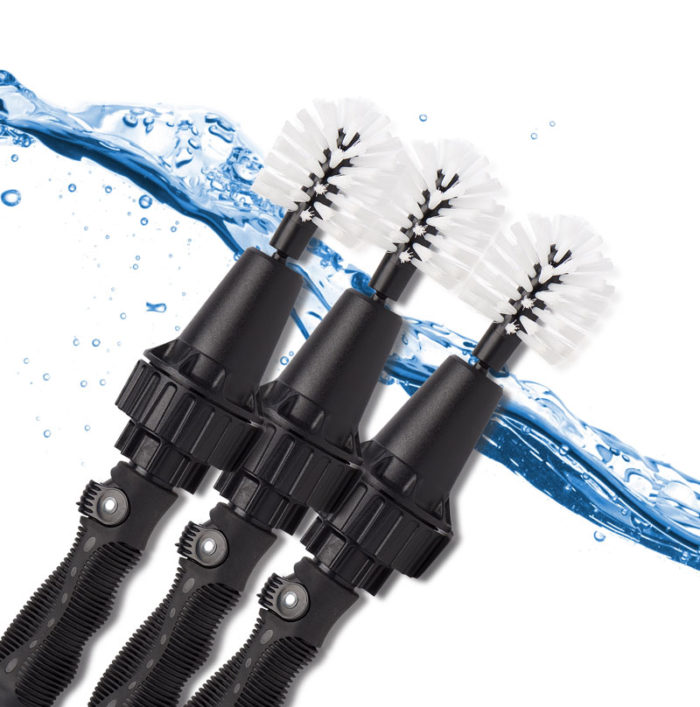 ENTER TO WIN!
2 WINNERS!
One winner will win a $25 Restaurant Gift Card and another winner will win a Brush Hero!
You must RSVP below and be at the Twitter Party to be eligible for ALL prizes.
JOIN US ON JUNE 1 at 9pm (ET) FOR AN AMAZING TWITTER PARTY!
You must RSVP to the party to qualify for prizes. To RSVP fill in the linky form below. 
Example: Add your link I would put: https://twitter.com/PowerbyMomBlog & for the name I would put @PowerbyMomBlog. Just replace those with your Twitter info.
Use hashtag #MyHeroDad to follow the Twitter party on June 1, 2017 at 9pm EST/6pm PST and make sure you're following:
@brushero
@PowerbyMomBlog
@PamelaMaynard
@ItsFreeAtLast