As a parent or even an awesome aunt, dressing up kids is always part of the fun of being around them. For a certain amount of time, they can't argue with you about whatever outfit you put them in…but there comes a time when they become "fashion aware" and want to have input into the clothes they are going to get dirty in anyway. So let me tell you about the clothing company, Little Me, which delights both adults and children alike when it comes to children's fashion.

About Little Me
Little Me creates unique clothing that celebrates those fleeting years when newborns transform into young toddlers. At the heart of Little Me is this time of exploring and delight, the magical years of discoverhood. Our products let little ones be little — whether they're napping, throwing cereal on the floor or crawling through deliciously muddy grass.

Little Me is constantly developing innovative apparel, accessories and products that nurture discoverhood. The line never uses tweed, leather or any other "grown-up" material. Little Me focuses on fabrics like soft cotton, terrycloth and velour. The collection abides by the belief that babies should always be comfortable, snuggly and safe, free to do what they do best: play, sleep and thrive.

Every Little Me product allows babies to discover the world at their own pace. They'll have plenty of time to dress like adults. After all, even the tiniest newborn will grow up soon. Let them — and their parents —  enjoy the wonder while it lasts.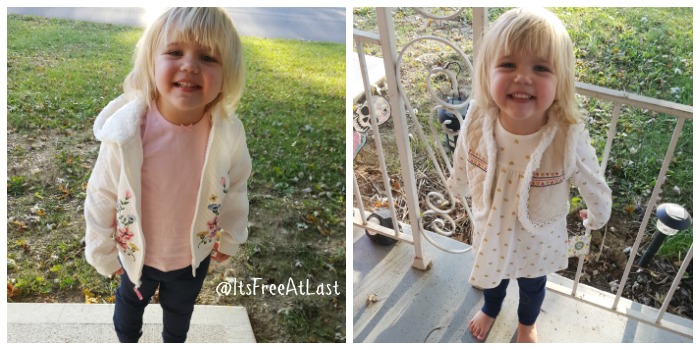 My Thoughts
When it comes to dressing my nieces and nephews, I have two main rules that I follow. First: It has to be something I'd pick out for myself. And secondly: It has to be easy to launder. Since I don't have to buy baby clothes anymore, the outfits I do buy are usually well thought out. I want to get the child something they probably wouldn't already have but secretly would think I'm the best Aunt ever when I give it to them. LOL!
But c'mon, it has to be easy to wash too or their parents aren't going to be thrilled, thus they won't get to wear it much. Don't get me wrong, a frilly holiday dress or snazzy suit & tie for a special occasion is awesome too, but not something worn every day.
So I really enjoy the items we've gotten from Little Me because although they are definitely sweet and worth cooing over, they are also well made and will handle multiple wears and washes. Let me show you a few of the pieces we've worked into the fashion princess' wardrobe so far: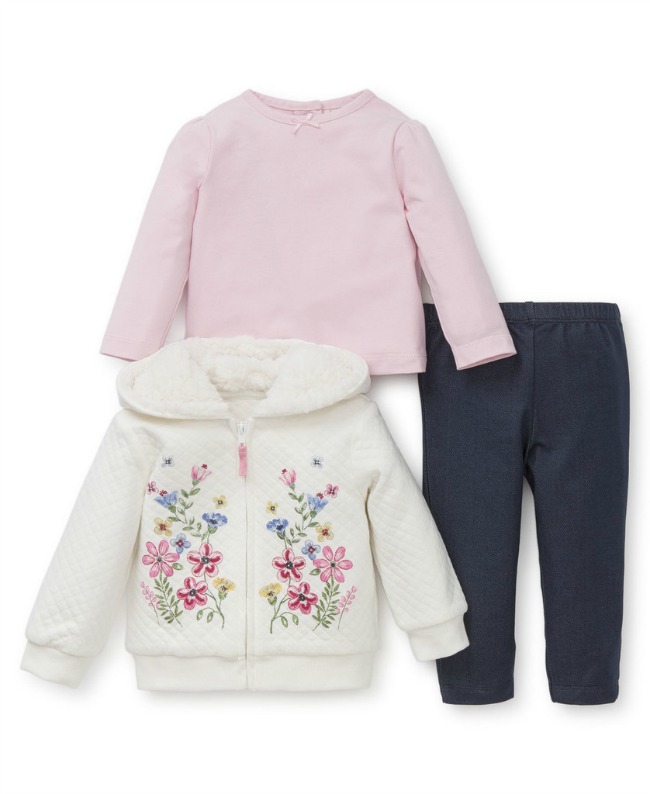 Fun style blooms on our girls' day-to-play set complete with a soft long-sleeve shirt, denim leggings and precious floral quilted hoodie.
I heart this whole outfit. The long sleeves and pants are perfect for the cooler weather now, and it comes with a hoodie that she can take on and off herself. It's just "girly" enough to make her feel extra pretty and of course she adds her own flair with plastic jewelry and dress up shoes.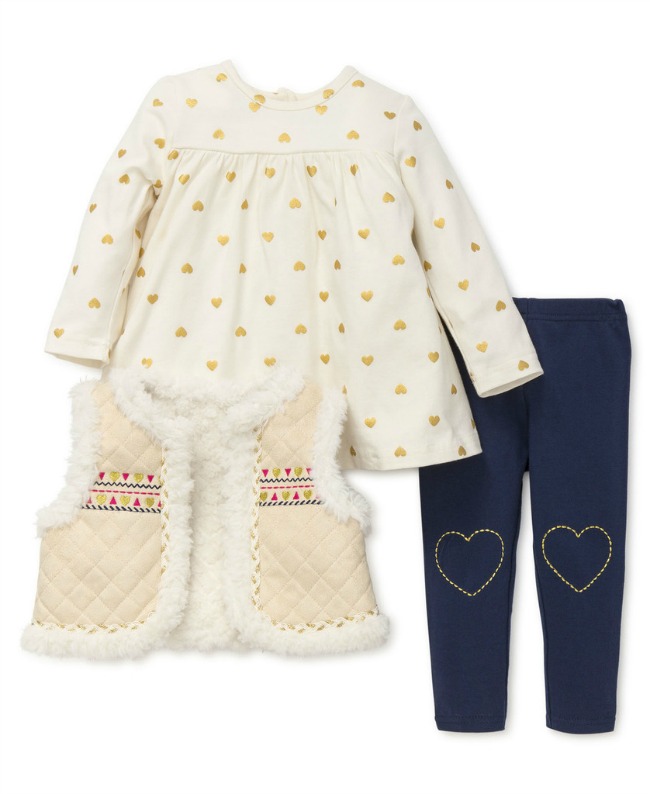 A quilted faux-suede vest furthers the boho style of this girls tunic and slip-on leggings set adorned with sparkly hearts for lots of shine.
Oh my gosh, you guys, this outfit has "gwitter" as she calls it! This is a sweet outfit for the princess, and she just seems to smile all day long when she's picked it out for the day. And again, the adults don't have to worry too much about it getting dirty because it's easy to wash and dry and get it ready to wear again.
Little Me carries a huge selection of clothes ranging from newborns to girl and boy toddlers, whether you're looking for sleepers, onesies, play sets or more special wear sets. They also carry jackets and holiday wear too which is great for this time of year. Be sure to get something for the sweethearts in your life because it won't be long and the decision is all theirs!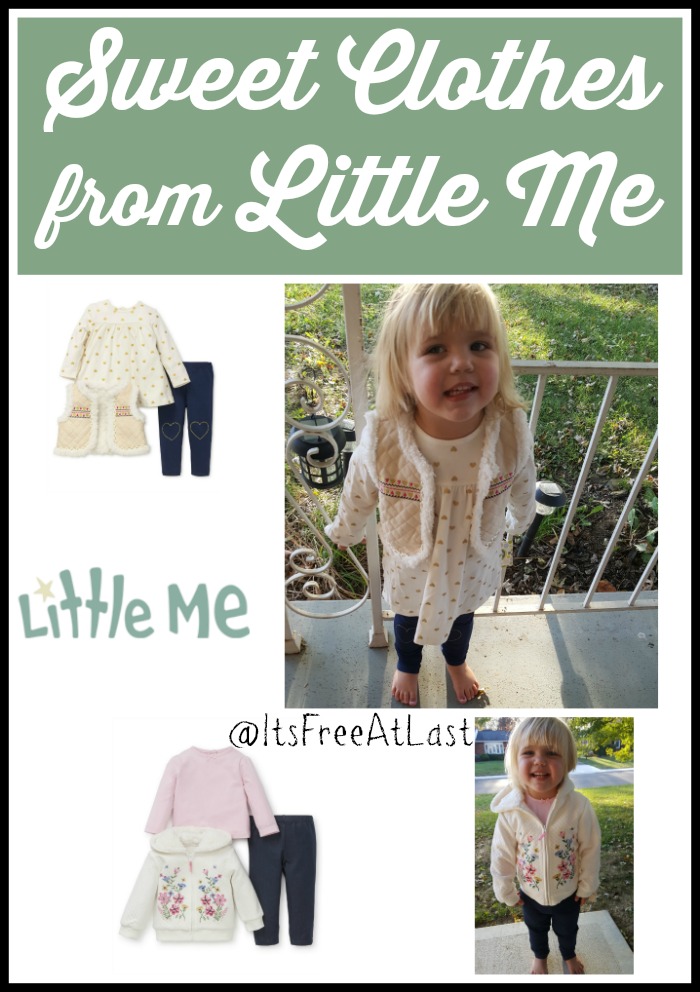 Follow Little Me
Facebook | Instagram | Twitter
Little Me is now on our Mega Merry Christmas Gift Guide. You can view it HERE.