We have several vacations planned over the winter and spring season, but taking my little fashion princess to the stores to try on suits can be a chore. Plus, most of the selections today are way too mature for her tiny body! So what's a savvy internet shopper like myself supposed to do? Well, shop the super cute swim wear choices from Floatimini of course.

About Floatimini
Featuring bright colors, up-to-date styles with sophisticated details, Floatimini's collection adds a taste of vintage look with flirty details like ruffles and fringe. Each item is meticulously designed with the love and attention only a beach-loving mama can bring!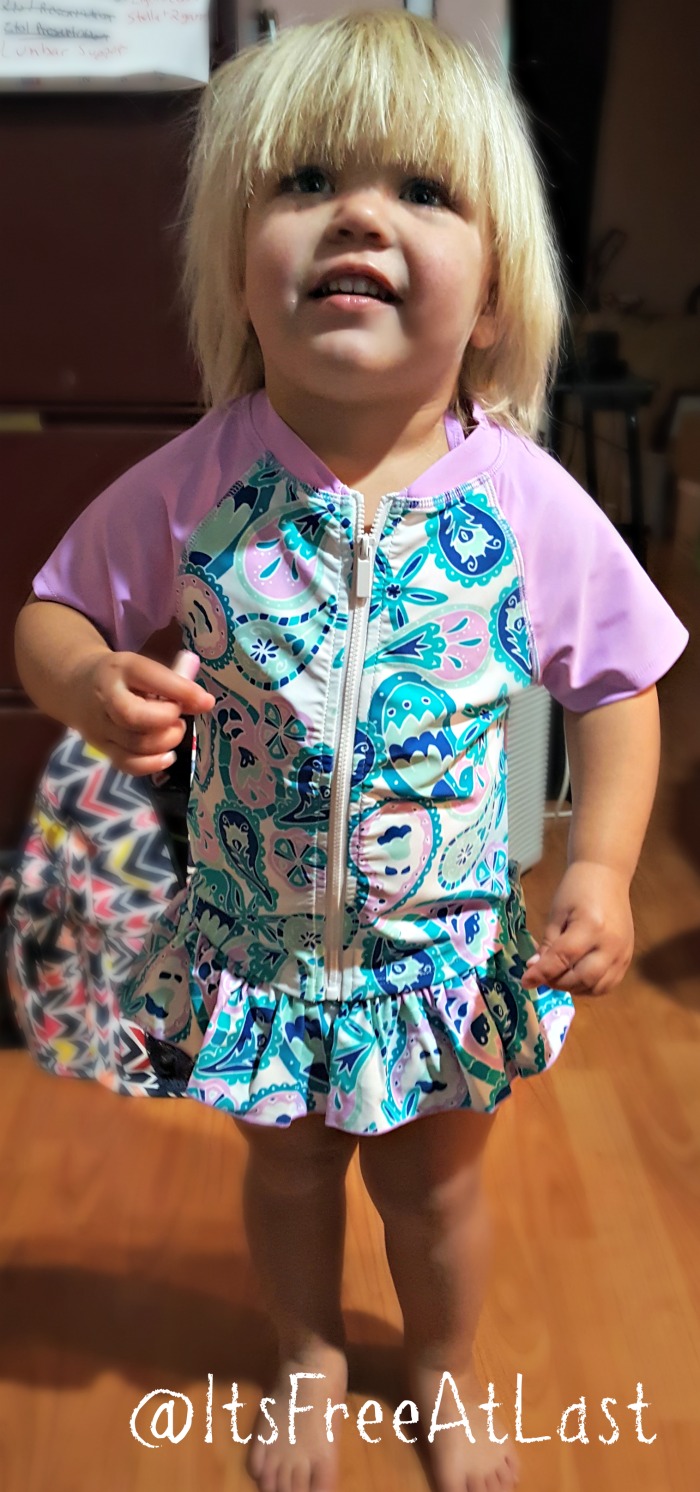 My Thoughts
I love how cute their different product lines are, whether you're looking for just a sweet cover up to for your daughter or niece to wear back and forth to the hotel pool to full matching sets that still keep them protected in the sun! There are a number of choices from two piece sets to one shoulder one pieces, and even long sleeve hooded outerwear.
The patters are bright and most have details like color coordinating tying strings or a ruffle or even a bow, just depending on the set your little fashionista wears. These are going to be great for swimming indoors over the winter, hitting the heated hotel pool when they are visiting their grandmother in Florida, or even on the beach during our family Spring Break trip!
We picked out two items from the Floatimini collection for our particular princess.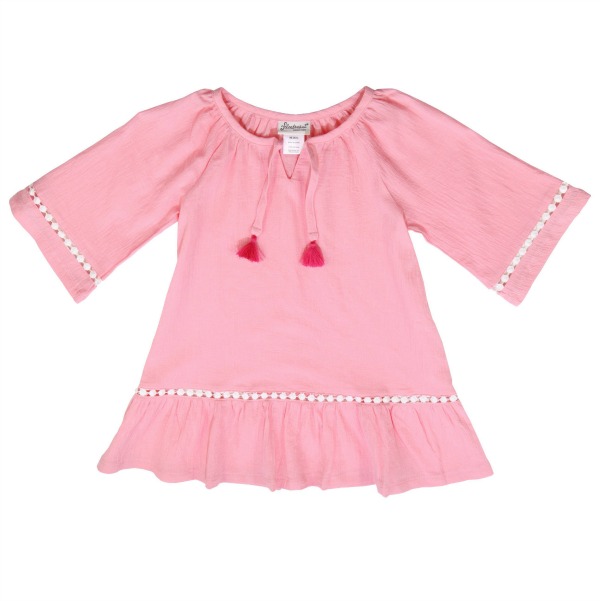 Raglan Bell Sleeve Cover-up Tunic, PINK
Three quarter bell sleeves
Tassel details at neck
100% cotton
This is a great little cover up for when she's going to or from the pool or beach. I like the flowy sleeves that help also keep her small arms covered from the sun. It's long enough that if we make a stop on the way home, her suit is covered in public.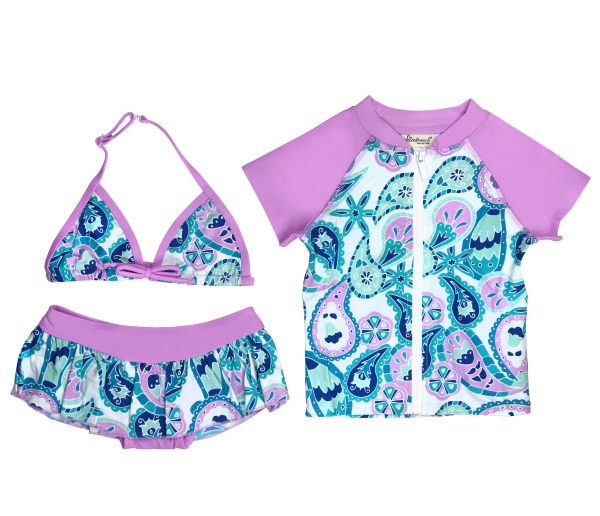 Floral Paisley Bikini & Short Sleeve Rash Guard 3-pc Set, LAVENDER
Raglan short sleeve zip-up rash guard
Triangle bikini with adjustable straps
Lined
UPF 50+ sun protection
82% nylon, 18% spandex
This is a sweet bikini set that has a little girl print and isn't inappropriately cut or designed. She loves the ruffle on the bottom plus the lavender strings that tie up the top for her. And the material includes SPF protection which is terrific for those sunny days, even if she's running outside in the sprinkler.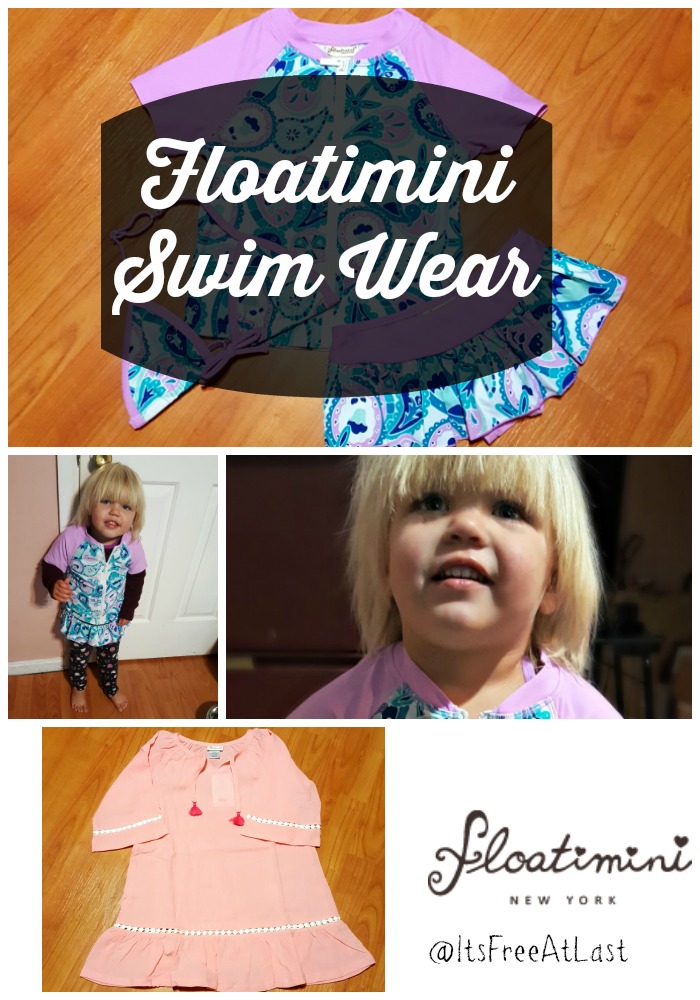 So if you're looking for adorable resort wear for the summer or every day swim wear for the pool or beach, be sure to check out Floatimini products today. This way your little girls can be fashion forward without being too grown up.
Follow Floatimini
Floatimini Swim Wear is now on our Mega Merry Christmas Gift Guide. You can view it HERE.