Sweet Sweet Stress Reliever With Crazy Aaron's SCENTsory Putty
This post may contain affiliate links or I may have received the product free in exchange for my honest review. See full disclosure for more information.
Are you looking for something to give to someone you love? Kids love putty, and this new Scentsory Putty from Crazy Aarons will have them craving strawberries and chocolate. Kids and adults alike will love to play, shape, stretch the anxiety away from everyday stress.
A putty that is as sweet and fun as you! 'Treat' yourself or someone you love to this chocolate strawberry scented tin that will be sure to make anyone feel love struck.
Crazy Aaron's new SCENTsory™ putty goes way beyond scent to invoke a total sensory experience like no other. Indulge your senses with the velvety soft touch, the dynamic look, and the wonderful scent and discover just how amazing SCENTSory™ putty can make you feel.
Thinking Putty® helps build hand and finger strength through a fabulous tactile play experience with unique, unexpected properties and provides relaxing, yet stimulating interaction for anyone with sensory integration issues.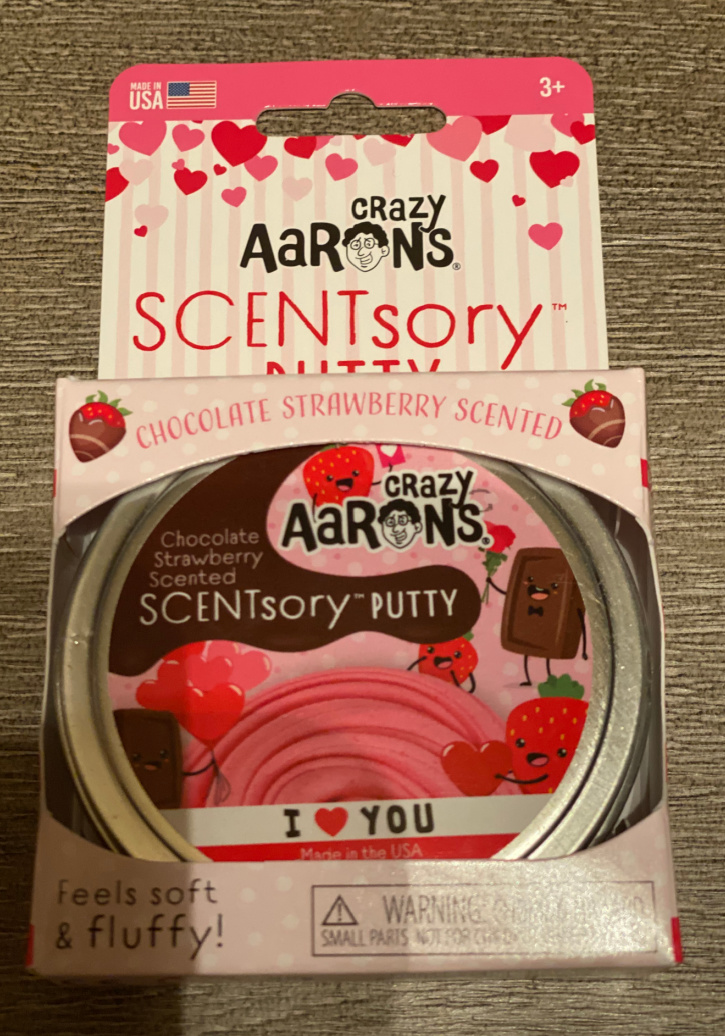 About Crazy Aaron:
For as long as I can remember, I always had a penchant for putty. While I enjoyed the one that immediately comes to most people's minds, it was created for mass market in 1957 and left much to be desired. This was 1998. I figured with all the advances in science and engineering made in the last 30 years, there had to be ways to improve it. So began my quest…

I taught myself chemistry. I learned a bit about physics. And after a whole lot of experimenting, my first batch of Thinking Putty® was born! I quickly realized that this product was so unique and the creation process so sensitive, I was going to have to build my own factory to make it.

So that's just what I did. And as my business grew, so did my desire to give back to my community. Today, we work with Philadelphia-area vocational centers to employ many exceptional individuals with intellectual and physical disabilities. That's in addition to our headquarters in Norristown, PA where Thinking Putty is proudly made in the USA.

People often ask me how I come up with all my cool Thinking Putty creations. The truth is that I find ideas everywhere: nature, art, science, math, and even history. I aim to keep my eyes open and I often find what I didn't even know I was looking for. Our world is such a fascinating place that this seems to happen pretty regularly.

Have fun learning about Thinking Putty. My hope is that it inspires you to bring your own ideas to life!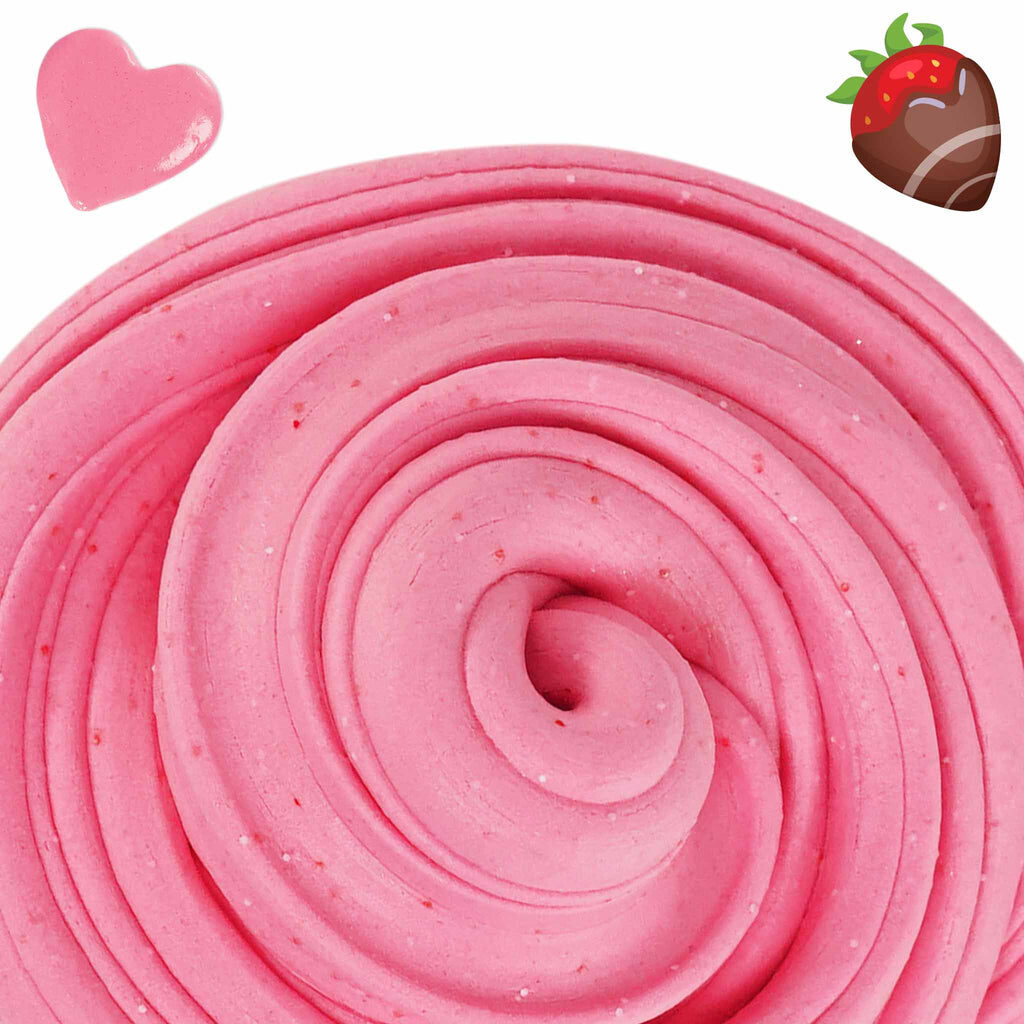 Crazy Aaron's putty is non-toxic, won't dry out, and won't leave a sticky or slippery residue on your fingers, so it's great for stretching, molding, bouncing, tearing, popping and playing by kids and adults alike.
Collection: SCENTsory™
Includes tin with 20 grams of putty
Color: Pink
Scent: Chocolate Strawberry
Features: Scented, Stretchable, Sculptable, Soft Texture
Materials: Non-toxic silicone
Ages: 3+
⚠️ Warning: Choking Hazard. Contains Small Parts
Never dries out
Proudly made in the USA
Manufactured with the help of exceptional individuals challenged with disabilities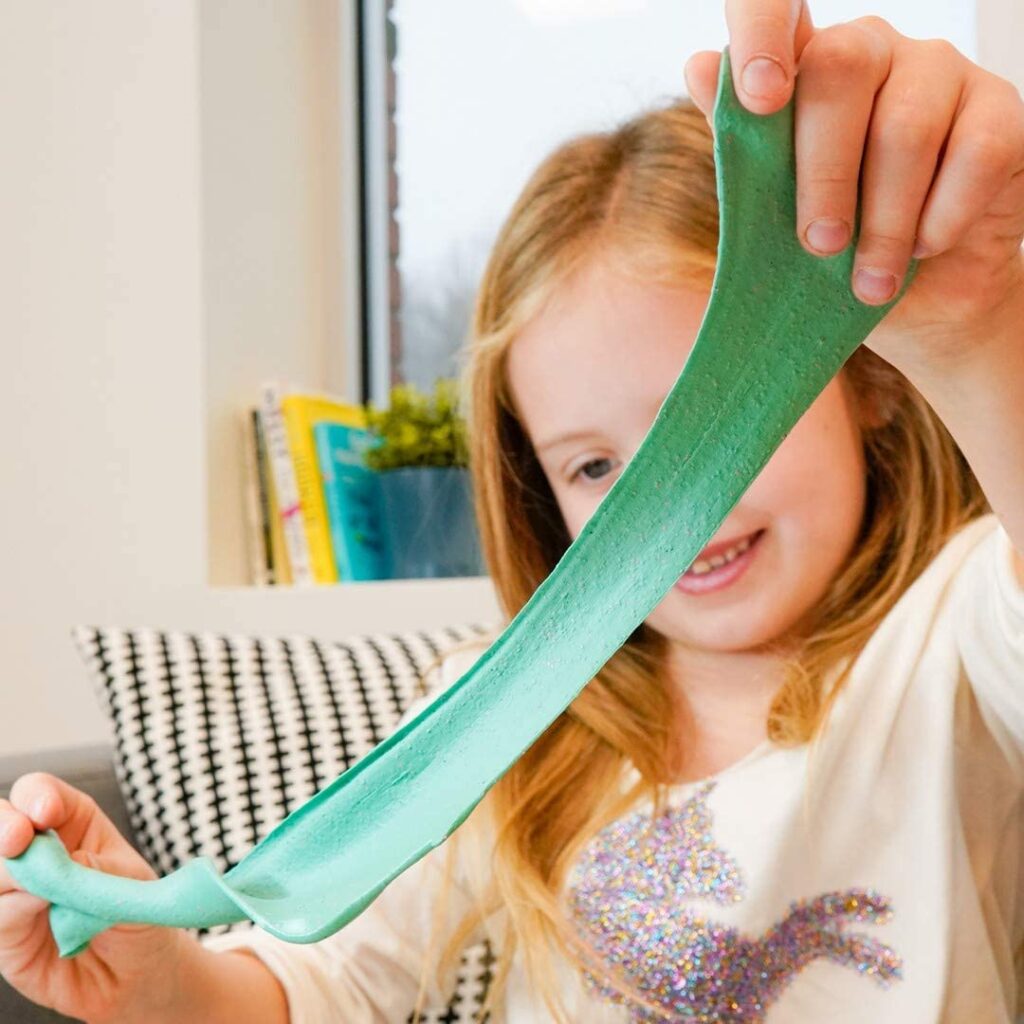 Available for purchase on Amazon, Crazy Aaron's Website and where putty is sold.
Stay socially connected with Crazy Aaron for all their latest fun product releases: