Sweetest Stocking Stuffers Gluten Free Fruit & Maple Spread by Polaner #MegaChristmas18
This post may contain affiliate links or I may have received the product free in exchange for my honest review. See full disclosure for more information.
The Christmas holiday coming up, I love to bake, and to create new tasty treats for myself, my family and friends. I am excited to share this line of sweet fruit spreads by Polaner. These spreads go great on toast, biscuits or you can take one of their many recipes and make a awe inspiring savory dish or cocktail that will have your family coming back for more! These will make great stocking stuffers for your favorite culinary person.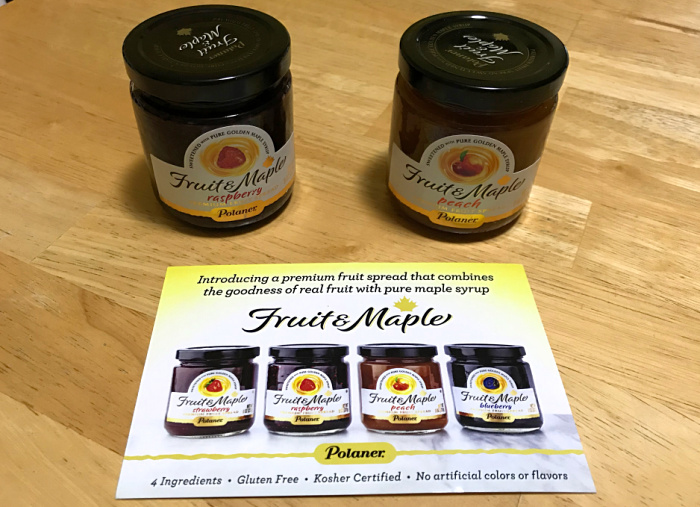 About Polaner:
With exceptional quality, Polaner® is a family favorite and has been a staple in homes for more than a century. The taste of Polaner is hard to beat. Introduced in 1880, the Polaner brand is comprised of a broad array of fruit based spreads as well as jarred wet spices such as chopped garlic and oregano.

Polaner All Fruit®, which is Non‐GMO Project Verified, is a leading brand of fruit juice sweetened fruit spread. Available in 11 flavors, Polaner All Fruit is sweetened only with great tasting fruit and fruit juice. Our delicious Polaner sugar‐free preserves are bursting with fruit and sweetened with Splenda, and our spices are a convenient and savory addition to any meal. For more information about Polaner and our products, please visit our website: Polaner Fruit Spreads.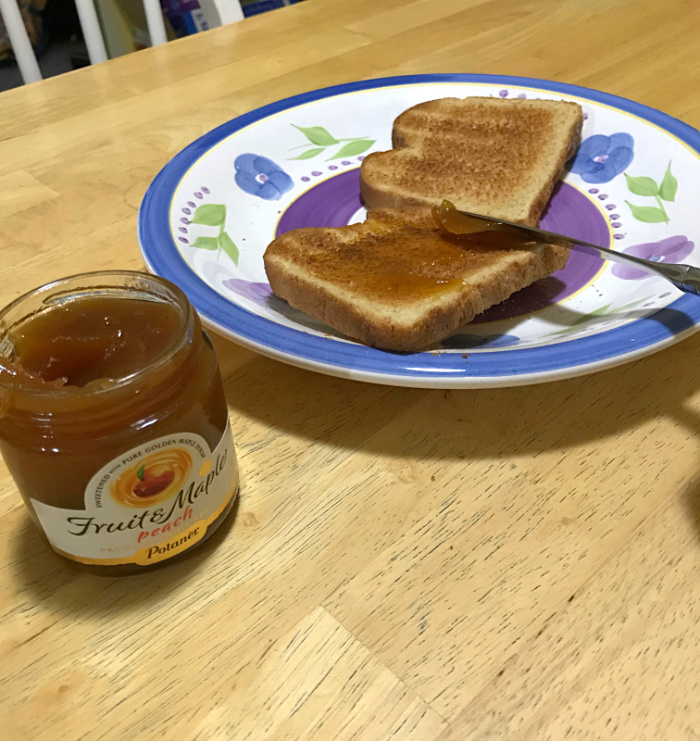 The peach fruit & maple spread was a great addition to my morning toast. I love anything Peach, it reminds me of my Dad. It has such a sweet fruity taste to it, and I can't wait to add it to my baking for the holidays!
Polaner Fruit & Maple pairs the fresh taste of fruit with the delicate sweetness of pure maple syrup and each variety contains four ingredients or less (except for Peach, which has five ingredients), the first two of which are fruit and pure maple syrup. The spreads have no high fructose corn syrup, no artificial flavors and no artificial colors. This premium line of fruit and maple spreads is also gluten free and kosher. It is available in eight ounce jars at a suggested retail price of $3.99.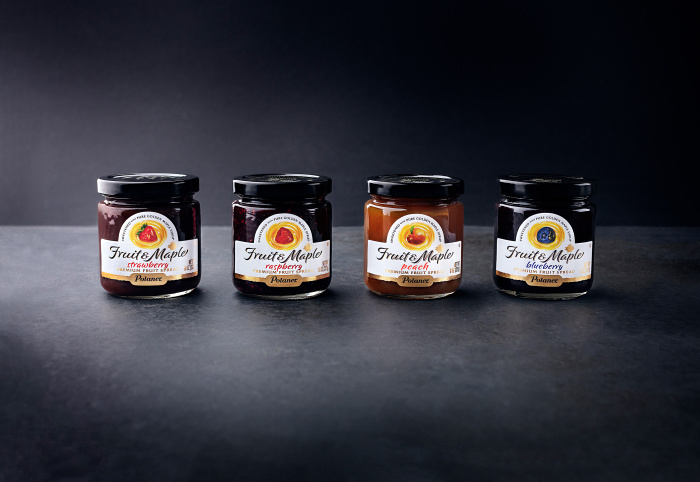 This innovative new product converges on two major food trends generating consumer demand.
First, Polaner Fruit & Maple uses golden delicate pure maple syrup as an alternative to cane sugar and artificial sweeteners, and is on trend with the alternative sweetener movement that has grown 200 percent in the past four years. Second there is a significant growth trend in pure maple syrup consumption not only due to flavor preference, but also for its budding use in recipes both at home and in restaurants. By using maple syrup as a sweetener, Polaner Fruit & Maple imparts a subtle, more balanced and gentler flavor than if sweetened with traditional cane sugar.
Polaner Fruit & Maple is versatile as it perfectly complements recipes for appetizers, protein‐based main dishes, side dishes, baking and cocktails in addition to its traditional usage at breakfast. Polaner Fruit & Maple premium fruit spread is currently available in stores across the Northeast and will be available soon in the Central Midwest and Pacific Northwest. To find stores carrying  Polaner Fruit & Maple premium fruit spread, visit where to order.  Orders can easily be placed at the Maple Grove Farms® gift shop by calling 1‐800‐525‐2540 ext. 5547
Be sure to stay connected with Polaner Spreads for their latest product and sales information:
---
We have added Polaner Spreads products to our 2018 Holiday Gift Guide