Take a Bit Out of the First Ever Broccoli Pizza from Spinato's
This post may contain affiliate links or I may have received the product free in exchange for my honest review. See full disclosure for more information.
My family knows that one sure fire way to win me over is with my favorite food, pizza! Well, pizza can be a blessing and a curse, simultaneously. Let me tell you about a tasty pizza that is both delicious and has health ingredients. Spinato's just released the very first broccoli crust pizza.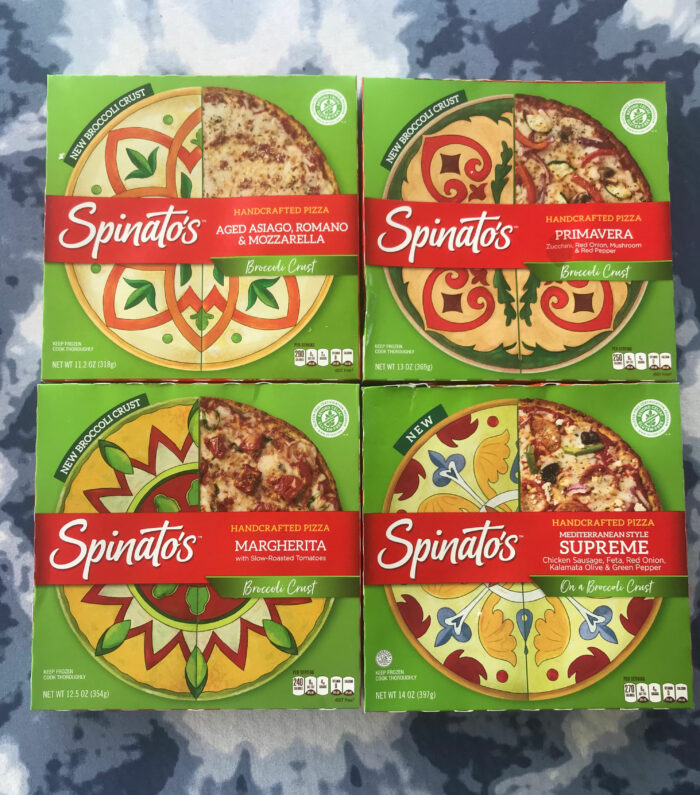 More About Spinato's
We are your official Italian grandmother who cooks authentic, handcrafted food for you. Become part of the Spinato's family. Since 1974, our family has been cooking together, challenging each other's dishes, and constantly experimenting and innovating.
We don't just pass down the last generation's secrets; each generation improves upon them. We love sharing our family favorites and invite you to do the same. That's how we came up with our lines of Broccoli Crust Pizzas and our authentic sauces. With you in mind, our family has been working with recipes to create something that everyone at the table can enjoy. Come join the new generation of Spinato's pizza makers. We can't wait to connect with you!
The pizzas are naturally gluten-free and have a very subtle broccoli flavor, which makes them the perfect veggie-packed option for even the pickiest of eaters. The Broccoli Crust frozen pizzas are available nationwide in the following varieties: Mediterranean Supreme, Primavera and Aged Asiago, Romano, Mozzarella, and Margherita with Slow-Roasted Tomatoes. 
I have found my Spinato's at our local Meijer and let me just say how happy I am to be able to have pizza whenever I want and not worry about the added carbs of a breaded crust. Spinato's is outstanding in flavor and wonderfully priced. Use the store locator to find a retailer near you and stay connected socially to see what new and exciting flavors are available.