Take Care Of Yourself With Colgate Total Daily Repair
This post may contain affiliate links or I may have received the product free in exchange for my honest review. See full disclosure for more information.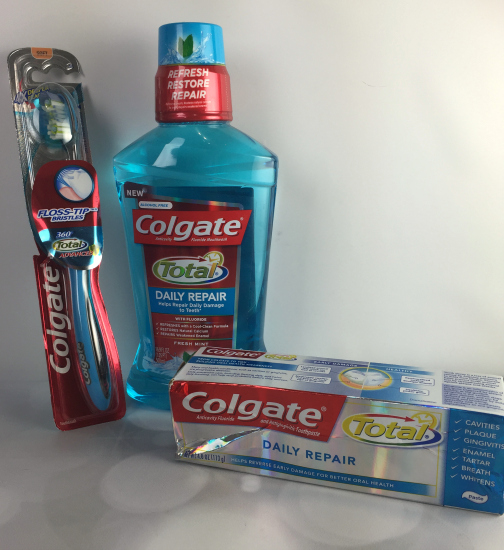 Moms, and women in general, are known to put themselves last. When you have a family, you are all about taking care of them and making sure your partner and children do and get what they need to stay healthy and happy. Us women deserve to make sure we take care of ourselves, too. This week is National Women's Health Week, which is a great time to make sure you start taking care of yourself. After all, you can't take care of others if you don't take care of yourself!  Colgate has some great products in their Total Daily Repair line that are great for your oral care health.
If you need to repair early signs of teeth and gum damage, the Colgate Total Daily Repair products are perfect for you. They will protect your mouth as well as repair early teeth and gum damage.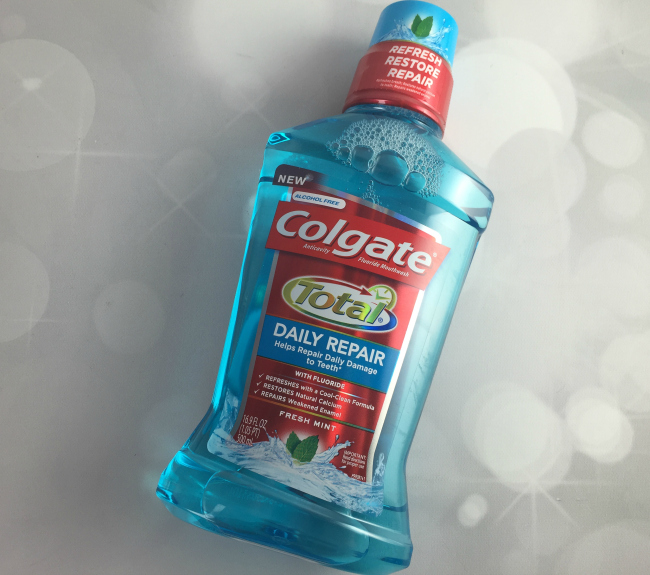 Get not only fresher breath but help repairing damage to teeth by remineralizing enamel with natural calcium with the Colgate Total Daily Repair Mouthwash. This is a great mouthwash that is alcohol free and leaves your mouth feeling refreshed thanks to their cool-clean formula.
You can't have a good oral care routine without a great toothpaste. Colgate Total Daily Repair Toothpaste helps to fight plague to help keep gums healthy and strengthens your teeth by remineralizing weakened enamel. It also helps to prevent gingivitis, tartar build-up, cavities, and bad breath.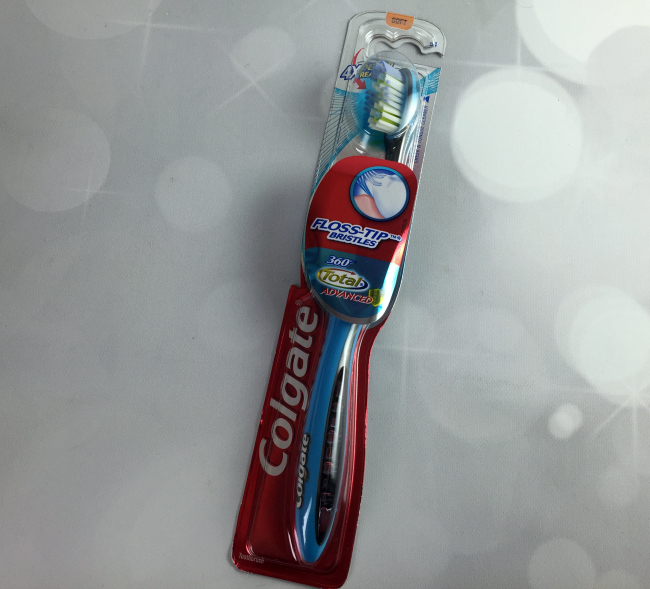 A great toothbrush is a must-have, too!  This Colgate 360° Total Advanced Floss-Tip Bristles Toothbrush helps to clean teeth and gums efficiently with a 4x deeper reach between teeth and along the gum line. It helps to remove odor-causing bacteria, too. I really like the floss-tip bristles on this brush as well as the tongue cleaner which helps to get that healthy mouth that we need and want.
Colgate has always been a go-to brand for my family and me. With these great Colgate Total Daily Repair products, they make it easy to make sure we have a healthy mouth and beautiful smile.