Taking Cooking to Next Level with Multo by CookingPal #MegaChristmas22
This post may contain affiliate links or I may have received the product free in exchange for my honest review. See full disclosure for more information.
Are you looking for the next kitchen appliance for your kitchen that will replace all those other space-consuming countertop appliances? Let me tell you about the Multo by CookingPal.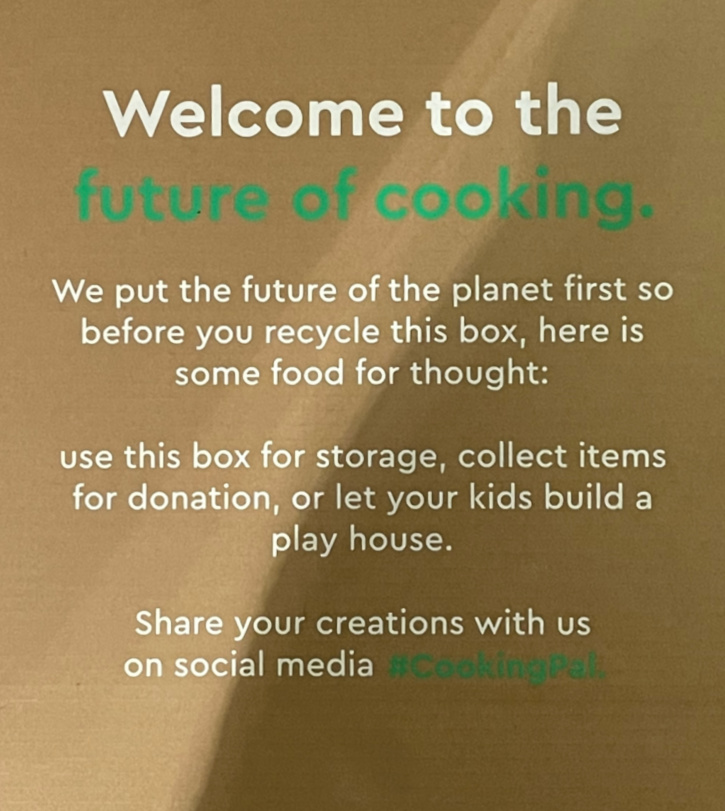 About CookingPal
Humans have been making better cooking tools since 35,000 BCE (it's the mortar and pestle, in case you're curious).

These days we have just about a smart everything. But how about a better solution, one that can tackle the real issues like "what should I eat tonight" or "I have no time or energy to cook tonight but I don't want takeout again" or "I've got some stuff in the fridge that's going to expire soon but I have no idea how to whip it into something delicious"?

Enter Multo, with its ever-expanding recipe library that you can filter by ingredients. Scroll to find something you like and just make everything with the machine. A trustworthy personal chef that sits on your kitchen counter.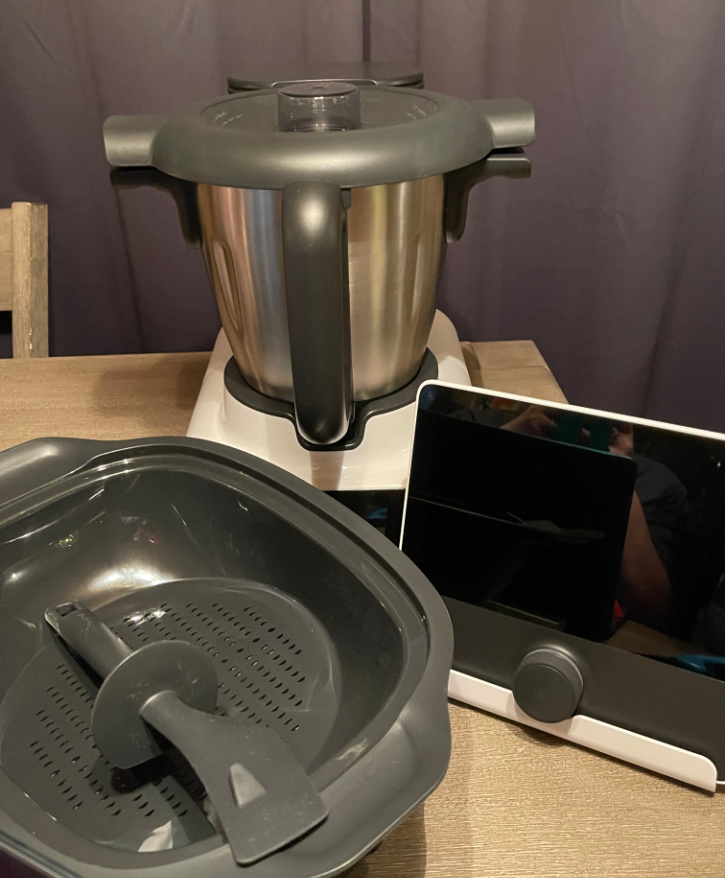 The Multo is the new smart cooking gadget making cooking extremely easy, some are even calling it the crock pot of the 21st Century, and was just placed in MUD's 5 Best Smart Kitchen Appliances yesterday! It's also been featured in Everyday Health, Business Insider, NY Times, NBC12, Men's Journal, Daily Beast's Obsessed section, and many more.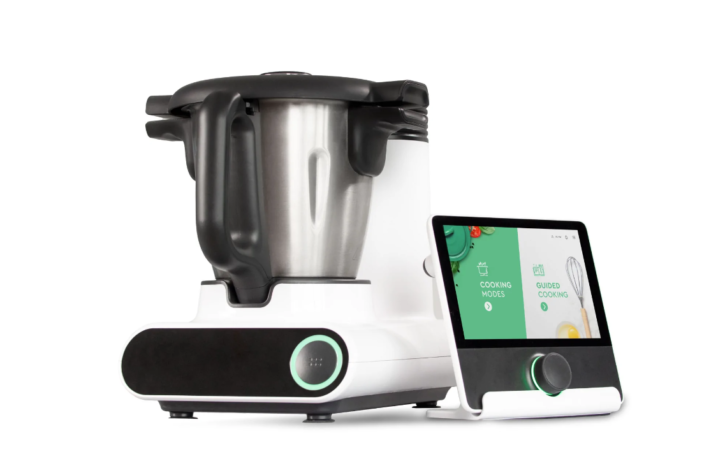 Making the move to a smarter kitchen through new kitchen appliances helps make work in the kitchen easier, quicker, and more effective. The best is when you're gifted an appliance you wouldn't necessarily initially purchase for yourself, but once you give the new tech a-go, you're in love and there's no turning back!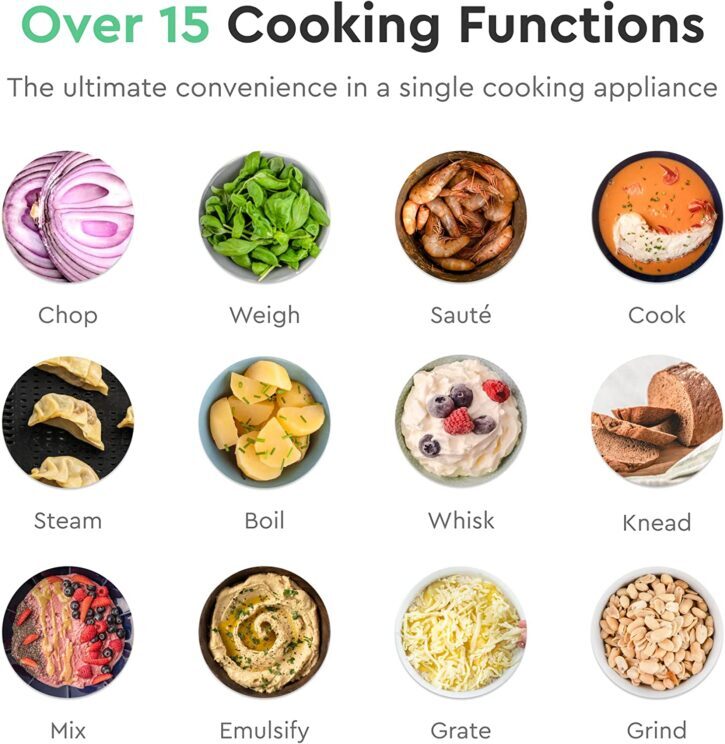 Multo is the ultimate easy-to-use, all-in-one kitchen appliance. It has over 15 cooking functions and is controlled by a tablet to let you cook remotely in your home. Multo allows you to Sauté, Steam, Knead, Chop, Scale, Keep Warm, Boil, Whisk, Grind, Grate, Mix, Stir, Grate, Turbo, Clean & much more.
Many are feeling that way about CookingPal's Multo, one of the only smart appliances that also provides you with endless recipes to try. The Multo is almost as smart as it gets, offering cooking help even when you've stepped away from the kitchen with real-time cooking assistance and notifications of your cooking progress through a Smart Kitchen Hub and Mobile App.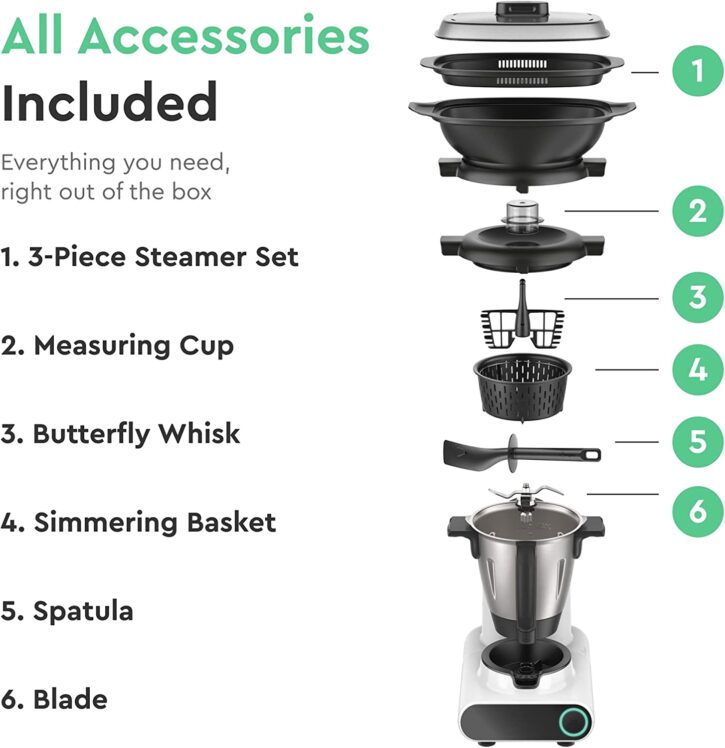 What's included in your kit:
3-Piece steamer set – Designed for multi-level cooking to simultaneously steam your meats and vegetables. Simple and nutritious.
Custom Lid & Measuring Cup – Custom lid and measuring cup designed for slow-drip ability (useful for emulsifying). Lid has two safety locks to ensure safe use of the machine (must be securely attached for machine to function).
Spatula – Sculpted curve to efficiently scrape all the food from Multo's bowl, with a soft nib to easily and safely unhook simmering basket. Hilt designed to use in conjunction with lid for autonomous stirring. Made with 100% BPA-free soft silicone which makes it dishwasher friendly.
Butterfly Whisk – Designed to attach easily on top of the blade. Ensures thick and even consistences.
Simmering Basket – Deeper in the bowl for faster cooking. Allows for easy draining of foods like pasta and vegetables. Integral part of our multi-level cooking system.
Smart Kitchen Hub – The brains of every operation. The Recipe Library resides here. Custom tablet crafted to withstand tough kitchen environments.
Multi-purpose Blade – Designed with dual profiles to perform multiple functions. Crafted for versatility to make various types of recipes.
Mixing Bowl – Where the magic happens. 3.1 QT/3L capacity to cook for large families or meal prep. Stainless steel makes it durable and dishwasher safe.
Main Unit – The engine of Multo. Single button designed for easy operation. LED ring indicates how far along the cooking process you are.
Included with your Multo is an ever-expanding recipe library, UPDATED WEEKLY FOR FREE with recipes crafted by professional chefs. 9 Recipe categories from Mains to Drinks, Breakfast to Dessert. Recipes are from multiple cuisines (e.g. Western, Asian, Mexican, etc.) and for multiple diets including Vegan, Vegetarian, Paleo, Keto, Alkaline & more.
While the Multo by CookingPal looks complex, it really is perfect for even the beginner chef or home cook. Beginner chefs can enjoy learning how to cook recipes of simple and elaborate meals by following Multo's smart recipes. It comes with 2 cleaning modes and attachments are dishwasher safe, making for quick, easy cleaning.
Are you ready to step into the new world of cooking? Do you know someone who would love to have one of these in their kitchen? Multo is great for apartment life or anyone who loves to cook at home. You can find Multo online for purchase on their website and on Amazon.
Connected Socially with CookingPal to see what new recipes, products and chef tutorials are available.
Facebook | Instagram | Pinterest | YouTube
---
We've added Multo by CookingPal to our 2022 Holiday Gift Guide