Save Space & Time with Lifewit Storage Collection #MegaChristmas22
This post may contain affiliate links or I may have received the product free in exchange for my honest review. See full disclosure for more information.
Holiday time can be one of the most stressful times of the year for anyone. Party-planning, cooking, shopping, wrapping, decorating, and maintaining work and home loads atop of all of that. That's why I want to have products in the home that help me keep my working spaces organized, clean, well kept and looking nice.
Lifewit offers so many great products that help with organization, functionality, aesthetics and much more.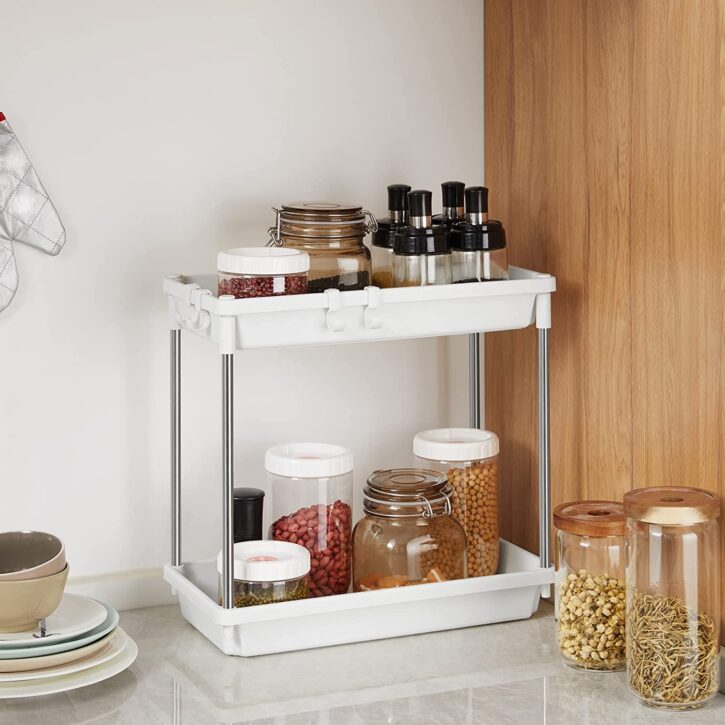 About Lifewit
Lifewit aims to help people live a more functional, beautiful and comfortable life at home. We share our passion for all things "home" by providing quality products, humanized design, and expert guidance.

Always on the look-out, we are constantly growing our catalog to offer you a wealth of fresh ideas and new products each time you visit. Every day, we work to enable you to live life more fully through design and to help you through each phase of your own style evolution. Thanks for letting us be part of your journey!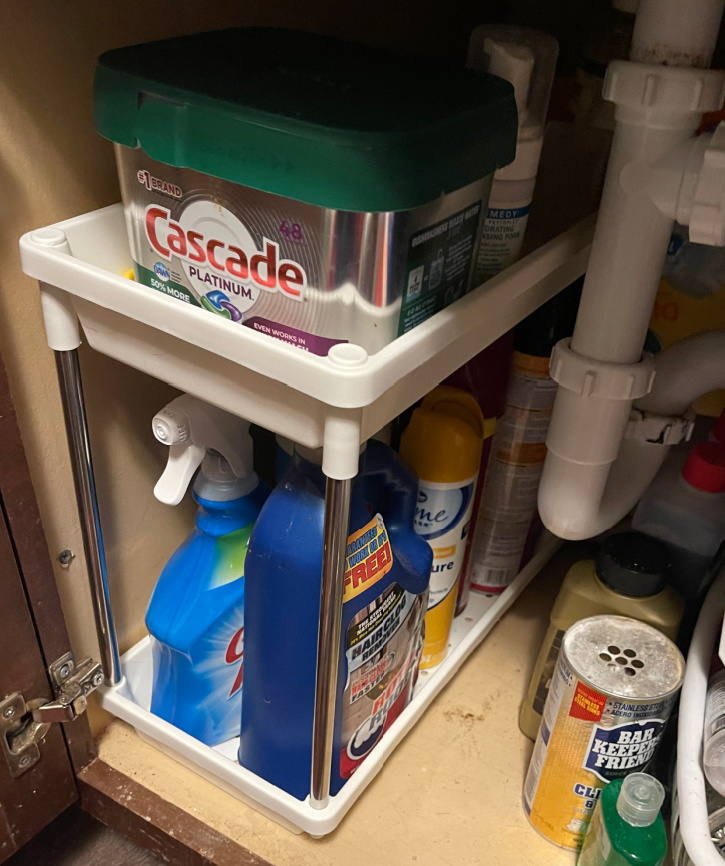 Lifewit Under Sink Organizer
This multifunctional under sink organizer with a modern minimalist design perfectly complements your home decor style. It is suitable for kitchen, bathroom, closet, countertop, laundry rooms, offices, classrooms, dorm rooms, etc.
It can be conveniently placed in the bathroom to store detergent, shower gel, shampoo, hair spray, cosmetics, mouthwash, etc. Also use it in the kitchen to store seasonings etc. You can also use it in the living room, study, bedroom for storing pens, books and other miscellaneous items.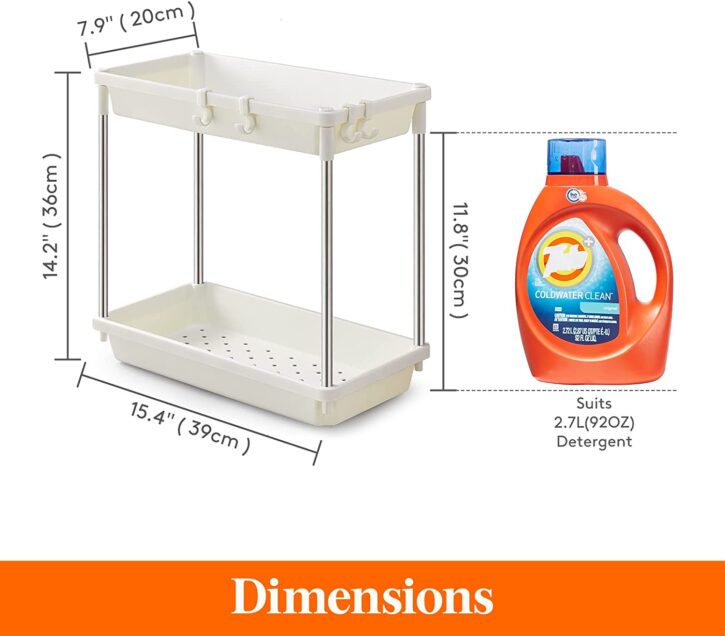 The 2 tier Kitchen Sink Organizer's double-layer panel is scratch-resistant and crack-resistant; its bracket is made of thickened anti-rust steel pipe, which is durable and sturdy.
The under sink shelf can be installed easily without additional tools. After installation, it is sturdy and stable, and does not shake when carrying heavy objects.
The bottom of each layer is designed with holes. After long-term use, the Sink Storage Organizer can be simply rinsed and kept to dry. There are also 5 storage hooks, which are convenient for customers to store items that need to be suspended.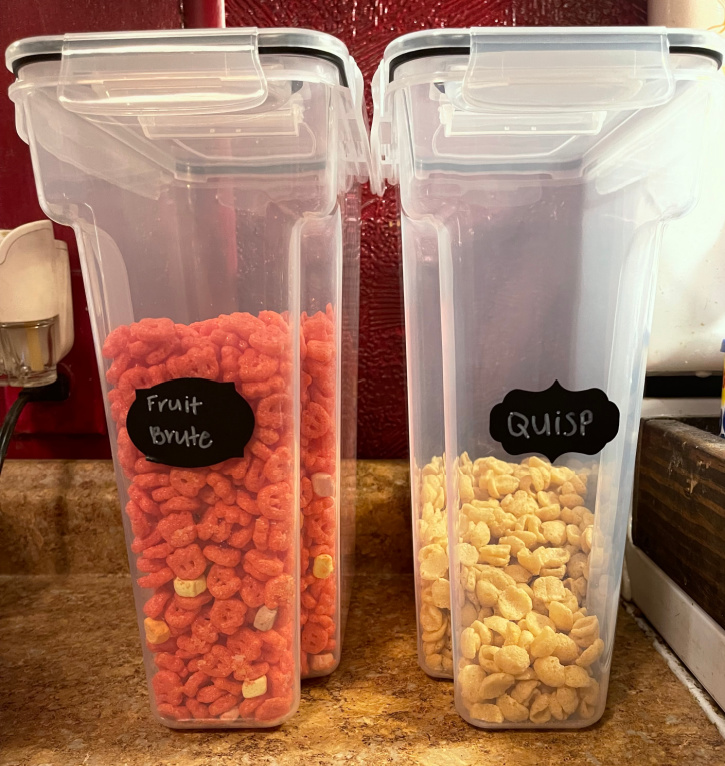 Lifewit 4 Pcs Cereal Storage Containers
With a pack of four 5.5L airtight food storage containers (10.8-inch height) that are suitable for daily food storage such as cereal, oatmeal, grains, pasta, flour, and snacks, you can now get creative and use them to neatly organize your pantry or cabinet.
The rounded design of the storage container handle makes the grip more comfortable. In addition, the oval shape of the lid hole is enlarged, so you no longer have to worry about the problem of large grain cereals getting stuck in the container.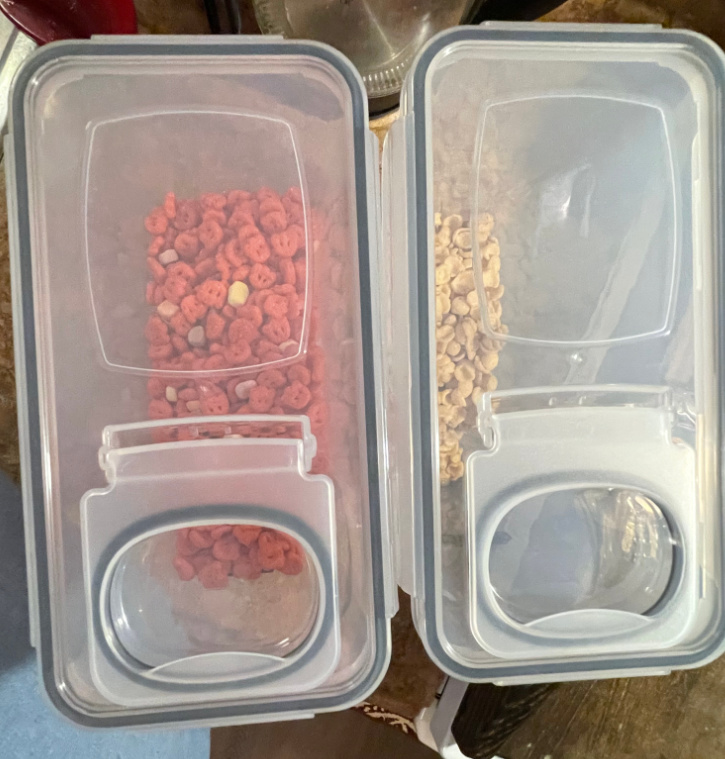 The lid's latches adopt an arc design, and four concave grooves on the lid ensure that it is in place before the latches are snapped shut. The top lid won't fall off when you pour anything, so you could use the container with one hand.
This food canister's lid has a silicone ring and four-side locks; it creates an airtight space for food storage, and effectively guarantees the freshness of grains, keeping them dry and nutritious.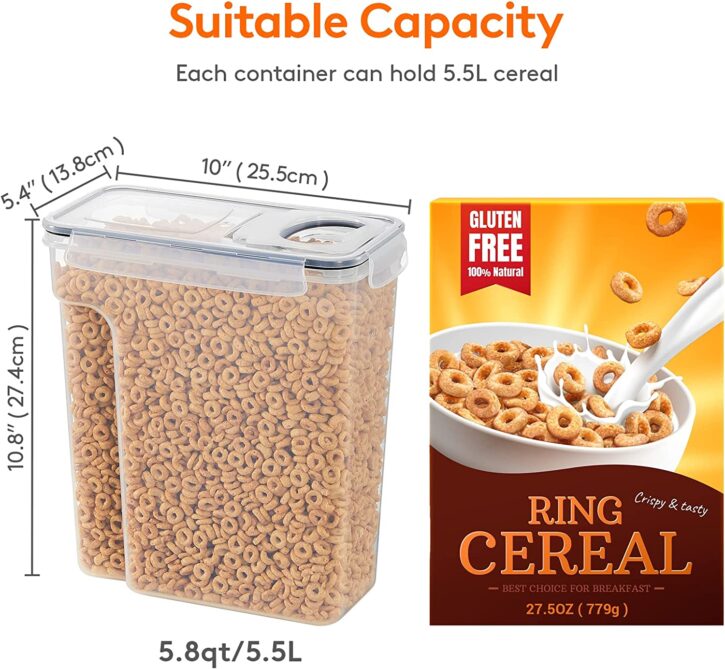 The food container is made of food-grade PP material, that is BPA-free and dishwasher safe. Our airtight containers are sturdy and drop-resistant, with a transparent appearance that allows you to identify what's inside without opening.
Do you have a need for these great products in your life? How about someone on your holiday shopping list? Whichever the case, be sure to see all the amazing household and organizational products Lifewit has to offer.
These items are available on Amazon, including Prime delivery options for subscribers. Stay connected socially to see what other products they offer.
Facebook | Pinterest | YouTube | Amazon Store
---
We've added Lifewit to our 2022 Holiday Gift Guide