The Best Desktop Computers You Can Buy in 2021
This post may contain affiliate links or I may have received the product free in exchange for my honest review. See full disclosure for more information.
Choosing computers is one of the critical choices, be it for personal use, business purpose or gaming. Many people prefer laptops due to their compatibility, but it can never match the computer's performance. They are more powerful and can easily be upgraded.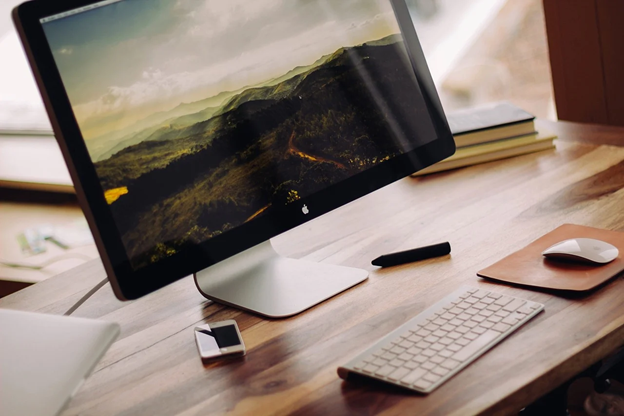 However, choosing a desktop computer is not as easy as picking the laptops. There are many considerations like processor powers, RAM and storage. One usually gets confused over the different specs and manufacturers. There are many companies, but among all Dell, HP, Apple and Alienware are the top picks. In this post, we've listed the top computers one can buy for business in 2021.
Z2 MINI G4 by HP- Best Compact Desktop Computer
It is a strong machine under a very compact size that offers very stylish and solid specs despite its tiny size. Its small size makes it the best choice for both home and office use. In the basic model, you get Intel Core i7 processor 9th Generation and 1TB SSD, which is upgradeable to 2TB. The RAM is upgradable to 64GB. This setup costs around $868 from HP. But It can cost you less as you can get hp promo and coupon codes to save a lot. Overall we rate it 4.5/5.
Dell XPS 8960 by Dell-Best Desktop Computer
This desktop model from Dell is an all-rounder. It is stylish yet very powerful and the best part? You don't need to spend a fortune to buy this one. There are different configurations available in this series, but the basic model would be enough for you if you're a student or a working person. In the basic model, you get 8GB of RAM, a powerful Intel Core i3 Processors and don't forget the 1TB of a huge hard drive. All of this is just $600. The only con about this series is the graphics performance. However, by spending extra you can upgrade it and get a Radeon RX 5700 XT Graphic card, 2TB Storage and 64 GB RAM. Overall, we give it a rating of 4/5.
Alienware Aurora R11-Best Gaming Machine
If you're looking for a powerful machine which can provide you with an amazing gaming experience, this model can be your go-to—the beautiful yet very powerful gaming machine. In this model, you'll get 8GB of ram with a powerful latest 10th Generation Core i5 processor and a standard 1TB of storage. Forgetting something very important? An NVidia GeForce GTX 1650 GPU. You can further upgrade it to GeForce GTX 2080 Ti and 128GB of RAM. Isn't that amazing? However, it's a bit more expensive than others. The basic model would cost you at least $900. That's why we rate it 4/5.
Apple iMac-Best Desktop Apple Computer
If you're an Apple lover, this desktop computer would fit right in your requirements. It's a powerful machine that supports all the Apple products. The plus point is you will be getting a screen with the computer. In Apple iMac, you get 8GB RAM, 7th Generation Core i5 processor backed by the 256GB SSD. However, you can choose a 16GB RAM and a display from 27inch or 21.5 variants. Overall, it deserves to be rated 4/5.
Last Words
These are some of the best-rated desktop computers of 2021. If you think there are some better specs available in this cost, please mention in the comment section.