The Best Time to Post on Social Media
This post may contain affiliate links or I may have received the product free in exchange for my honest review. See full disclosure for more information.
Anyone who has had experience in social media marketing at any scope or scale knows the difficulty of generating content that will rise above all of the noise and reel in their intended audience. As the algorithms behind the popular platforms are moving away from chronological timelines and towards more relevance-driven curation, the need for digital social media Tucson marketers to continuously refine their methods and techniques in the production of quality content is becoming increasingly necessary to maximize the opportunities that earn the desired engagement.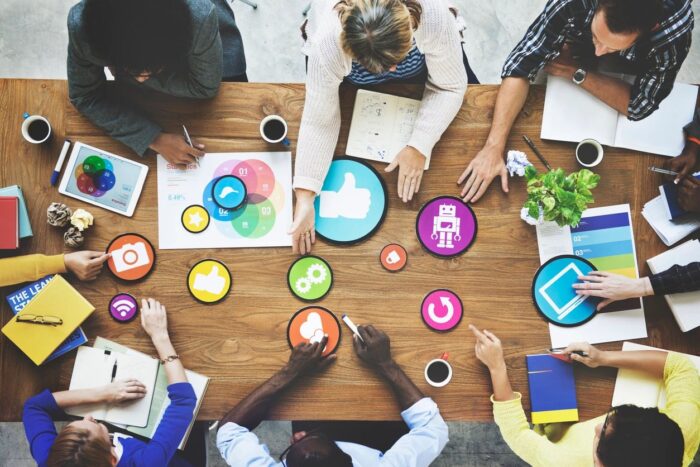 Understanding the correct time to post on all social media channels is one of the most important ways not only to gain an edge over the competition but also to get a better idea of the overload of content that seems to occur on the majority of platforms. By utilizing the collected data to learn the times that will generate more interactions with the advertising campaigns or take advantage of when content receives less engagement, a business can align the information to plan posts. And here in this article, we'll explore the best times to post on the major social media sites.
Facebook
Because the platform has recently modified the algorithm behind its news feed feature to prioritize more meaningful interactions from both friends and family over brand content, businesses have had more difficulties getting their posts noticed without having to pay to boost their visibility. Beyond hiring a reputable social media Tucson agency and producing excellent content, one way to leverage the algorithm is to post at the right time. And for Facebook, the time varies depending on the type of business. For B2Bs, for example, it's from 9 AM to 2 PM EST Tuesdays, Wednesdays, and Thursdays. On the other hand, B2C brands can attain organic traffic at 12 PM EST Mondays, Tuesdays, and Wednesdays.
Twitter
The lifespan behind tweets is generally shorter than Facebook posts – a mere 18 minutes. And it's for this reason that timing is even more critical for this platform. After all, there are literally less than twenty minutes to ensure that the content is able to reach the target market. For B2B businesses, posting on Twitter is the most effective from 9 AM to 4 PM every Monday and Thursday, EST. While B2Cs get the most attention on their content from 12 PM to 1 PM, Mondays to Wednesdays.
Instagram
As one of the most widely visited social media channels, generating exposure through Instagram can yield great results. But similar to Facebook and Twitter, the best time to post on this platform varies depending on the type of business or trade. For example, the food and beverage industry often receives the most attention and engagement every 12 PM EST, while the educational sector does better at 4 PM to 5 PM EST. However, generally, the ideal time to upload content is from 12 PM to 1 PM every day.
Timing might play a critical role in engagement and exposure, but it's a general rule of thumb never to become complacent. As the aim to get a target audience, you may try to find out the best sites to buy Instagram views very easily.