The Best Family Dogs – Choosing the Right Breed
This post may contain affiliate links or I may have received the product free in exchange for my honest review. See full disclosure for more information.
Friendly, loyal, attendant, playful, etc., these are just some of the many characteristics of dogs. They are easy to communicate with and they offer comfort, protection, and unconditional love. These make them the most domesticated of all animals. You can read further about them here.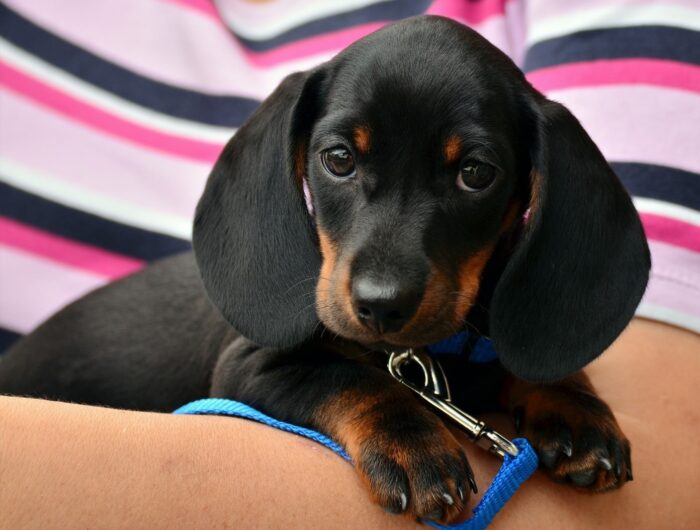 Though dogs share a lot of characteristics in common, they will however still differ in some aspects and this will largely be based on their breed. While some are strictly meant as pets, some can be used for work like on the farm and for security purposes, including policing and military.
People have pets for different reasons. Some have them strictly as companions and playmates. For some, they are good for walking and as exercise buddies. Some provide aide for people with physical disabilities like blindness while for others, they help discourage intruders from entering the home.
In determining which one to get for you or your family, you should consider factors like size, its energy level and temperament. If you have kids, you may want to consider one that is kid friendly and not aggressive.
So what are the best breeds suited to be used as family pets?
Some Dog Breeds Suitable for Family Pet
Labrador Retriever
The Labrador Retriever is a very popular dog breed and comes in many different colors including black, yellow, white, etc. It is obedient, playful, protective, loving, reliable, and patient. They are also intelligent, versatile, and easy to train. Because of their energy and stamina level, they require lots of exercise like running and swimming.
Labradors are easy going, easily getting along with other animals and people including children. They are also easy to clean due to their short coats though they do shed a lot of hair requiring that you clean them up regularly.
Golden Retriever
Confident, kind, loyal, and smart, Golden Retrievers are neither aggressive nor timid but are extremely patient, making them great playmates for kids. They were originally used in wild-fowling but these days, they are used more as pets. Other characteristics of the Golden Retriever include versatility and intelligence which makes them good dogs when it comes to competitions.
Golden Retrievers love to play and do a lot of exercises so you will need to be up for that, taking them for walks often. Ensure you take proper care of their coat by brushing it twice a week. Also, they are seasonal shedders and so do not need to clean up after them often.
Irish Setter
Recognizable by their red coat and regarded as the Big Red, Irish Setters are outgoing, trainable, and able to live in a family. They have lots of energy and like to spend a lot of their time outdoors. They also hate to be alone, preferring to be around people. This breed is well suited for children.
Irish Setters need a lot of exercise because of their level of energy and you can provide that by giving it space to run around or take it on walks. Because they are smart and easily trainable, they adapt well and can even greet visitors to your home.
This dog comes with long hair meaning you will have to groom often or at least once a week. They are also seasonal shedders.
Australian Shepherds
Australian shepherds are loyal dogs who with a little training can be a great playmate for kids. Fun fact about Aussies is that it's common for them to have two different colored eyes AKA a condition called heterochromia. They are one of only a few breeds to claim this pawsome feature as their own.
Bulldogs
The bulldog makes a wonderful companion for children and is loyal, versatile, and friendly. They can adapt to almost any environment whether in the city or the countryside and are perfect fits for kids and families. Short and sturdy, they can live in both large and small houses and can get along with other dogs and pets.
Bulldogs are calm, docile easy to train and with little energy which makes them not very active, and as such, they do not require lots of exercise though they will need to be walked occasionally.
Bulldogs are seasonal shedders and should be groomed every week. Also because of the nature of their jaw, they need extra care for cleaning their teeth and nose. You should also be ready to handle their snoring, wheezing and drooling. Regular cleaning of their facial wrinkles and tail folds is required.
Conclusion
The list above is not exhaustive as there are many more dog breeds that are great for use as family pets. You can head on to http://www.bestdogdads.com to see and learn more about other dog breeds.
If you are looking to acquire a family dog, you can choose any of the above or any of the many other breeds available. You should be sure to read about how to care for your pet including foods that are best and most appropriate for them. This will help you adjust to dog ownership a lot faster.