Enjoy Summer Camp at Home with #CampWarnerBros – Week 1 is Super Hero Week!
This post may contain affiliate links or I may have received the product free in exchange for my honest review. See full disclosure for more information.
This week starts the summer camp season off delightfully and safely at home. Warner Bros. is kicking off their #CampWarnerBros summer camp extravaganza! For the next 8 weeks, we will enjoy many activities and watching some amazing movies to keep us in the camp spirit. Jeffery and I are excited and we know you will be too!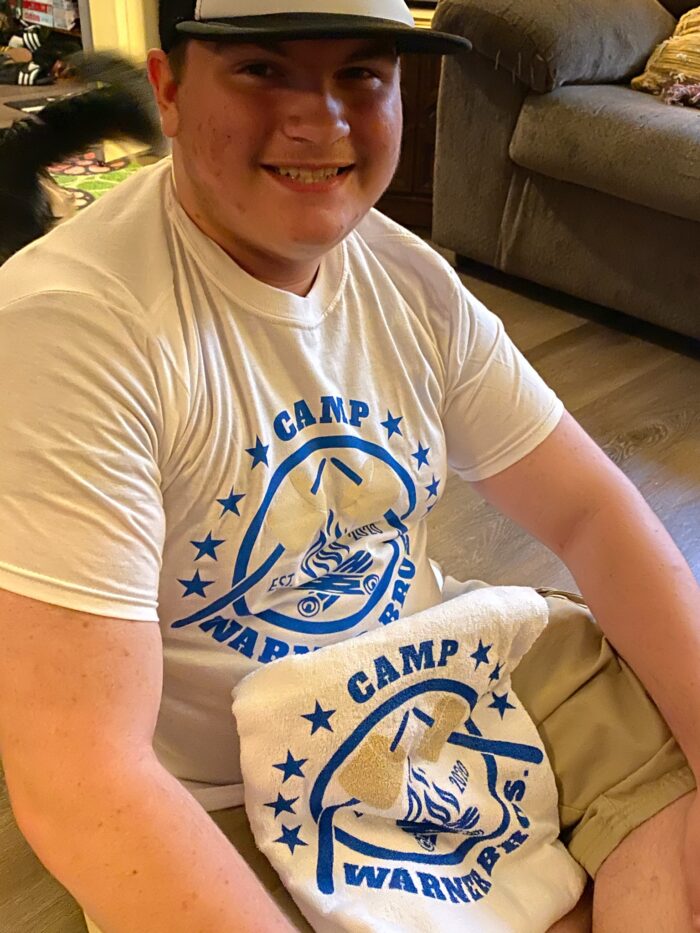 Week 1 starts with Super Hero Week!
To celebrate the release of LEGO® DC: Shazam! Magic and Monsters and provide virtual Super Hero Training to bring out the passion, patience, listening skills, and fun in all of our Super Hero campers, Batman will show you what it takes to be a Super Hero! He will offer training tips with fun games for all of our campers including, "Batman Says," "Super Hero Freeze," "Memory Challenges" and more! Do you think you have what it takes? We know you do!
About LEGO® DC: Shazam! Magic and Monsters:
10-year-old Billy Batson shouts a single word and, with lightning bolts flashing, he transforms into Shazam!, a full-fledged adult Super Hero. It doesn't take long for Superman, Wonder Woman, Batman and the rest of the Justice League to take notice and invite the earnest do-gooder to join the team. But to become a member, Billy must reveal his true identity. While fighting off the evil Mr. Mind and Black Adam, Billy learns that he must trust others – and that nothing creates trust like helping those in need. Join the good fight with this giant-sized LEGO DC adventure!
LEGO® DC: Shazam! Magic and Monsters is now available to own on Digital, Blu-ray & DVD!
Be sure to come back each week for the next 8 weeks and see what exciting adventures, movies and projects we have as part of our #CampWarnerBros extravaganza!