The Best Upgrades for Your Electric Bike
This post may contain affiliate links or I may have received the product free in exchange for my honest review. See full disclosure for more information.
Whether you have a new or older electric bike, you might consider upgrading it to make it better or adding modifications that make it uniquely yours. New riders might not know what upgrades or modifications to make. While looking at the manufacturer's website would be a great way to go, what if you do not have that resource available? Below, we will look at some areas you might want to upgrade or modify to either make the bike look better or for a better riding experience.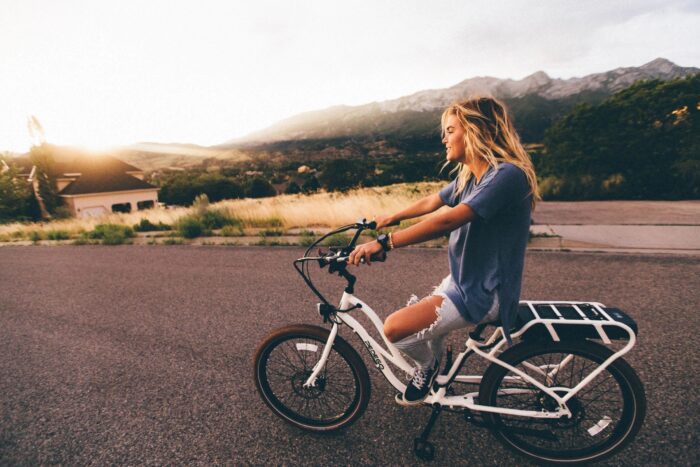 Saddle
Your bike's saddle should be comfortable so you can ride for longer and roomy enough so you can move around while you ride. While everyone's fit will be different, the common factors to consider include waterproofing and breathability. While you want a saddle that keeps you warm while you ride, you also do not want one that holds moisture.
Saddle choices are uniquely personal and depend on our physical attributes (weight, flexibility, bone structure, etc.), the type of bike we own, as well as how long we have been riding. With all these in mind, ensure that you sit on and try different saddles before settling on one to ensure it is perfect for you.
Tires
Manufacturers will usually include tires that are designed for the types of conditions they expect you to ride in. These may be thin tires intended for city use or wider types intended for rougher terrain. Changing your tires can change the riding experience, adding comfort, maneuverability, and even improving your battery life.
Get a New Battery
If you own an older electric bike, it likely came with a lead-acid battery. These batteries are no longer in use as they were replaced by Lithium-based batteries that are lighter, work better with available motors, and last much longer. Also, your older battery might have degraded so much that you might not be getting enough mileage out of it.
When switching to a new battery, consider getting one larger than the one you currently have. This allows you to travel further on your bike, even when road conditions change.
Brakes
Ebikes will usually come with brakes that are tuned for the bike's specific use. Newer brakes can make you a more confident driver, and also help you avoid accidents. New brakes allow you to have finer control on how braking power is applied, come with increased stopping power, and perform better in wet conditions. All of these factors can come in handy if you usually ride in heavy traffic or downhill a lot, instances that require you to brake faster to avoid accidents.
Bike Mirrors
Lots of ebike models do not come with rearview mirrors. This forces the rider to turn their head before making a turn or to assess the state of traffic behind them. This can increase the risk of losing your balance or veering off the road.
Adding bike mirrors allows you to comfortably see behind you, thereby eliminating the risks associated with not having the mirrors available.
Comfort Items
The other items you can replace or upgrade on your electric bike are known as comfort items. These are not usually added for safety or performance, but for your comfort. Changing your grips, for example, can reduce the strain that comes with riding or long periods. Newer aluminum pedals can give you better traction and they also withstand crashes better.
Dropper seat posts allow the rider to adjust their seat's height. They are a great addition for those who enjoy off-road riding, especially when tackling steep descents. A lowered seat can also make it easier to transport the bike, getting on and off or for others to see ahead of you when stopped at a traffic light.
Consider Bike Insurance
The one downside of modifying and upgrading your electric bike is that it becomes a magnet for thieves. The risk of theft increases as the perceived value of your electric bike increases. These modifications and upgrades can be costly and, combined with the initial cost of the electric bike, a huge blow for you if your bike ever gets stolen.
A great way to protect your investment is to get insurance for bike theft. Bike insurance pays out the value of the bike in cases of theft, so you are not at a loss if it happens to you. When getting insurance for bike theft, go with reputable companies like Velosurance who will insure your electric bike for the full amount it is worth. Velosurance also provides bike insurance coverage for accidental damage, loss, or damage in transit, and roadside assistance if you ever need it.
Your electric bike might have come from the shop adjusted the way the manufacturer thinks you will use it. However, you may want to make the bike look better, be safer, or perform better. For these cases, the above upgrades and modifications can help your ebike look and feel uniquely yours.