Use Your Silly Sea Fingers to Stack the Cups with Stacktopus
This post may contain affiliate links or I may have received the product free in exchange for my honest review. See full disclosure for more information.
Right now all of us are out of school, working from home and looking for things to do while we are stuck inside. Kids and families love to play games to pass the time. This great and silly game will be giving you lots of fun and crush the boredom of being home. PlayMonster is Big on Fun!
Stacktopus may seem easy…but when you're wearing octopus arms on your fingers, it becomes silly competitive fun! To play, players must race to stack colored cups to match the designs on the colorful cards—but there's a twist! Each player must wear three silly sea fingers and use only those fingers to grasp, hold and maneuver the cups! CAUTION: It gets silly and really funny!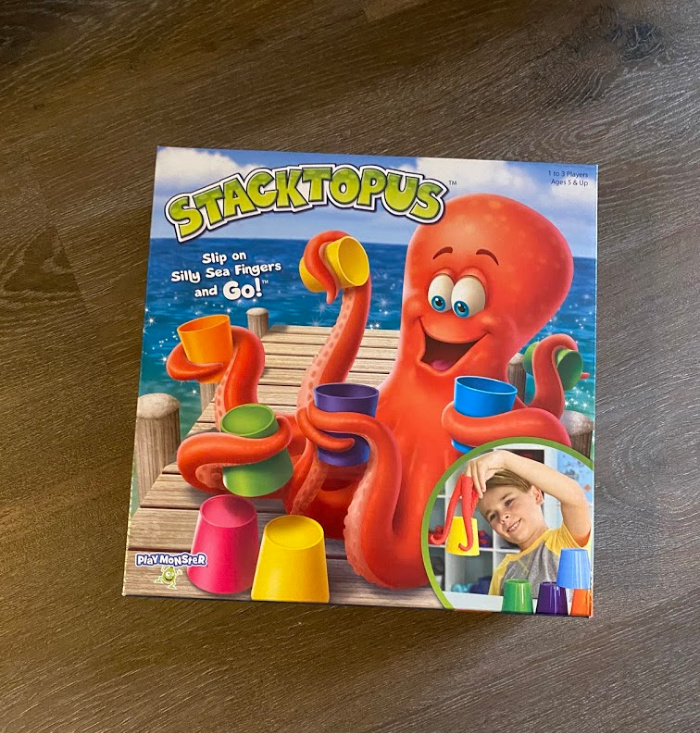 About PlayMonster:
PlayMonster started life as Patch Products in 1985, founded by brothers Fran and Bryce Patch. Children's puzzles were our specialty, but we quickly grew to add games and toys.
Throughout the years, we acquired other companies and expanded our product line to offer lots of different products for children and adults!
In 2014, the company changed ownership, which gave us greater opportunity to grow! Our continued growth led to the big name change and re-branding of the company in 2016 to better reflect our playful culture and belief in the power of play! At PlayMonster, we're proud of our history and excited about our future!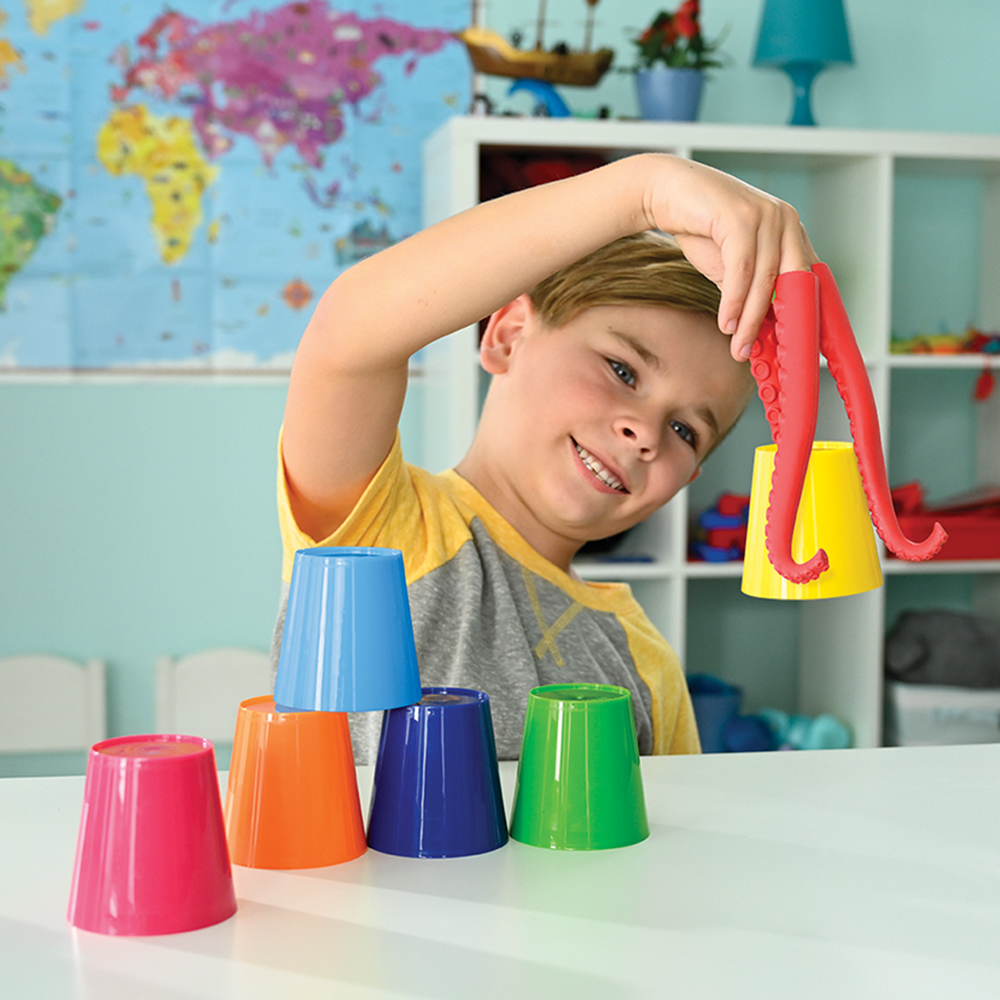 Slip on the silly sea fingers to become a stacking octopus…a Stacktopus!™ Stacking these cups should be easy, but when you're wearing octopus arms on your fingers, it becomes silly, competitive fun! Race to match your stack of cups to the card shown to win! It's great fun for kids, but also for families—wearing the silly sea fingers levels the playing field for kids and adults! For 2 to 3 Players.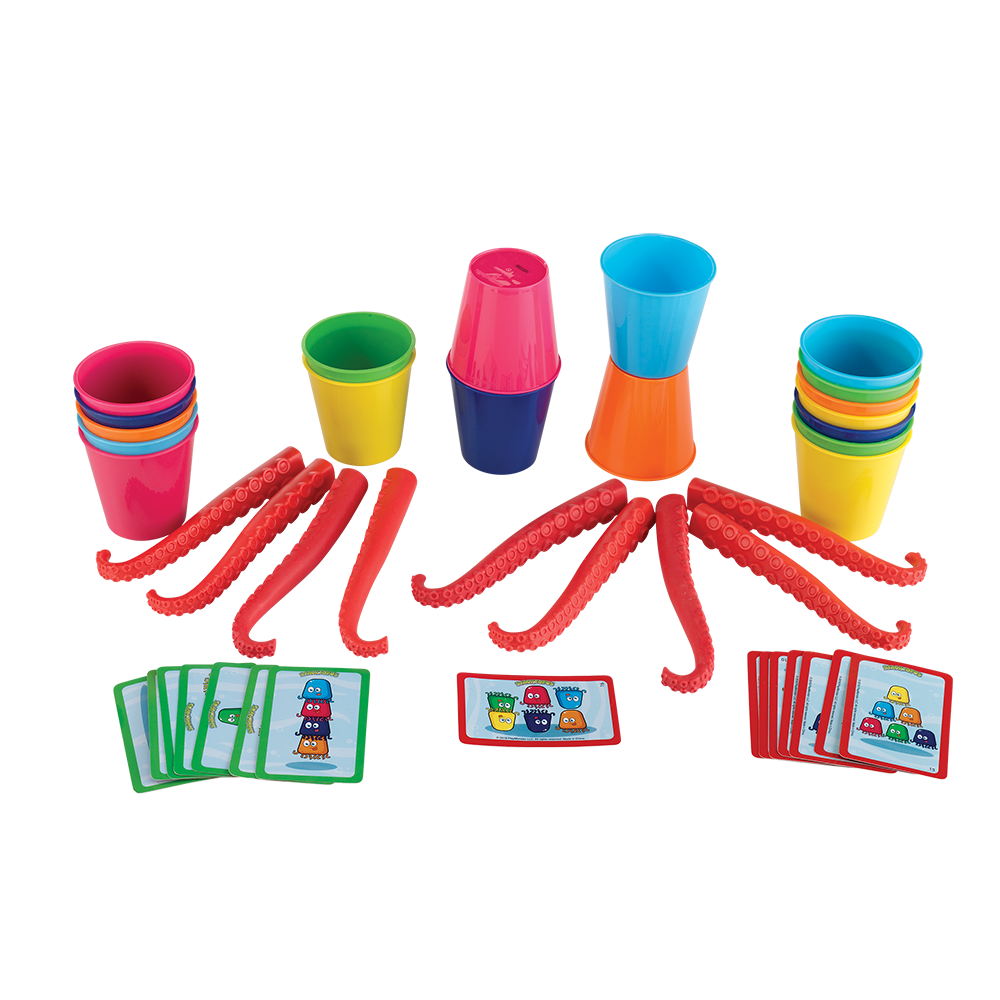 Did you know that Stacktopus was featured on Live With Kelly and Ryan? They absolutely LOVED the game and we think you will too! Click here to watch Kelly play with the silly sea fingers back stage- she really enjoyed this game!
You can purchase Stacktopus on PlayMonster's website, Amazon, or any toy retailer.
Stay socially connected with PlayMonster for their latest products: