The Challenges of Creating an Effective Medical Smartphone Application
This post may contain affiliate links or I may have received the product free in exchange for my honest review. See full disclosure for more information.
Smartphone applications are changing the way in which healthcare is being delivered. With most Americans owning a smartphone, this rising trend toward home healthcare monitoring using smartphones makes perfect sense for everyone involved. After all, smartphone apps not only streamline and improve the process for both patients and medical professionals, but they also reduce costs, improve convenience and enhance the user experience and patient-clinician communications.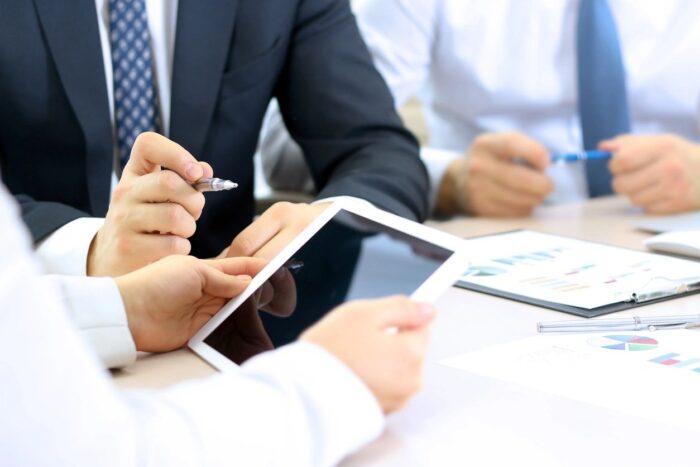 However, companies face many challenges when trying to create a useful healthcare application. For example, developers are dealing with enormous variances in terms of both device and app usage, and between the operating systems and capabilities of mobile devices themselves.
Plus, users' demographics such as age and levels of technology sophistication also need to be considered; for example, the ageing population may prefer less 'high-tech' devices, favoring ease of use and functionality. With that in mind, apps also have to be very intuitive and simple to use by everyone, no matter their educational level, age or health issue.
Companies developing healthcare apps therefore need to have a clear and effective strategy to create smartphone applications that will provide true value and succeed within the healthcare industry. Having that strategy in place–based on sound market research–will aid any healthcare app developer to avoid costly and damaging mistakes.
In this article, we'll take a look at some of these challenges in developing healthcare apps for smartphones–with a focus on how having a strategy in place can help.
Smartphones and Operating Systems are Diverse
Before even thinking of developing a healthcare app, are you familiar with the different types of smartphones and operating systems–the OS–that your target audience will use to connect with the app? Every mobile device is different, and even things like the screen size and resolution need to be considered.
After all, no mobile device user wants to open up their browser and see a miniature desktop experience. For this reason, it's essential to keep the variation of smartphones and operating systems in mind, creating different versions of the app accordingly.
Once again, this only emphasizes the importance of having a clear strategy for mobile devices, referring to data that clearly informs you about healthcare app users and the intricacies of their devices.
You will develop your app knowing precisely on which devices it will be accessed–avoiding costly errors and eliminating frustrating user experiences (and the dreaded low-scoring user review). It is way better to offer a message detailing the limitations of an app than to let users find out for themselves, the hard way.
Demographics Really Matter
According to recent studies, more than 90% of Americans own a cellphone.
Within this number, 80% own a smartphone along with one or more other mobile devices. At the same time, it's not enough to know these kinds of statistics and a much deeper dive is needed to understand the importance of demographics.
For instance, aside from medical professionals, further studies show that most users of healthcare apps–patients, in other words–are often at the younger end of the age scale. In other words, these individuals are much more open or accustomed to digital change and to the use of mobile apps and devices in general.
Bear this in mind when thinking of developing an app targeted at a health problem suffered predominantly by the ageing population. Here, incisive and broad market research is imperative to accurately forecast how many people will buy and use the app.
Of course, if the app is good enough, older buyers will still come–but it will be something of an uphill struggle if your app market is too restricted in this or any other demographic way.
Development costs may end up taking years to recoup, by which time your app is going to be obsolete unless you just keep on borrowing and investing more. Smart healthcare app developers are always thinking about the size of their market and about how to meet real needs–set out in an identified strategy, right up front–rather than starting with what seems to be a 'great idea'.
Smartphones and Operating Systems are Evolving
As you know, smartphones and operating systems have a certain lifespan.
An article in Forbes outlines how most Americans will upgrade their smartphone when it becomes obsolete or damaged, but this same study also suggests more than 40% of Android users will replace a phone every two years, no matter what. Nobody wants to be seen sporting 'one of those old things'.
But what does this mean for healthcare apps and why is it so important?
Well, it means that companies need to pay attention to how quickly users are substituting their smartphone or operating system for something new. After all, these changes have a direct impact on the performance or even the compatibility of every smartphone app on the market. An effective strategy will help with all of this, ensuring you don't develop an app for an operating system or for a set of devices that will soon be obsolete.
Trend-Watching is Pivotal
Launching a healthcare app and seeing it take off must be so satisfying. And knowing you will always have constant sales–since the disease will never go away–gives you a real sense of security.
Well, no, actually.
The trends both within healthcare and technology can whip a developer's success out from under them before they have time to sneeze. For example, think about what happens in dieting and how quickly trends take hold and then disappear; a trend–by default–comes and goes. The same happens in healthcare apps. The interest in monitoring one specific health metric may not remain constant–it very much depends on the new trends in medical research, and the willingness of home users to take ownership of that specific issue by using a smartphone and an app.
The trends in technology are just as important. For example, Bluetooth is expanding every day and recent advancements have seen the popularity of this tech growing within the healthcare sector. In fact, more than four billion Bluetooth devices were shipped last year alone and both Bluetooth Mesh and Bluetooth Core have enabled the creation of immense device networks that can monitor, control and automate just about anything for which there's a market.
Bluetooth is now a mainstay for every smartphone, and global adoption is fully expected when it comes to key "internet of things" devices. With this in mind, any strategy for the creation of a smartphone app in healthcare is likely to consider Bluetooth 5.0 for a 'connected devices' solution.
BYOD (Bring Your Own Device) Policies
Mobile devices are now commonly used within the healthcare setting, to the point where doctors and nurses–and, increasingly, patients too–are encouraged to BYOD (Bring Your Own Device).
More specifically, this means that doctors and nurses are using smartphones to check emails, schedule appointments and check patients' results. While every medical facility will have a different BYOD strategy, a recent Spok survey showed that most clinicians were already being encouraged to bring their own devices to work.
That being said, over 60% of doctors also admitted to using these devices whether they were invited to do so or not.
And since healthcare establishments are so geared up to receive data directly from smartphones, there's surely going to be a move to see patients uploading their own data to their specialists or bringing their smartphone data logs to appointments.
In short, the trend is clear and BYOD policies are sure to become more and more common within healthcare, so app developers need to be targeting a wide spectrum of devices and OS specifically to meet the needs of everyone who may use them. Having an effective strategy in place will ensure the BYOD policy is given just consideration within every app.
Privacy and Security
There are certainly issues surrounding the use of apps in healthcare, and these need to be taken seriously.
For instance, employees who are encouraged to use their own mobile devices must abide by strict policies that protect critical data. Similarly, a secure mobile device management tool should be installed on every device that retrieves or stores confidential patient data–or even healthcare providers' data. With data breaches constantly in the press and international media, and with smartphones being so easy to put down and lose, there is obvious scope for a data disaster.
And exactly the same applies when the patient holds their own data on their device.
Security and privacy controls would ideally be an integrated product element within any healthcare app that's capable of holding onto sensitive data. Concerns around privacy or security need to be considered and this is a threat to the continued expansion of any smartphone app into the confidentiality driven areas of healthcare.
It goes without saying–but we're saying it anyway–that any strategy to aid the development of healthcare apps will examine the data protection angle–and will be based on a lot of experience, so you don't need to repeat all that hard work.
Compliance, Testing and Efficacy
Last, but by no means least, any app developed for the monitoring of an aspect of health needs to be tested before it goes on sale, and this is an extremely difficult and arduous phase for any healthcare app developer. But it's mandatory, not only to win the confidence of patients–who are, after all, consumers–but also to meet regulatory requirements.
The question now is, how to find sufficient people fitting certain precise demographics, who all suffer from a certain condition–and who are sufficiently tech-friendly, reliable, consistent and data-savvy to take part in market testing?
This is an extremely costly phase of research and development, too, so it has to bring results. And those results must be consistent and able to prove the efficacy of the app when paired with each device and OS type. There is no future for even the best app in the world if it fails at market testing and cannot be revised into an app version that everyone can use–not just once, but something they can use every time, for thousands of home tests.
Of course, consistency, testing and compliance issues will also be a core feature of a strategy that can help you develop key apps for the healthcare sector.
Final Thoughts
As with everything in life, a clear plan will provide any new healthcare app concept with the best chances of success. What's more, this plan will preempt potential pitfalls or mistakes, while taking factors into account that will directly affect the success or failure of the app.
It's true there are many challenges that these companies face, but following–and remaining allied to–a strong strategy is always the key to staying ahead of the curve according to this whitepaper by Orthogonal.
This way, you can create a smartphone application that will pass all developmental tests and come to positively impact the healthcare industry–and, importantly, considerably aid the user.