The Growing Popularity Of Casino Birthday Parties
This post may contain affiliate links or I may have received the product free in exchange for my honest review. See full disclosure for more information.
The Growing Popularity Of Casino Birthday Parties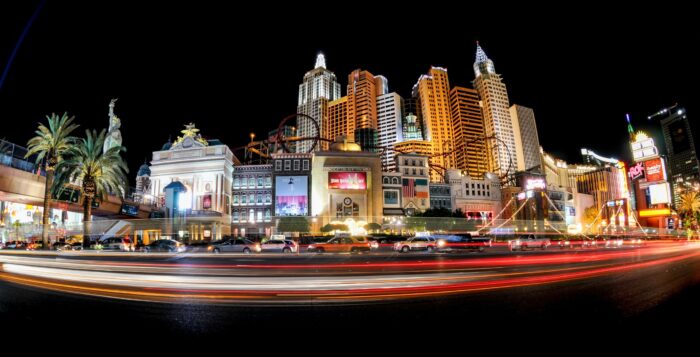 Whether you are a high rolling gambling enthusiast or just enjoy a casual flutter, there really is no better place than a casino to spend your special day. The thrill, sophistication, and excitement of the casino make it the ideal place to host a birthday bash! Check out this article for a guide to the best casinos for a birthday party.
Casinos, A Great Place To Celebrate
Ever since casinos were first invented in 17th century Venice they have been a luxurious environment where customers can relax and enjoy a wild evening. The opulent atmosphere inside a casino makes it the best place to enjoy a landmark event like a birthday party. It is a great place for groups to come together, let their hair loose, and hope lady luck smiles down.
Casino birthday parties are rising in popularity and it is easy to see why, having your party at a casino ensures it will be a rip-roaring, momentous, and potentially profitable evening.
Many casinos will offer a variety of party packages where pre-booked groups will often benefit from VIP treatment such as unlimited alcohol, show-stopping entertainment, and luxury booths. Casino hosts will be sure to go out of their way to make you and your guests feel special and ensure you have the evening of your dreams. Alongside free drinks, many casinos will often provide premium dinner options and birthday cakes, if you're lucky they may even give a free bet to the birthday celebrator!
This means when you plan a casino birthday party, the casino host organizes everything for you, and you can relax knowing everything is covered.
Of course, there are local casinos across the country that offer party packages, but if you are feeling flush or it's a milestone birthday you can go all out and travel for your casino party. You and your best friends can enjoy a hedonistic weekend staying in fabulous casino cities across the globe from the Americas to Europe or even Asia. Of course, traveling for your party is sure to be a more expensive option but it is a great way of bringing friends together, making memories, and enjoying some of the best casinos the globe has to offer! You never know, win big and the party could pay for itself…
The Best Casino Cities To Visit
If you do decide to go all out and travel for a premium party there are several standout cities every gambling fanatic simply has to visit. Each of these cities have a great selection of casinos that will offer VIP birthday bundles.
Las Vegas, Nevada, USA
Of course, Las Vegas is at the top of our list, and any casino lover simply must visit at least once. It is the most wonderful setting for momentous life events whether that be a birthday party, stag-do, or even a wedding! Offering more casinos than you can imagine, the most luxurious hotels and a fabulous atmosphere, for a weekend to remember it has got to be Las Vegas.
Monte Carlo, Monaco
For those happy to splash out, this playground of the rich is the place to head. Built-in 1863 this fantastic building is brimming with sophistication and glamour. Not only can you enjoy an extravagant evening in the casino but thanks to Monaco's fabulous location you and your friends will be able to soak up the beautiful Mediterranean sunshine.
Paradise Island & Nassau, Bahamas
Not only do the Bahamas offer sun-soaked beautiful beaches and extraordinary scenery but they have some of the best casino resorts in the world! Who doesn't want to host their birthday party in paradise? With a great selection of resorts, casinos, and games on offer you are guaranteed to find a party package that makes your birthday party a life event you'll never forget.
Marina Bay, Singapore
Asia has exploded onto the casino scene and now has some of the most exciting, exclusive, and luxurious casinos in the world! Marina Bay Sands is more than just an iconic masterpiece of modern architecture, it hosts the largest atrium casino on the planet! Alongside the casino, you and your friends can make the most of the jaw-dropping rooftop infinity pool as well as a great selection of bars and nightclubs.
Paris, France
Although it may be best known for its fabulous monuments, food, and being the city of romance, Paris has an electric casino scene. The city comes alive at night and has a fantastic range of casinos for you to spend your birthday at. Whether your game is roulette, poker, or baccarat the city of light with surely make your birthday party the event of the year.