The Top 15 Most Profitable Building Materials to Ship from China
This post may contain affiliate links or I may have received the product free in exchange for my honest review. See full disclosure for more information.
Most construction firms across the world find importing building materials from china cheap and convenient. The wholesale building materials are shipped at low prices, with many industries taking advantage of the deals.
China is a flourishing manufacturing powerhouse, which has been seen to expand gradually over the years. Two decades ago, China had manufactured output of shares averaging 2-3 per cent on the global market. Today, almost all international commercial products come from the country.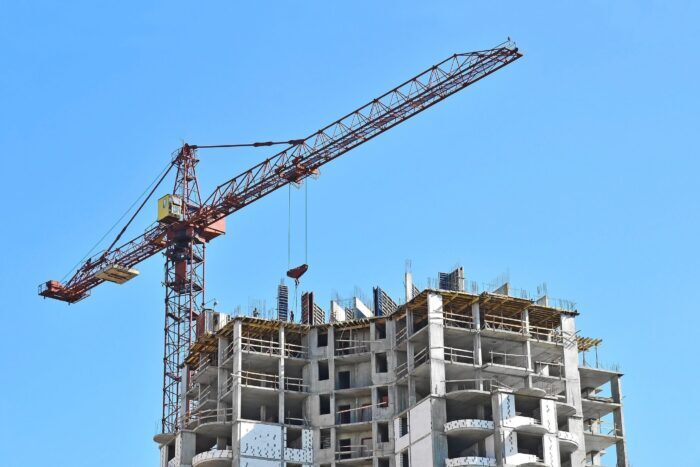 Why China is the Best Source of Building Materials
In the US alone, almost every retailer and wholesaler has established a business relationship with Chinese suppliers. The country is preferred for building materials for four reasons, including:
Low manufacturing costs
Many manufacturers to choose from
Easy to solve communication and distance problems
Improved trade practices and technology
Governments and industries around the world have embraced International Commercial Terms to avoid uncertainties in international shipping transactions.
Building Materials to Import from China
There are two types of building materials industries import from china, including interior and exterior building materials.
Interior Building Materials
1) Patio Doors and Windows
These China imports are excellent for home or commercial building renovations. The wholesale price makes a difference in savings without sacrificing the quality of an industrial or home space.
The pre-made doors are constructed from vinyl, fibreglass and wood, and come in different qualities and styles. Fibreglass mahogany front door units are accompanied by an MSystem with a Base Prehung System. The doors are maintenance-free and do not split or warp.
Patio doors are engineered with Hydroshield Technology, with 100 per cent waterproof composite resistant to warping, rusting and rotting.
2) Sanitary Equipment
The commercial and hospitality construction industries are booming across the world. With that, China's manufacturers have established the country as the central hub for sanitary and bathroom ware. From bathroom units, shower, sinks, bathroom mirrors, partitions, whirlpools, vanities, toilets, fittings and hardware, everything can be shipped at a fair price.
3) Acoustical Ceiling
Acoustic ceilings from China are designed to offer quality standards of sound control for the interior. They are available in different styles, colours and textures. The HG-Grid supplies are built with high humidity to counter space effects. They come with highly durable PVC and can conjoin ceiling tiles into a ceiling grid system.
4) Kitchen Interior
China offers assorted designs, materials and colours. The most highly regarded items for importing include:
Drop-in Stainless-Steel Kitchen Sink
Cabinets
Countertops
Faucet
The line of products ready for shipment offers a mix of functionality, style and innovation for the modern commercial and home setting.
5) Flooring
China's floor products are preferred for their functional and aesthetic properties. They come with engineered ceramic tile flooring, hardwood flooring, VCT, laminate flooring, carpet tiles, luxury vinyl plank, broadloom carpet, linoleum, combimix, sheet vinyl plank and porcelain. The most imported type of flooring includes:
Ceramic floor tiles
Laminate flooring
Marble floor tile
Mosaic floor tile
Porcelain floor tile
Solid hardwood flooring
Vinyl flooring
6) Wall Panels
China's wall panels are built with high-quality and safety and are among the most affordable. These come in different colours, sizes and materials. The materials are built with special features, including moisture resistance gypsum board, impact resistance boards, shaft wall liners, acoustic wall panels, tile backers' boards and fibreglass matted gypsum boards.
Exterior Construction Materials
For the exterior building materials, here is a list of the most profitable, and what has been featured as the best seller.
Deck and Railing
These are made from railing materials and are ready for installation. They include the following:
7) Composite Decking Board
Compared to wood, composite decking has many benefits. Plastic composite decking is resistant to weather damage, pest infestation, warping and rotting.
8) Metal deck railing
This is a wholesale building material that offers strength, low maintenance and durability. Most contractors order the EZ fence railing and plastic composite decking, which are considered perfect for the outdoor space.
9) PVC Deck
This system allows for easy installation and can be fitted at any angle. It is known to have high quality and safety standards.
10) EIFS and Stucco
EIFS and Stucco materials from china are known to be of the highest quality, having met all international building standards and compliance testing.
11) Stucco Coat
This is a high-quality Stucco Base that is designed with lime, propriety additives, fibre and other materials that boost its commercial standards.
12) EIFS Stucco Mesh
This is one of the best interior and exterior reinforcement structures which is employed for cement, marble, stucco, plastic, and asphalt materials. It is resistant to decay, and its properties are flexible and of high strength. It is considered the world's leader in coating, restoration and cladding. It has excellent chemical stability, is fire resistant, high tensile and is non-adhesive.
13) Steel Frame
Steel frames create structurally sound buildings. It offers cost efficiency and erection speed for both residential and commercial settings. In terms of speed, quality, durability and logistic costs, steel frame constructions offer more advantages over conventional structures. Gb, ASTM and aisi among other steel frame options, are available.
14) Paint
If you are looking for top quality paint at a fair price, China should be your first stop. The certified paint manufacturers are highly rated for producing low VOC paint and water-based furniture.
15) Lumber
China has become the top importer of lumber products across the world. Chinese treated softwood lumber market is the best stop for most dealers. Here, you can find processed forest products and raw materials.
China has transformed the international market into an open system, making it possible and easy to meet the demands of clients. On the global economy, the country has indisputably made an impact, given that almost all products, including building materials, can be obtained at reasonable prices.
In construction and technology, China is currently the principal supplier. If you are thinking of shipping your building supplies from China, you will be open to limitless possibilities. It means getting the best price range, delivery options and quality products.