The Toys Retailers Believe Are on Every Kid's Wish List This Year
This post may contain affiliate links or I may have received the product free in exchange for my honest review. See full disclosure for more information.
The Christmas period is definitely the busiest time of year in retail, and this is even more the case when products aimed at children are to be considered. Every Christmas brings with it a wave of 'must have' toys for kids, and while in some families traditional toys may have made way for smartphones, tablets and games consoles, tech gifts are not the only things kids want from Santa if the predictions of major toy retailers like Hamley's are anything to go by!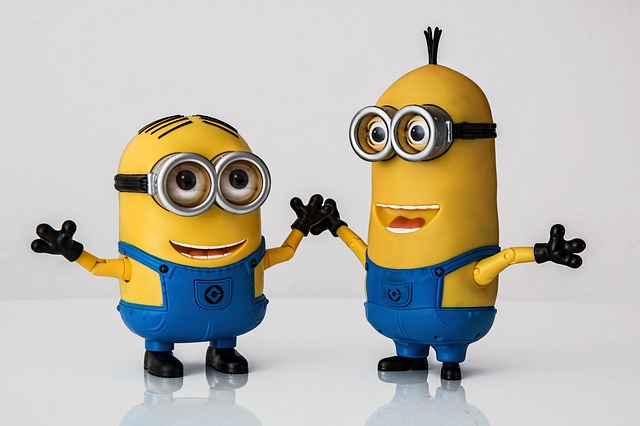 Here, we take a look at some of the toys retailers predict parents will be clamouring to buy for Christmas 2015:
Minions Stuff
Since they were first seen as supporting characters in the movie Despicable Me, those little yellow Minions have been everywhere – to the point where some people are completely sick to death of them! If your child is not in that camp, and has watched this summer's Minions movie 40 times already, then chances are they will want some Minions merchandise from Father Christmas. Retailers predict the licensed Minions toy 'Tumbling Stuart' will be a huge hit, though of course, there are plenty of other Minions themed options if your child already has that.
More Frozen…
Frozen was the big thing with kids last Christmas, but unlike a lot of movie related trends it actually hasn't been replaced by a new fad yet, and looks set to remain a best seller in merchandise terms this year. The 'Skate and Sing Elsa' doll is expected to be a huge seller, but at this point in time there are very few things you can't buy with a character from Frozen on them, so if your child hasn't 'Let It Go' yet, then you'll have plenty of choice.
Stunt Scooters
Stunt scooters are the latest generation of those micro scooters that were everywhere a few years back. They are basically to the micro scooter what the BMX is to a regular bike – chunky, robust, and designed for tricks and jumps rather than just gliding along. This is a good toy if you want your kids to play outdoors and get some fresh air and exercise, even if saying that does make you feel a bit old. Skates.co.uk has a great range you can take a look at.
Real FX
Remote control racing cars have been a big hit at Christmas for generations, but the latest incarnation throws in a high tech twist. The Real FX race car toys which are expected to be huge for Christmas 2015 have artificial intelligence, allowing them to do more than just respond directly to controls.
Of course, the usual brands like LEGO, Barbie and My Little Pony are also expected to perform well, with plenty of new products on the market just in time for the festive season, and we are also seeing the Thunderbirds, Star Wars and Jurassic World franchises returning thanks to recent movies. Whatever your kids are into, it should be easy to find new toys they'll love this year!