The Ultimate Guide to Competitor SEO Analysis
This post may contain affiliate links or I may have received the product free in exchange for my honest review. See full disclosure for more information.
No matter the industry, you'll always face competition. Even the most innovative business will soon find competition creeping around the corner. This may seem like a terrifying prospect, but your competitors can hold the keys to your success if you look at things from a different perspective.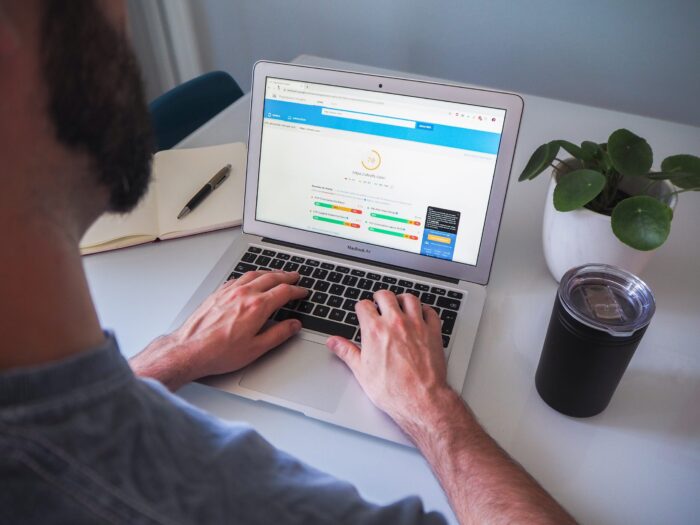 You may have been advised to ignore your competitors and focus on your own business, but this is actually a disservice to you. For business owners, observing your competitors closely can lend insight into things you may have overlooked. Even if you're in the same industry, different business owners run their businesses differently, and if your competitor is more successful than you, then it may have something to say about the effectiveness of their method. This process of comparing and contrasting is known as competitor analysis.
There has never been a time that this tactic has proven more effective than in the digital age. Big corporations are blatantly playing off on each other's digital marketing strategies, from engaging in playful banter over social media to copying viral trends.
These visible interactions are part of a more elaborate dance that happens in the name of search engine optimization (SEO). Competitor SEO analysis focuses specifically on leveraging your competition's SEO strategy so you can overtake them in the search engine rankings. Most businesses even go as far as hiring from the best Akron SEO companies just to get an edge over their competition.
Why is competitor SEO analysis important?
Some companies are still skeptical of SEO, but it's founding principle is quite sound: It was observed that consumers are more likely to click on websites that show up first when they use a search engine. Therefore, to increase organic traffic and revenue, businesses should strive to get their website as high up on the search engine results rankings as possible. This is achieved through various techniques, including but not limited to website optimization, link building, keyword research, and so on.
We've discussed why competitor analysis is important, and we've also discussed why SEO is important. Thus, putting them together means instead of developing an SEO strategy from scratch, you can look towards your competitors and observe what strategy is already working for them. You can then leverage this information to make an even better strategy for your own business.
How to do competitor SEO analysis
There are various ways you can carry out competitor SEO analysis effectively. Here are a few tips and tricks from the best Akron SEO companies.
Find your competitors
It may seem strange to include this as a step, but when it comes to competitor SEO analysis, your competitors aren't just the biggest names in the industry or the businesses offering your same products or services within your city. To know who exactly falls under the category of "competitor" in the world of search rankings, you have to know which websites are consistently holding the top spots in major keywords relating to your company. Doing this is easy enough, thanks to modern SEO analysis tools.
Keyword gap analysis
Keywords are the lifeblood of search engines. It's where a user's journey with a search engine begins. They type specific keywords on a search bar, and the algorithm pulls up websites most relevant to the keyword at hand.
Keyword gap analysis is a technique that allows you to cover any keywords that your competitors are beating you in. Once again, through SEO analysis tools, you can see what specific keywords you and another domain are competing for. Go down the list and check if there are any valuable keywords you can improve on. Remember that it's not necessary to target every underperforming keyword. What you want are high-traffic keywords. No use putting effort into a keyword that has a search volume of a hundred per day.
Knowing the keywords you need to focus on helps you prioritize what content you should be putting out. If your competitor is ranking higher than you on a high-volume keyword, populate your site with content centralized on that keyword.
Content analysis
Content is important to a website. It's basically what your consumers go to your website to consume. By consistently creating high-quality content, you increase the chances of a visitor staying for more and coming back in the future to see what else you have in store.
One of the keys to good content creation is through competitor content analysis. Keyword gap analysis narrows down the topics your content needs to cover. Content analysis identifies the ideal content format.
If you notice that your competitors are gaining more success with videos than with blogs, focus on generating more video content. Study what makes their videos appealing to consumers and brainstorm on how you can improve that. Use anything you can to make your output an improved version of your competitor's offers while still being unique.
Link gap analysis
Links are important to help search engines identify which websites are getting attention from other websites. These websites tell their audience, "Hey, check out this other site," and search engines see this as a good sign because they are under the impression that sites won't lead their viewers to external websites unless they're reputable and high-quality.
Link gap analysis is done by checking which sites your competitors have links in, but you don't. Like keyword gap analysis, you only need to keep your eye on websites that direct relevant traffic to your site. If you're a clothing brand, focus on fashion and lifestyle blogs since the people coming from these websites will be more likely to patronize your business.
All these tips should be enough to get you started on competitor SEO analysis, but if you're still finding trouble, working with the best Akron SEO companies is a good way to guarantee you're always on the right track. Experts can offer remarkable insight on how you can incorporate a competitor's strategy into your own. Additionally, they can even give you a ready-made strategy that's already been tried-and-tested, with only a few minor tweaks needed to be a perfect fit for your business.