The Unofficial Hogwarts Cookbook For Kids
This post may contain affiliate links or I may have received the product free in exchange for my honest review. See full disclosure for more information.
The Unofficial Hogwarts Cookbook for Kids is the perfect primer to get the young chefs-in-training active in the kitchen
with their parents. As a family, you'll have fun learning cooking terms and kitchen skills with recipes that range in complexity so
that all kid chefs and their potions masters (or parents) can whip up something amazing.
My family loves Harry Potter, and this cookbook is a really fun and neat book to cook some interesting recipes. This would make a great gift for the Harry Potter fan in your life.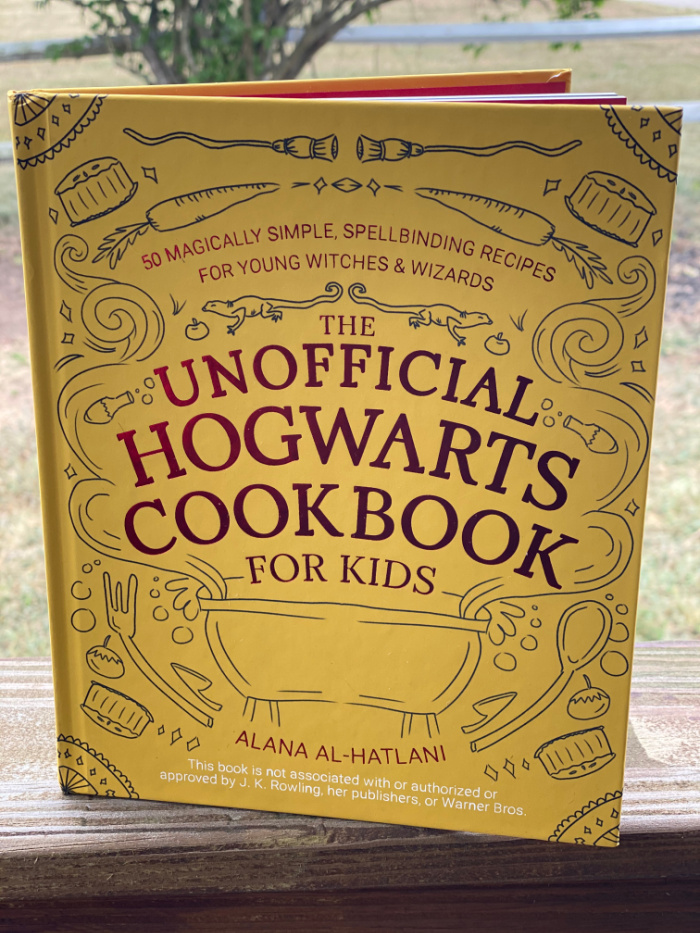 About the Author:
Alana Al-Hatlani is a baker by morning and food writer by night. Her writing has appeared in Saveur, Eater,

the Seattle Times, the Seattle Weekly, and the Independent. She is a cake-stand collector, a very compet-
itive bowler, and Great British Bake-Off zealot. She started baking as soon as she could reach the counter

with a step stool and hasn't left the kitchen since. Alana holds a BA in journalism from New York University
and a pastry degree from the Seattle Culinary Academy. To see more of her baking or writing, visit https://www.alanaalhatlani.com
About Ulysses Press:
Named one of Publishers Weekly's "fastest-growing small publishers," Ulysses Press is reinventing the relationship between reader, author, and publisher. Beyond market-driven, Ulysses Press focuses on highly targeted niche groups that aren't being offered the books they want by the big, corporate-owned publishing houses.

As pop culture changes at the speed of the internet, books have a powerful role to play in the interconnected world. Above all other media, books offer readers a trusted source for information and a vital escape from our highly connected, digital world.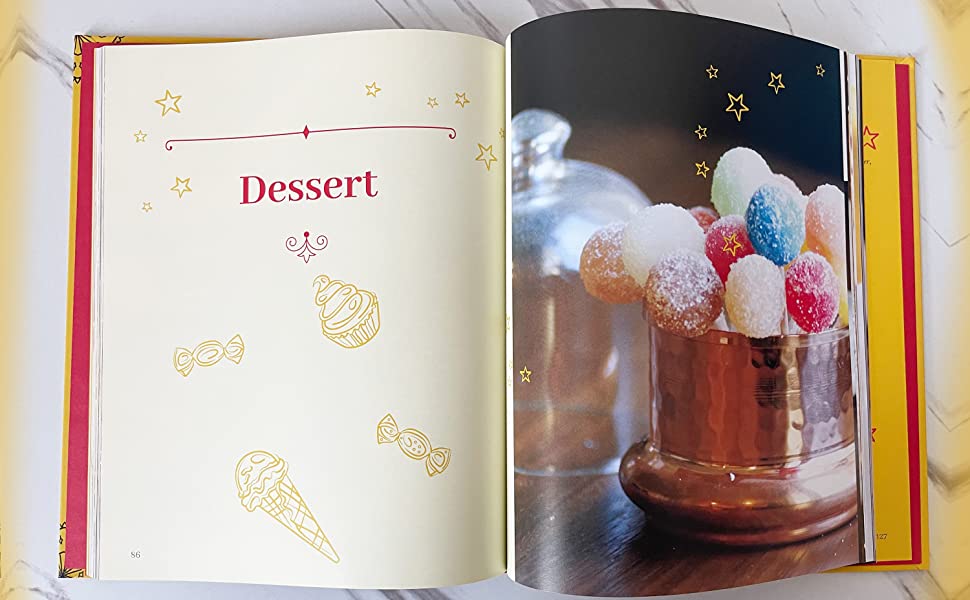 Acid Lollipops
Inspired by the candy sold in the village by the castle, these pops
can be as sour as you'd like, thanks to the citric acid. Just be sure
you don't burn a hole through your tongue like our redhead best
friend did!
Yield
12
Prep time
10 minutes, plus 30
minutes to dry
12 lollipops, any shape or flavor
½ cup light corn syrup or honey
1 tablespoon citric acid
4 tablespoons granulated sugar
empty egg carton
1. Start by unwrapping all the lollipops. Use the stick of the lollipops
to poke holes in the bottom of an empty egg carton; this will be your
drying rack.
2. In a small bowl, place the corn syrup or honey.
3. In another small bowl, stir together the citric acid and sugar.
4. Dip a lollipop into the corn syrup or honey, tapping off any excess
to leave a thin coat.
5. Next, dip the lollipop into the sugar mixture to coat.
6. Place the lollipop into one of the holes in the inverted egg carton, to
dry.
7. Repeat steps 4 to 6 with the rest of the lollipops.
8. Allow the acid pops to dry for 30 minutes, and they are ready to eat.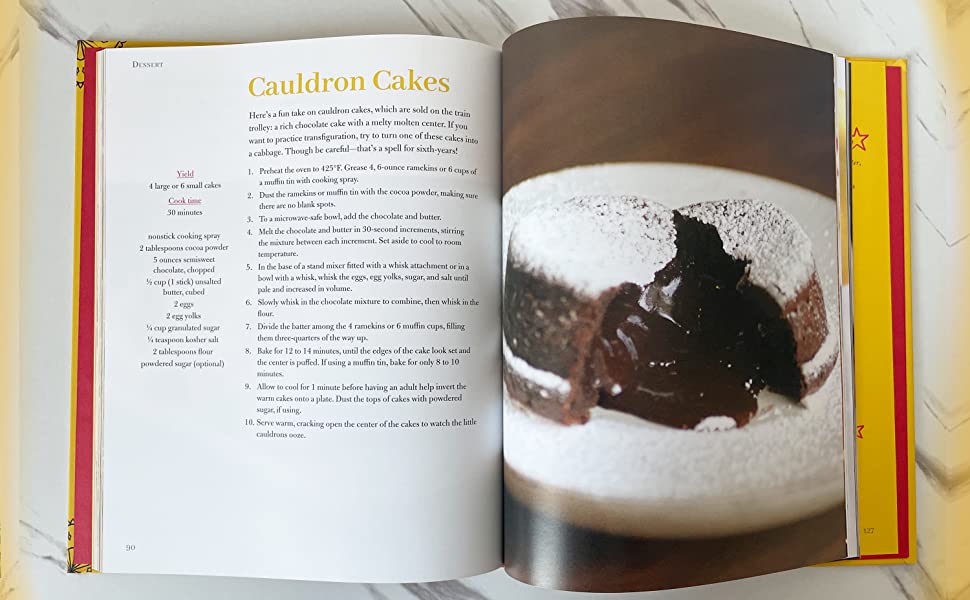 Make magic in the kitchen with easy, friendly recipes designed for kid chefs and inspired by the Harry Potter series!
Calling all Potterheads! It's time to whip up something spellbinding in the kitchen. With 50 easy-to-follow, low-mess recipes, you and your kids will learn to cook all of the best wizarding world favorites. From breakfast all the way to dessert, this book makes any meal or snack extra special, with recipes like:
Pumpkin Pasties
Cauldron Cakes
Muggle-Style Pizza
Chocolate Frogs
Great Hall Sandwiches
And many more!
You can purchase The Unofficial Hogwarts Cookbook for Kids on Amazon and Ulysses Press Website.
Stay socially connected with Ulysses Press: