Things That You Don't Normally Hear About Coffee Grinders
This post may contain affiliate links or I may have received the product free in exchange for my honest review. See full disclosure for more information.
When buying coffee grinders, you are usually provided with a manual to guide you. Then you already have some information about the best coffee grinder machine you already know even when you've never owed one. However, there are other things the manufacturer or seller of these products won't tell you. This article contains all those information your seller will or any other person will never tell you about coffee grinders.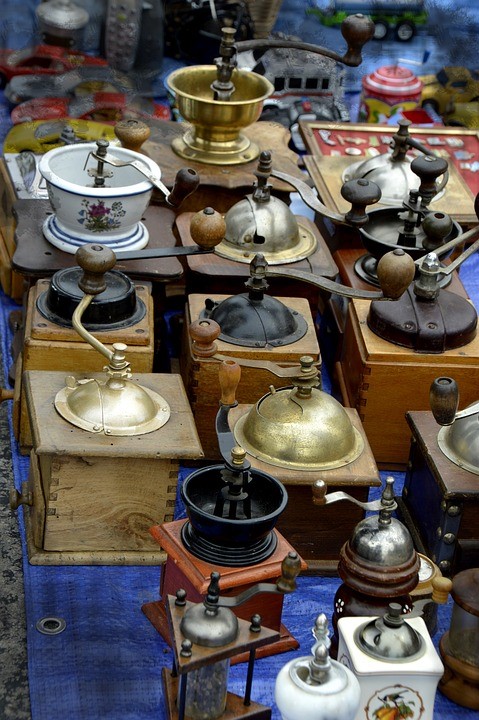 Grinders Subject Coffee to Heat
In Grounding coffee, you have to subject it to some heat. Heat is generated in grounding the coffee where the amount of heat produced depends on how evenly ground it will be. The coffee picks the heat, which determines the temperature and the state of the final product. The temperature will affect the quality and consistency of your coffee. With professionalize grinders; they have cooling mechanisms like heat coolant and fans.
However, it is still not effective because most of them don't allow the barista to check the coffee ground temperature.
They Produce Static Charge
The static charge comes about when grounding where you subject the coffee to heat acquiring some electric charge. While you are grounding, you use a container to put the beans; they will react, making the coffee to spill. This will lead to messing the house and having fewer coffee amounts. So when using a grinder, consider the low-speed grinder. To stop the static charge effect, you can measure your beans as standard to make it a single brew. Use the handle of a wet spoon to stir the beans you did measure then grind normally.
Coffee Grinders can Affect Coffee Quality
Coffee before grounding takes a bean-like shape either in a bag or a container. But when you place them in the grinder, the blades change their shape to fine or coarse particles, resulting in an un-uniform combination. When you grind your coffee, it gets exposure, which will affect the aroma and taste, the more you heat coffee, the more you affect it.
The Grind Size
For you to have a desirable size of coffee, you need to have a good coffee machine. Grind size helps you determine how fresh your coffee will be and how you will roast the coffee. You can evaluate the grind size by looking at the burr distance from each other because you usually will find two burrs in a grinder for you to brew coffee. You have to look into the grind's size to choose the equipment to use. Also for you to get a higher soluble extraction, it will depend on the amount of surface area exposed to water.
You Coffee Grinder can Chop Herbs and Nuts
You can use the coffee grinders to chop herbs after drying them. You can do this because the size of the grind comes in different sizes and shapes. To get a good result from your coffee machine, understand that when you use a French press or pour-over, you will get a coarse size grind. Drip or siphon will give you medium size while to get a subtle size use espresso machines.
Most of the time, when you want to use nuts in your cooking, you always need them chopped, but chopping them when you don't have the right machine is never easy. Worry no more because you can have your nuts with a grinder machine in any size you wish to. Cooking doesn't require many nuts so it will save you a lot of time.
Your Coffee Grinder Can be Your Spice Grinder
To grind spices is possible when you have herbs that are seed-like or are in pods. All you need to do is roast them, and after they cool, put them in the grinder and make your homemade spices. It is much possible to do that because grinder machines are made so that they can extract flavor and smell, which is essential in spices. Burr grinders do not make fine ground, and you will have a hard time when you have large herbs and more-so than those with husks. Make sure you clean the grinder well before and after use.
A Coffee Grinder is Also a Miller
Imagine having wheat, but you can't get a miller nearby? You can solve the stress by using the coffee grinder that you only use while having coffee in mind. Be smart enough and grind at the comfort of your house. It is also a cheaper way of getting flour saving your money. It would be best if you were careful with the number of grains you put at ago to prevent jamming.
Coffee Grinder Can Make Breadcrumbs
Have you ever thought of making your breadcrumbs without purchasing the ready-made ones at the stores? Probably you don't have the idea that a coffee grinder can save you from unnecessary trips to the shop. All you need to do is toast bread; divide it into small pieces then grind.
The Different in High and Low-Speed Grinders
Low-speed grinders are good in that they have less static effects if you compare it to high-speed grinder. High speed grinders on the other hand, produce high static effects that can spoil the coffee beans by spillage and making the house dirtier. Low-speed grinders produce less heat and are not noisy when operating. These grinders can be broken into two categories. One is the gear reduction, which helps reduce speed and the other is direct drive that helps control heat and handle the load with ease. You will not easily come across a coffee grinder machine review which will touch on the speed of a grinding machine.
Conclusion
Your seller or grinder manufacturer might not tell you everything about the machine. But it's upon you to find out other uses and features that are not so obvious. Sometimes,various coffee grinders reviews Australia can be a good source of this hidden information.