Timeless Skin Care Anti-Wrinkle Serums
This post may contain affiliate links or I may have received the product free in exchange for my honest review. See full disclosure for more information.
This is a review program with Mums the Word Blogger Network and Timeless Skin Care. All opinions are my own.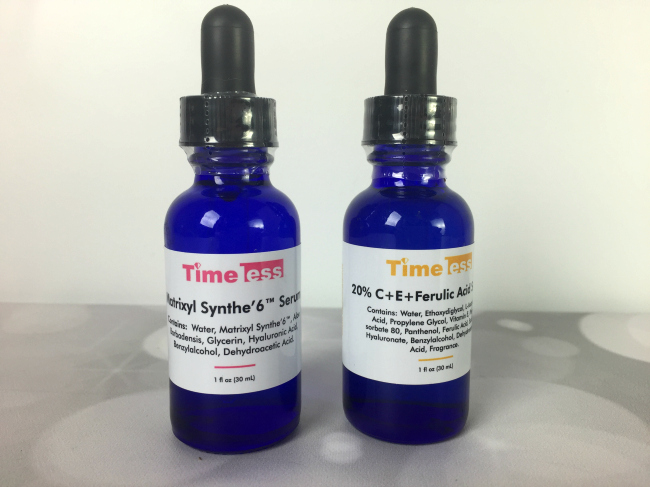 As we grow older, we develop fine lines and wrinkles. We're all gorgeous no matter what, but it is okay to use serums to help with them. I recently got to try out two of Timeless Skin Care's anti-wrinkle serums.

Timeless Skin Care specializes in skin care products, but mainly skin care products for anti-aging, anti-wrinkle, scar treatments, as well as acne products. They pride themselves on being all natural and paraben free, as well as having lower prices but better quality ingredients with less fillers.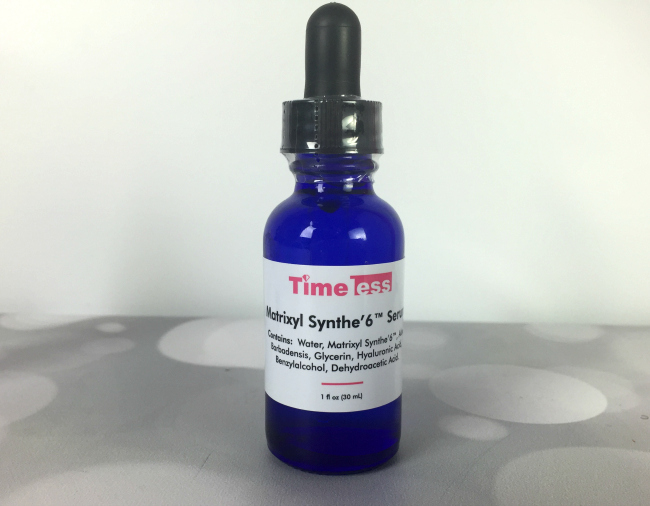 This Matrixyl Synthe'6 Serum from Timeless Skin Care contains a powerful peptide called Matrixyl Synthe'6 that helps to boosts six skin-rebuilding essentials. It helps to even out your skin and smoothe any wrinkles from the inside by rebuilding the skin where needed. This Serum is non-greasy, dries fast and clear, is natural and paraben free, cruelty free, and has more actives but less chemicals.
I use this Matrixyl Synthe'6 Serum by just applying 2 or 3 drops to my clean skin every night.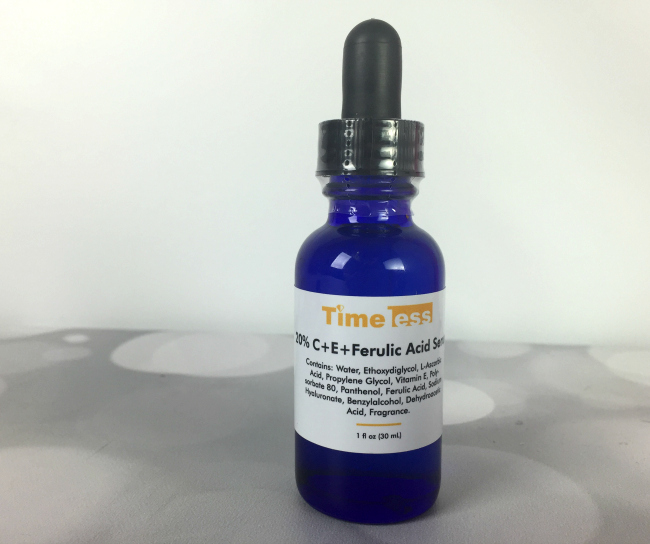 Timeless Skin Care's 20% Vitamin C+ E Ferulic Acid Serum helps to even skin tone and develop collagen thanks to Vitamin C. Thanks to the Vitamin E and Ferulic Acid this serum contains, it extends the life of the product, as well as a 20% concentration of L-ascorbic acid in it for maximum benefit. 20% Vitamin C + E Ferulic Acid Serum is a non-greasy formula, it dries clear and fast, and is made in the United States. It is also natural and free of parabens, contains no color dye and less chemicals, and has no fragrance added.
I have been using it by washing my face as I usually do, and then adding 2 to 3 drops to my fingertips and smoothing it onto my face each morning and night.
I have been using these two serums for about 3 weeks now and have noticed a difference in how my skin looks and feels. My crow's feet around my eyes are definitely not as noticeable, and my skin feels firmer. I definitely recommend these two Timeless Skin Care serums for any wrinkle worries. If your skin needs a boost, these two anti-wrinkle serums from Timeless Skin Care may help you out!
Make sure to visit Timeless Skin Care online:
Website | Blog