Top 5 Topic Ideas For Your Tech Blog
This post may contain affiliate links or I may have received the product free in exchange for my honest review. See full disclosure for more information.
Do you have a tech-related blog, but feel that you have exhausted the list of topics that you can write about?
If so, you may feel discouraged at the idea of writing more posts, especially if you don't yet have the number of readers that you had envisioned yourself having.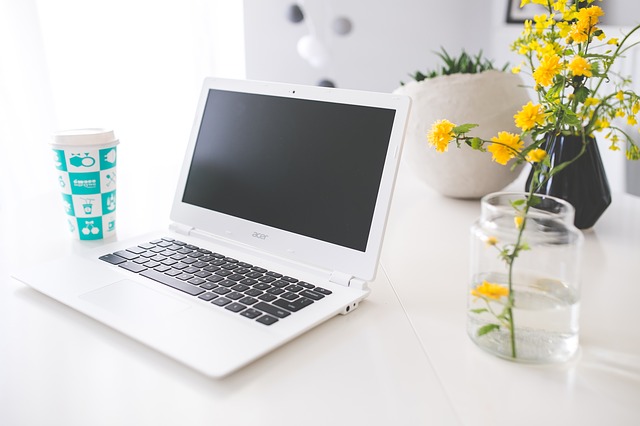 Nonetheless, you should take comfort in knowing that there is really no shortage of tech topics to write about, and to help inspire you, here are the top five topic ideas for your tech blog:
Trends
What trends are happening in the tech industry? Considering the fact that trends are always shifting on a nearly weekly if not daily basis, this is a great way for your blog to remain relevant. You can furthermore give your opinion or perspective on these kinds of trends as well.
In addition, you could expand on writing about trends to write about actual news in the technology sector. There will be many people who will search the web for more information on new or trends that they have heard about, such as on cable TV or social media, and this can be a great chance for you to reach out to those kinds of people.
Tech Firm/Business Compliance
One of the most overlooked tech subjects in general is that of tech businesses, companies, and firms staying in compliance with governmental regulations (such as the new GDPR rules) or with worldwide standards such as the ISO (International Organization for Standardization).
Reciprocity Labs describes the ISO as follows: "Today, the ISO quality assurance standards cover everything from manufacturing to data storage. They provide organizations with strategic tools that keep businesses competitive and productive."
Any entrepreneurs of business start-ups will be doing a lot of online research on how to be in complaint with those kinds of rules and organizations, and you can post a series of articles that discuss the variance compliance rules for different kinds of businesses.
How-To Guides For Tech Products
Most people are not exactly tech savvy, and therefore may struggle with learning how to use various kinds of advanced tech equipment.
A series of basic how-to guides for different pieces of technology available to consumers will be another excellent opportunity to add more content to your blog.
The best type of how-to guide will be a simple step-by-step tutorial, and you can also provide even more value by posting video tutorials to go along with it. Some people are very visual learners, and will appreciate your blog more if they can see a visual demonstration on video rather than reading about it.
Product Reviews
Besides writing how-to guides that discuss how to use different tech products, you can also write simple detailed reviews of those products.
In fact, you could link the how-to guide and review for each product together, so when a person visits one of them, they'll at least be presented with the opportunity to click on the other to learn more.
Just make sure that your reviews are of newly released products, or else your blog may not seem entirely relevant. Even writing about a product that was released as little as one year or six months ago may make your blog seem a little outdated and behind the times.
Future Predictions
Writing about your personal predictions for how tech will be headed and impact the world isn't only fun to write about, it can be fun to read for your audience members as well.
You don't have to get philosophical or political by any means, but you can talk about recent tech products or trends and discuss how those products or trends directly impact the lives of everyday people.
Then, you can expand on that subject by talking about how you think those products or trends will continue to evolve in the upcoming years, and what the positive effects and negative consequences of them could be.
Topic Ideas For Your Tech Blog
It's your tech blog, so you get to write and blog about whatever you want.
Even if you feel that you've written about all that you can while not yet receiving the size of audience that you were wanting, so long as you're truly passionate about what you're doing, you'll always come up with new topics to write about and when your passion shows, your readers will feel that and be back for more.