Tips to Potty Train with New Pampers® Easy Ups™#PampersEasyUps
This post may contain affiliate links or I may have received the product free in exchange for my honest review. See full disclosure for more information.
Any parent knows that potty training can be both challenging and rewarding for you and your child. If you are a parent to multiple children, then you also know that potty training each child is unique and different.
The brand that has consistently delivered for my family is Pampers. Now that Caden is entering the potty training stage, I am excited to start him off right with Pampers Easy-Ups.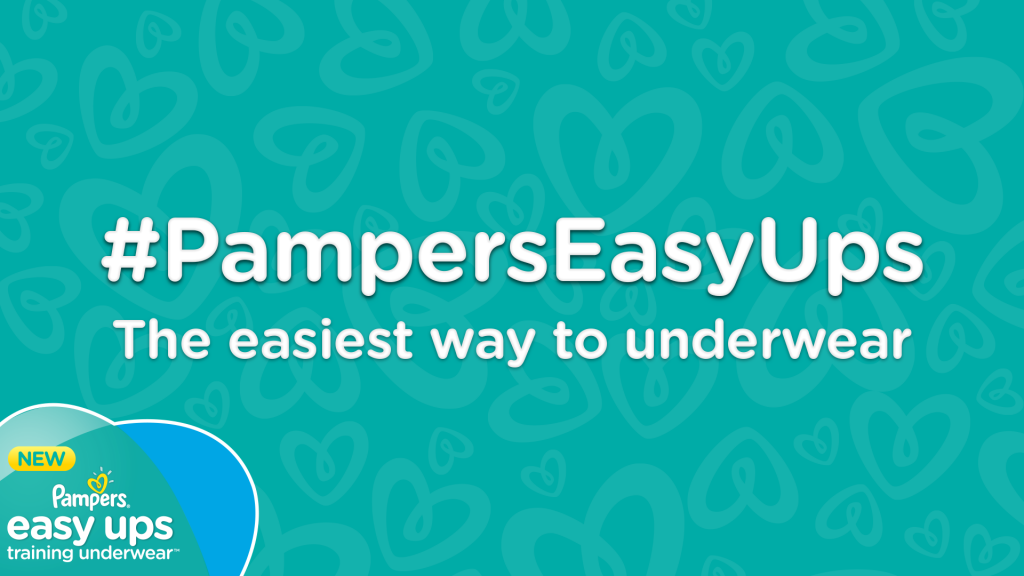 Pampers® Easy Ups™ Training Underwear is the latest, innovative product from Pampers. This new design gives your little ones the feel of underpants, but the protection of a diaper in the event of accidents. It has a complete stretchy band all the way around, giving Caden the feel of underpants.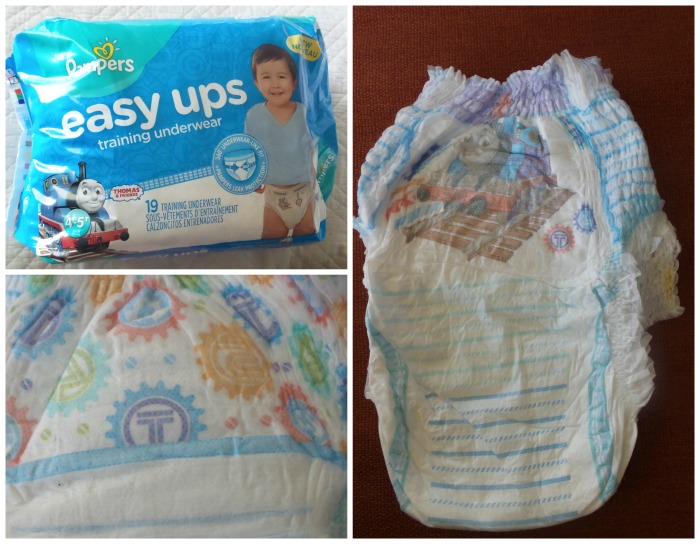 I love that these training pants are super soft and come with Extra Absorb Channels™, which provide great protection against leaks all the time, day or night. The Dual Leak-Guard Barriers™ around the legs help prevent the leaks that can happen when Caden is busy and on the move.
He loves the design with Thomas the Engine on his pants and runs around like a "big kid" in his Pampers Easy Ups. He feels like a big kid, like his older siblings now that we are teaching him to potty in his "big boy" potty chair.
We make it fun and rewarding and do a little dance and sticker each time he goes on his potty. Having these training pants make it easy for him to do it on his own.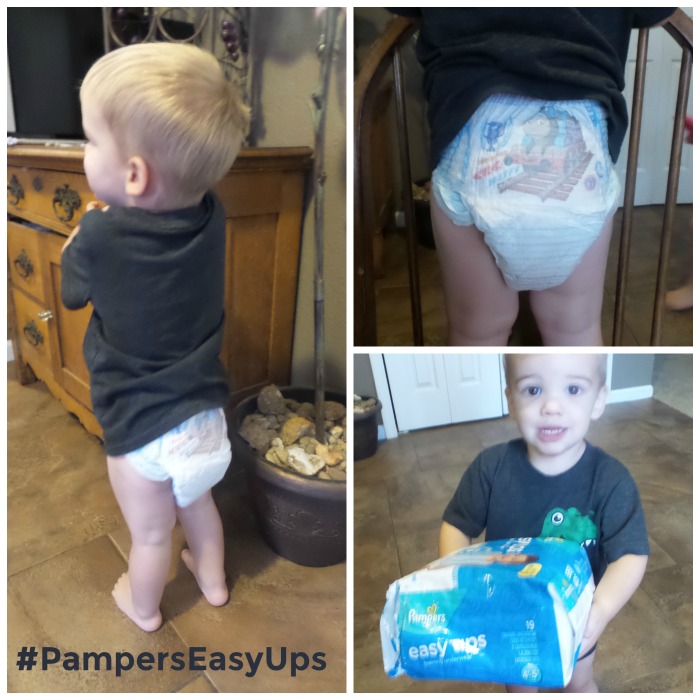 When are in the early stages of potty training with him and feel confident that it will be fun and rewarding, thanks to the new Pampers® Easy Ups™ Training Underwear. What stage of potty training are you in? Here are some fabulous tips for first-timers and veterans of potty training:

With cute designs including Thomas the Engine™ and Dora the Explorer™, they are characters that will appeal to little ones. Soon, they will also have a new Hello Kitty™ design. They are all available in sizes 2T-3T, 3T-4T, and 4T-5T.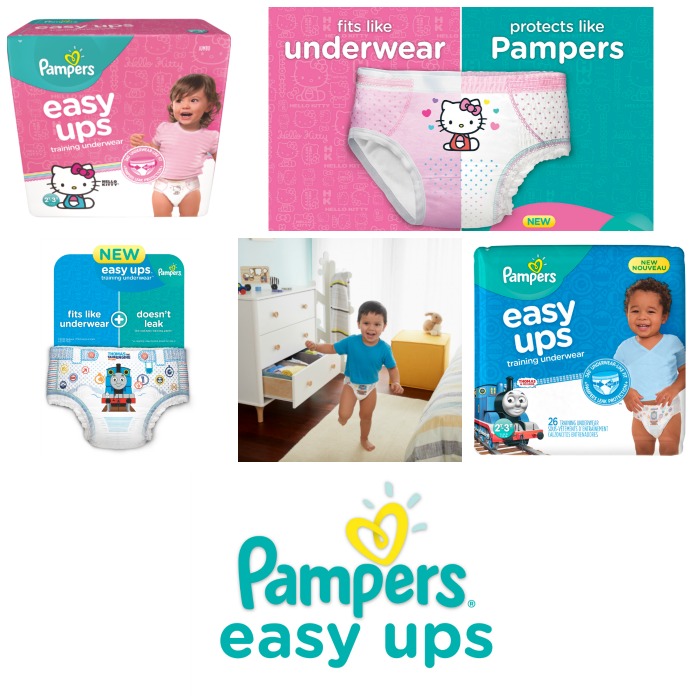 To help you save on Pampers® Easy Ups™ Training Underwear, be sure to download and print off this $2/1 coupon today. Also, if you aren't already a member, join the Pampers Rewards program and earn points on each Pampers product purchase to redeem for fun and exciting rewards.
Be sure to stay fully connected with Pampers for all of the latest product news and savings information.
Do you have some great potty training tips or stories to share? Leave it in the comments section below.