Top 3 Coolest Vehicle Types for an Extended Road Trip
This post may contain affiliate links or I may have received the product free in exchange for my honest review. See full disclosure for more information.
Taking an extended road trip and living out on the open road from town to town can be an exhilarating and highly memorable experience. There are so many people to meet and places to see, and on an extended road trip you're basically on a roaming vacation, so it's like the world is your playground. However, not all vehicles are conducive to having such a great time. In fact, some are so cramped that you wouldn't want to take a 3-hour trip in them, let alone try to figure out how to use them for camping. If you really want to get the most out of your journey, consider opting for one of the following vehicle types and check out this guide to help you stick to your budget: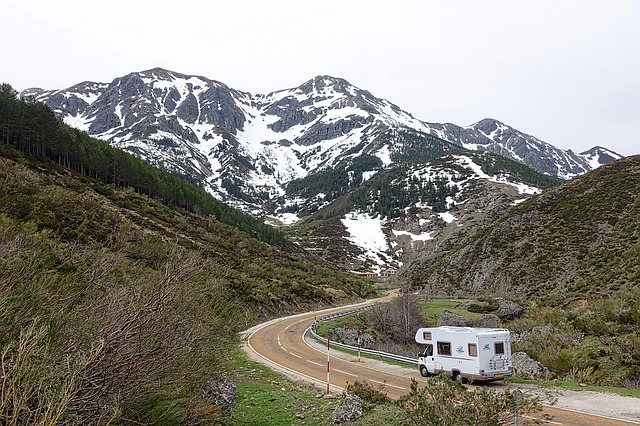 1. Conversion Vans
You've undoubtedly seen these cruising down the road or parked somewhere before. They're the big vans with fancy paint designs and curtains. I managed to mostly overlook them my whole life until discovering the one I bought at a dealership while on an adventure to buy used BMWs in Raleigh, North Carolina. Inside the van there's usually a backseat that converts into a comfortable bed, as well as lights lining the interior to keep things well lit at night when you close the curtains. They get much better gas mileage than something like an SUV or the other vehicles on this list, yet they give you enough space to comfortably enjoy yourself. Usually the driver side has a pilot seat that can swivel all the way around, and some even have this feature in the passenger seats as well.
2. Camper Trucks
Camper trucks look a lot like pickup trucks but they have a camper attached to them. The other major difference is that there's usually an entrance to the camper directly from within the truck. This is good for someone who wants a step up from the conversion van in the space department but doesn't want to commit to the overwhelming size of a full RV. They're a bit harsher on gas but they make up for it with space and ease of handling
3. RVs
If you really want the ultimate extended road trip and the freedom to freely move around within the cabin, a full-size RV would be the best option. You might be intimidated by the cost of a brand new RV but you'd be surprised to learn that there are some older used RVs out there for only a few grand and many of them have only been used lightly, so they still have enough miles left in them for a few more journeys.
Fifth Wheels and Pull-Behinds
If none of the vehicles above seem appealing to you but you already have a truck or SUV that has a towing package, consider towing a pull-behind or fifth wheel camper instead. Depending on your vehicle's towing capacity, you may even be able to tow an entire tiny house or two bedroom pull-behind. If towing is an option for you and you don't mind having to exit the vehicle to enter the dwelling you're towing, then a fifth wheel or pull-behind is definitely worth consideration.