My Inside View of the Walt Disney Family Museum In San Francisco #Waltagram
This post may contain affiliate links or I may have received the product free in exchange for my honest review. See full disclosure for more information.
I shared with you that earlier this month, I had the exciting opportunity to visit beautiful San Francisco, CA, and had a great inside tour of the Walt Disney Family Museum.  Here are some amazing photos and great family information of how this museum came together with the help of the Disney family.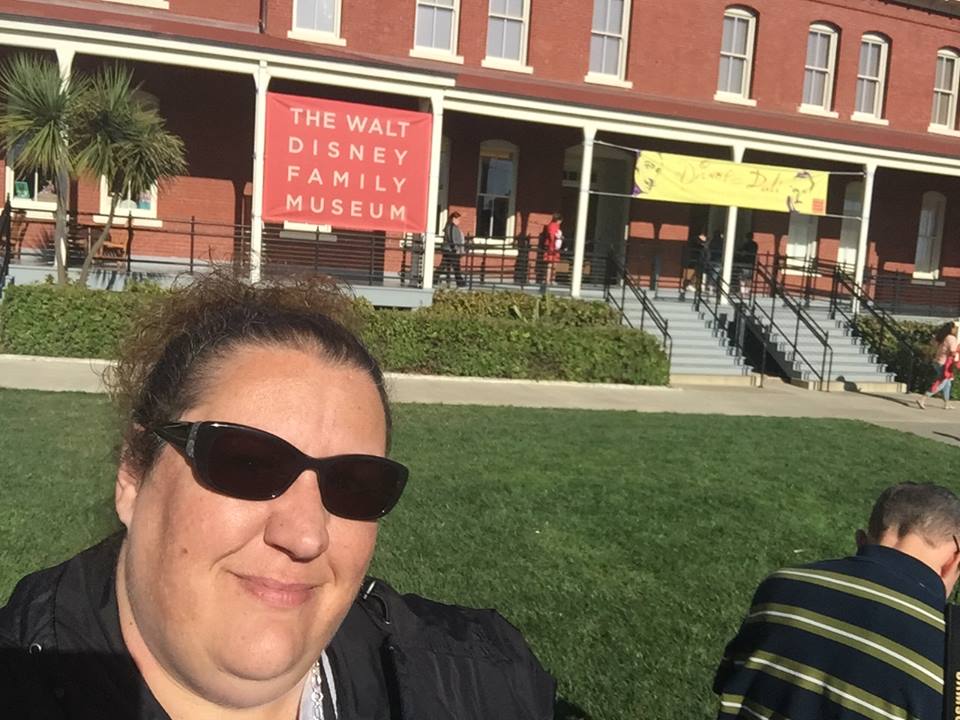 The Walt Disney Family Museum brings Walt Disney's legacy to life and sparks creative imagination and inspiration for all those that attend. It was founded by his daughter, Diane Disney Miller, and is owned and operated by the Walt Disney Family Foundation.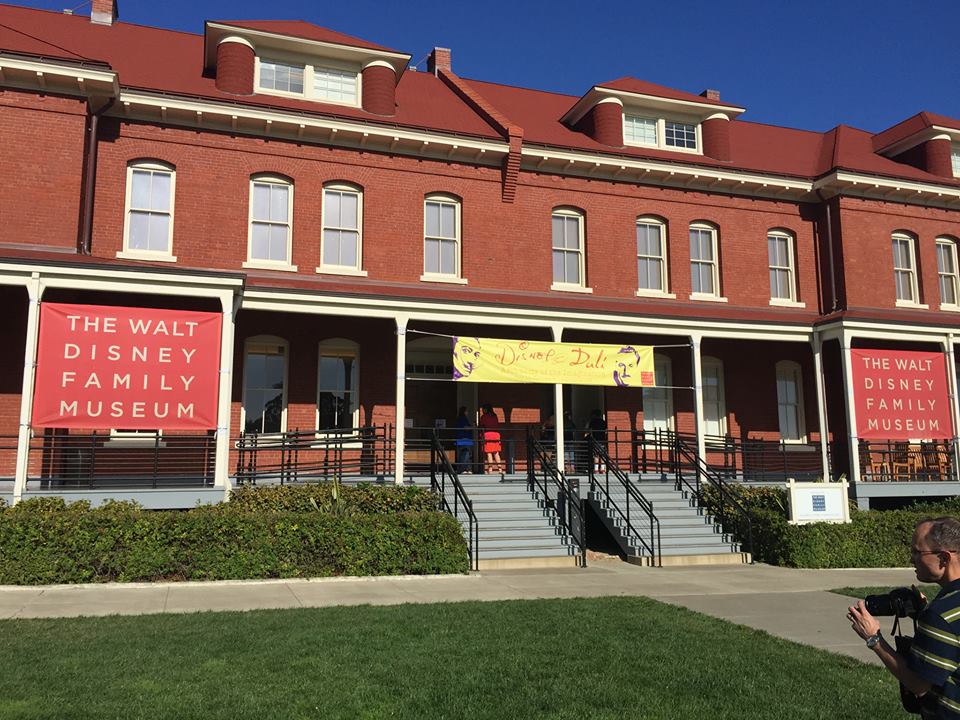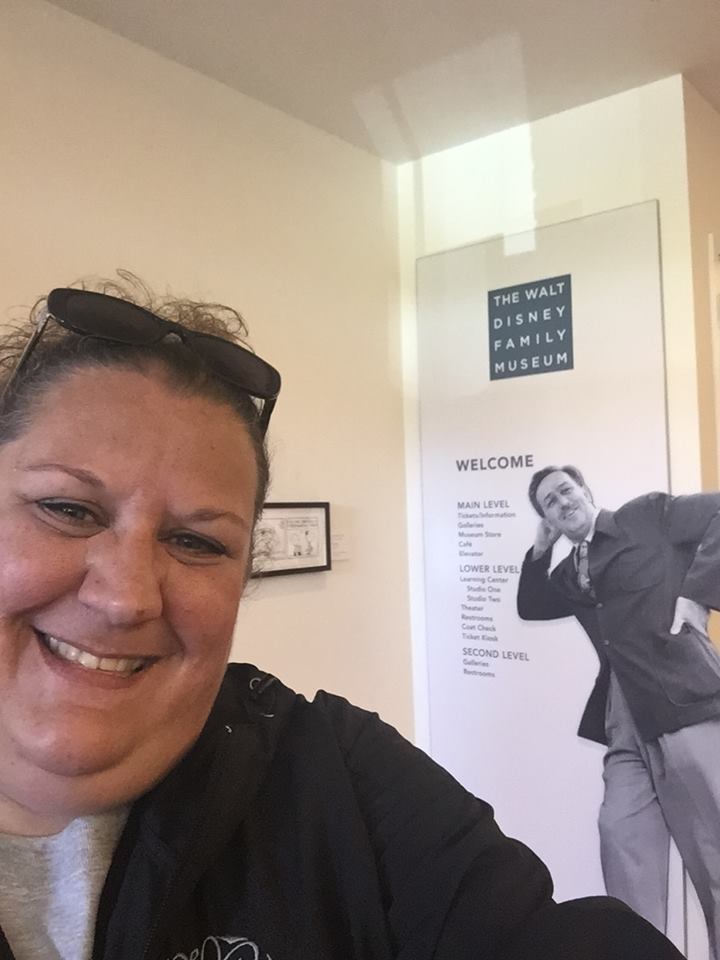 Immediately when walking into the museum you are greeted by a fun and informative tour guide (for larger groups) who will walk you through the museum and give you a lot of detailed information on Walt Disney, his humble beginnings, his journey into animation and through the creation of that infamous mouse we all love, Mickey Mouse. Fun Fact: Did you know that Mickey Mouse first started out as Mortimer Mouse?
You walk in and see things everywhere, from awards that Disney received over the decades, to authentic, personal family belongings including baby pictures of Walt, some family furniture, his actual baptism certificate and even his real marriage license to his loving wife, Lillian. You also get a glimpse of early sketches from Walt Disney and the walls are covered with some infamous quotes Walt made. My personal favorite was "Somebody was paying me $50 a month to draw pictures!" That is an amazing statement and image what that $50 would equate to in today's financial world.
One of my favorite displays that jumped out at me from the start was the Presidental Medal of Freedom that Walt Disney won. Fun Fact: Did you know that Walt Disney started his animation career at Kansas City Film Ad Company? He made commercials using cutout animation.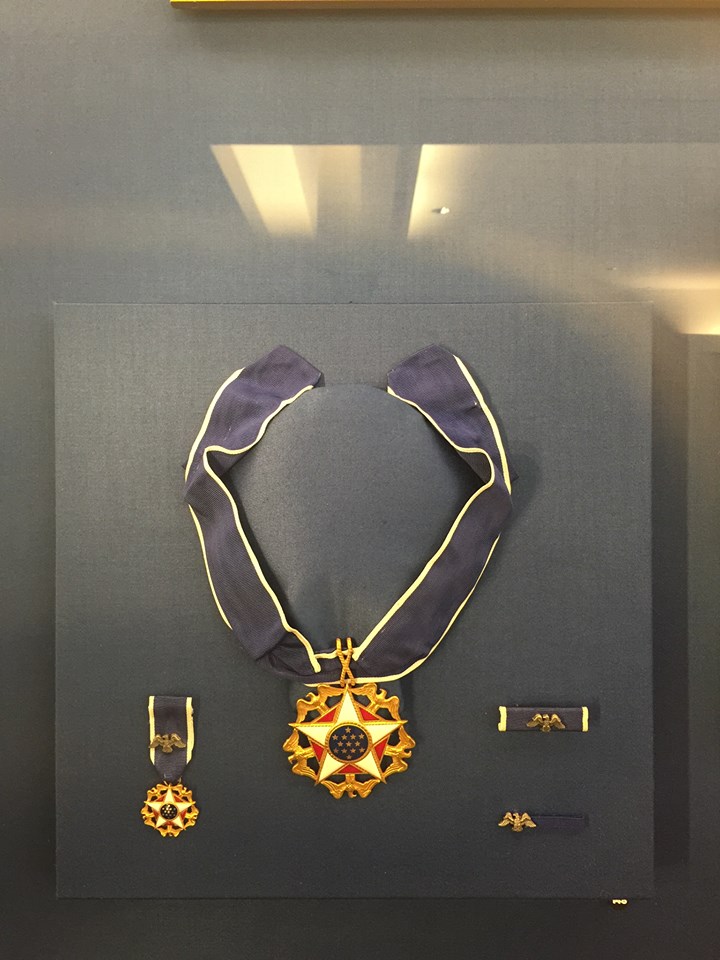 After traveling through the awards section and the historical section on how Walt got his start in animation. Once Walt left his job with Kansas City Film Ad Company, he decided to set up a studio in California, where it might be more lucrative. Once in California, Walt, along with his brother Roy, pulled their finances together and started a cartoon studio in Hollywood.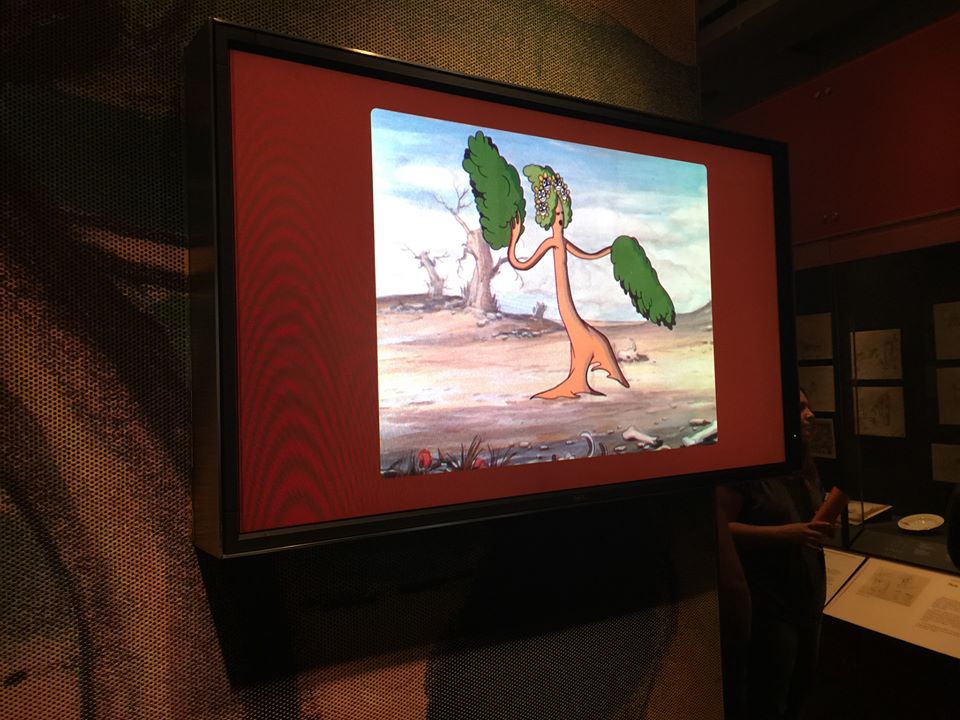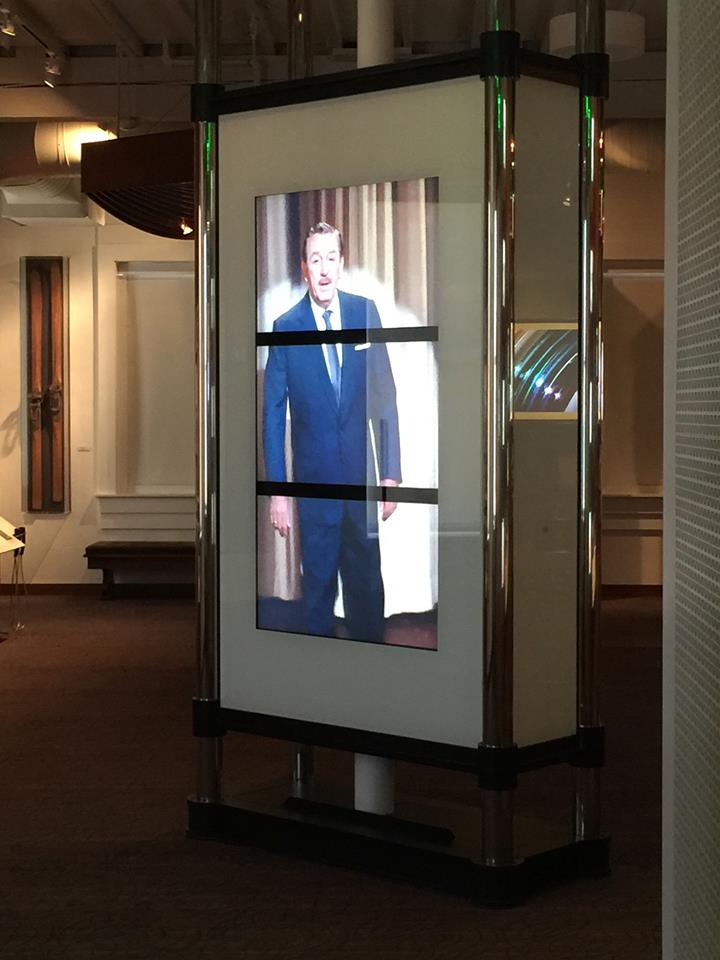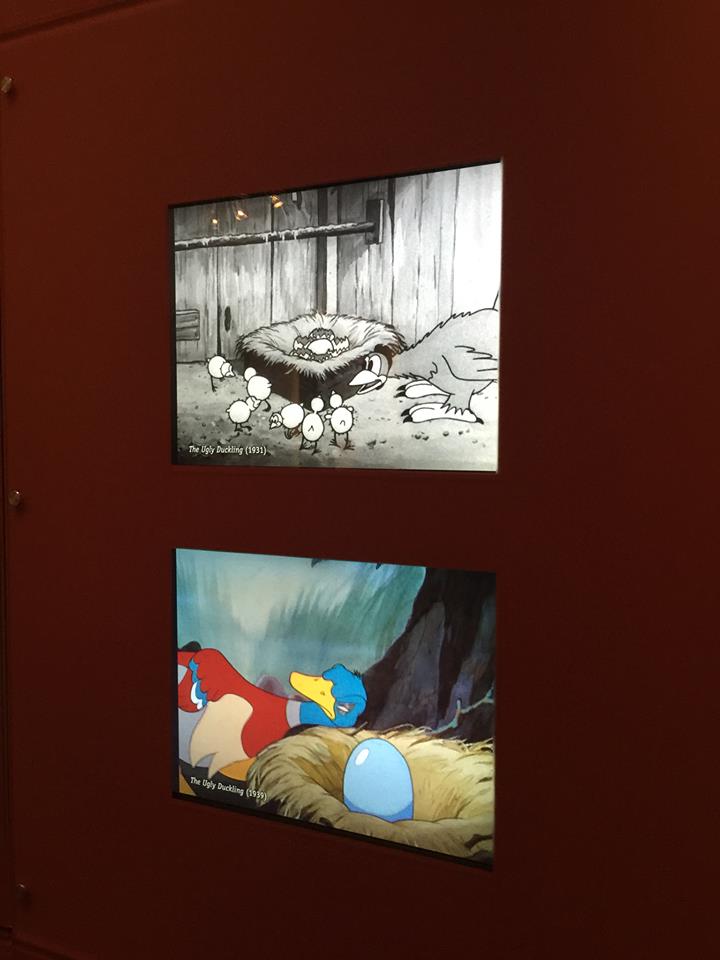 This is where is met his future wife, Lillian Bounds, with whom Walt would remain married to until his passing in 1966. The first break came with the Alice comedy series (what today would include Alice in Wonderland). Fun Fact: The original "Alice" was Virginia Davis. She had previously worked with Walt Disney at his Laugh-O-Gram Studio and Walt convinced her family to relocate from Kansas City, MO to California to allow her to continue her career as Alice.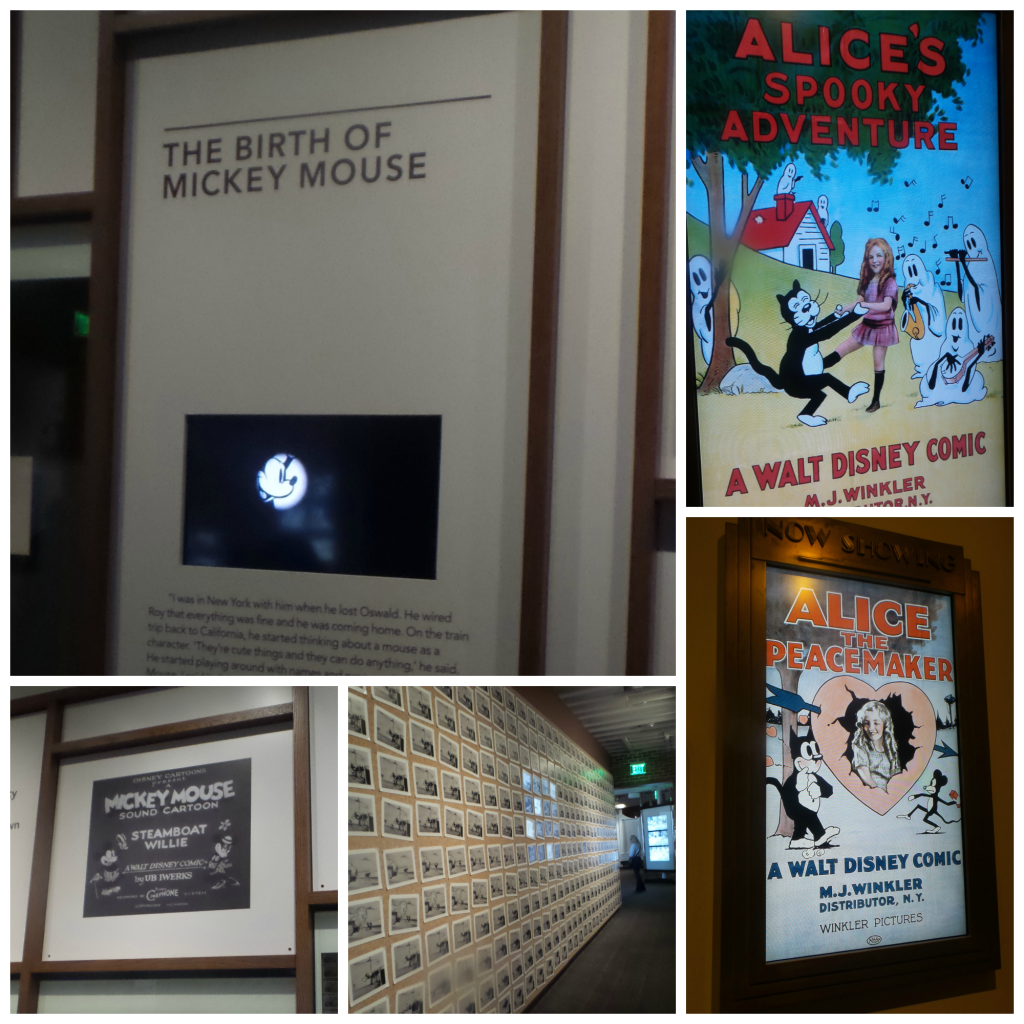 After the Alice series had lost its appeal, Walt was signed with Universal Pictures at the direction of Charles Mintz to create a fully animated series. His first creation was Oswald the Lucky Rabbit.  Through a series of events, Mintz gained rights to the character and Walt Disney left Universal Pictures in pursuit of his own career. This was a bold move and would prove to be the best one ever, as this became the birth of our famed, lovable mouse, Mickey Mouse.  Fun Fact: Lillian Bounds is the one that actually named Mickey, as she felt Mortimer was not a great name to draw readers into the character.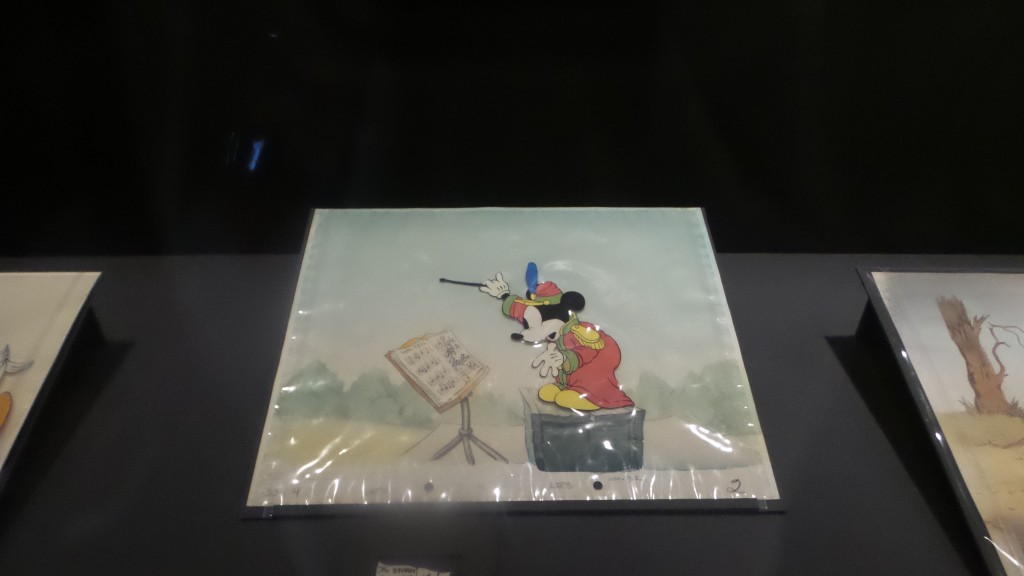 Inspired by a mild-mannered mouse that Walt said would sit atop his desk in his early days, Mickey Mouse became the face of Disney.  His small team of creators did try other characters including a cow, a horse and a frog, but it was Mickey that won them over. Fun Fact: Those earlier characters did come to life later on and we know them as Clarabelle Cow and Horace Horsecollar.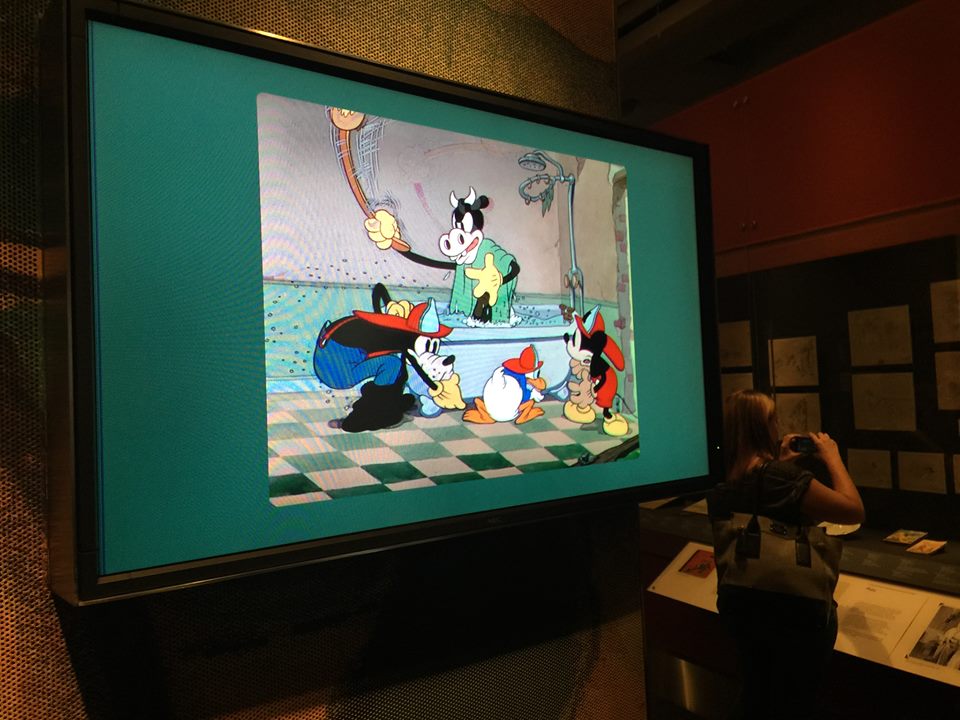 Through the next decade we would see the Disney franchise grow into a full line of characters including Donald, Goofy, Pluto, Minnie and Daisy.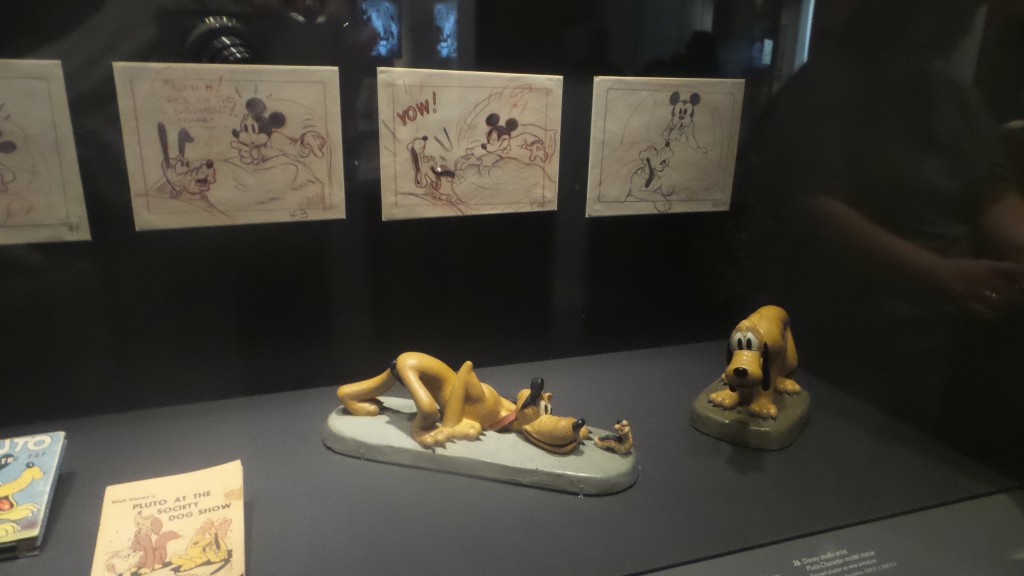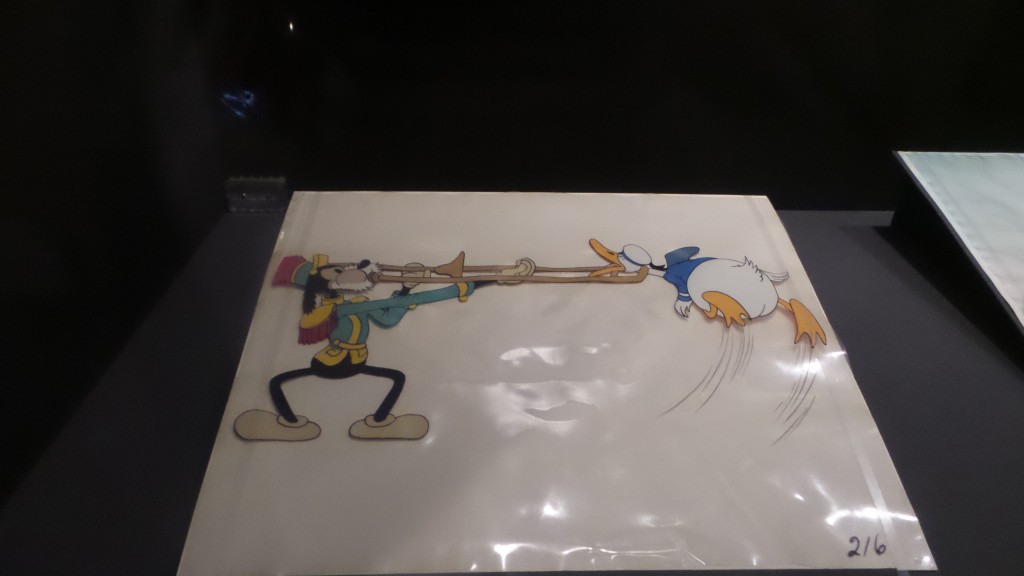 On thing I found intriguing was the artistic posters that Disney created during World War II. These were created to help promote and increase support of the US position in the war.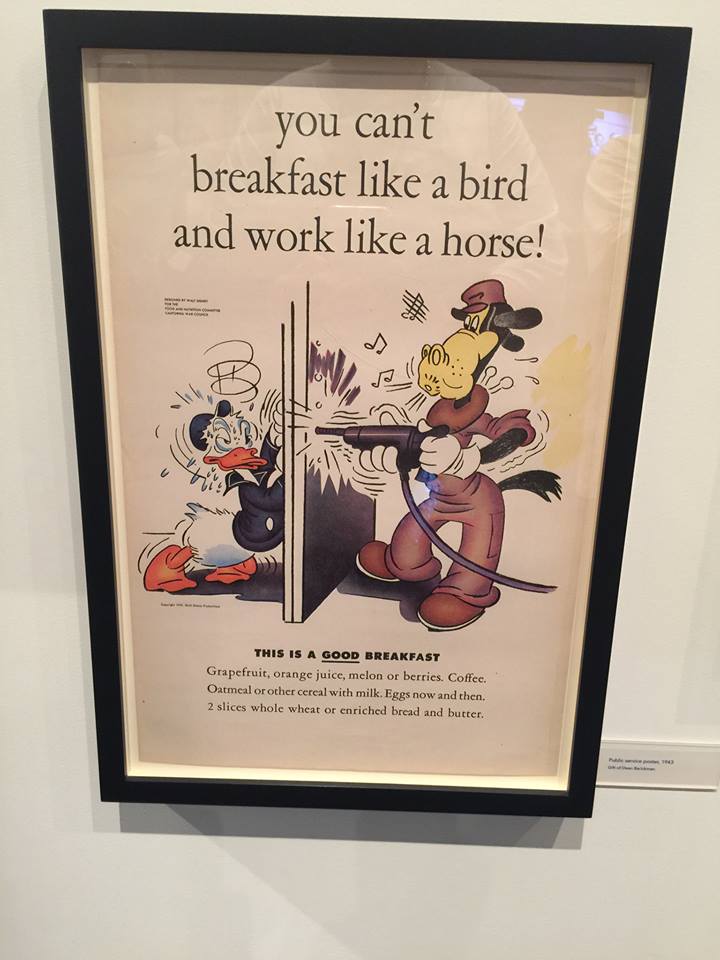 On of the most breath-taking sights in the museum is the wall of windows where you can get a beautiful view of the San Francisco Bay and Golden Gate Bridge! The say was beautiful and sun and just the picture-perfect moment for me to take it all in.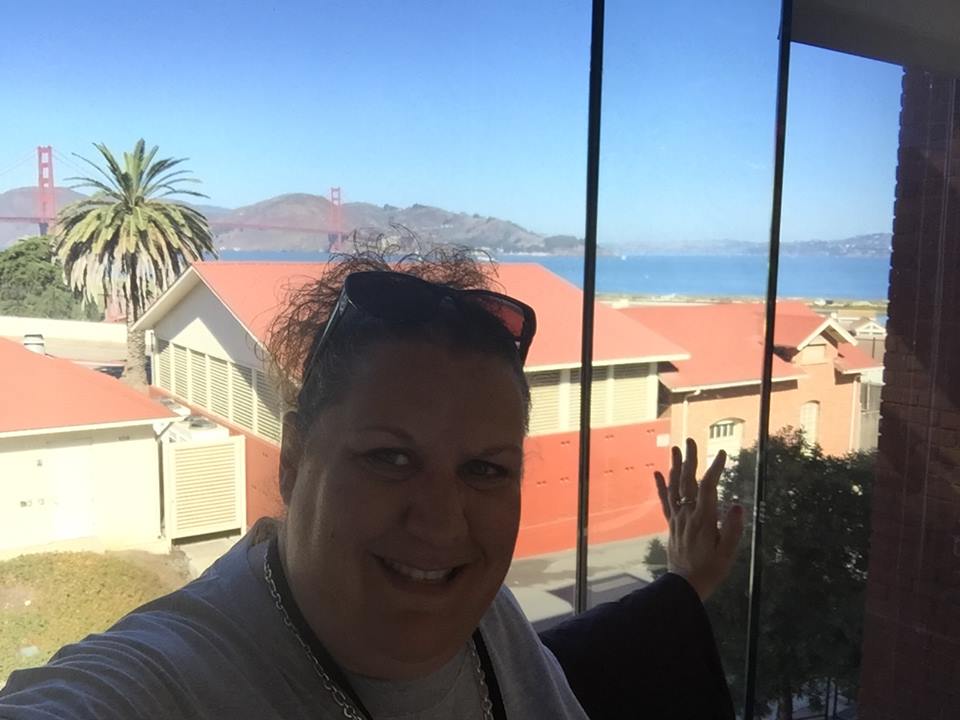 As we continued to travel through the museum, we got another first-hand look – the introduction of Technicolor into the Disney world.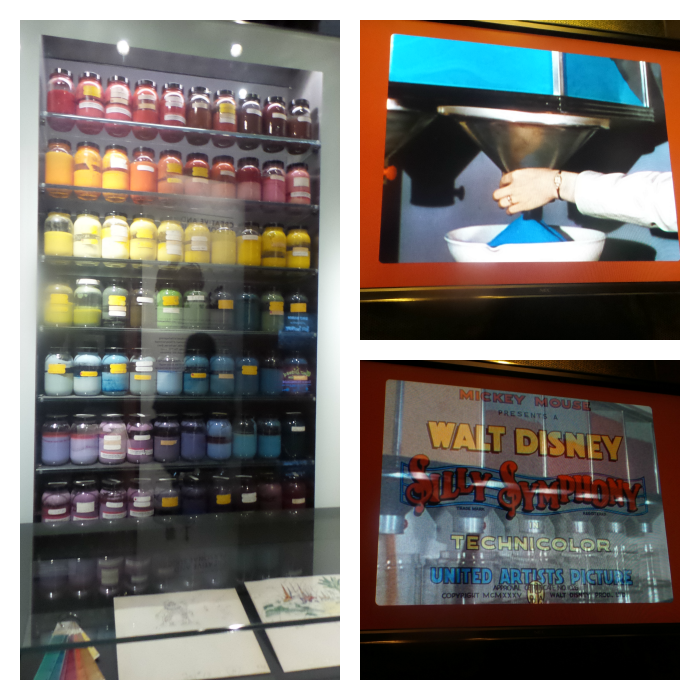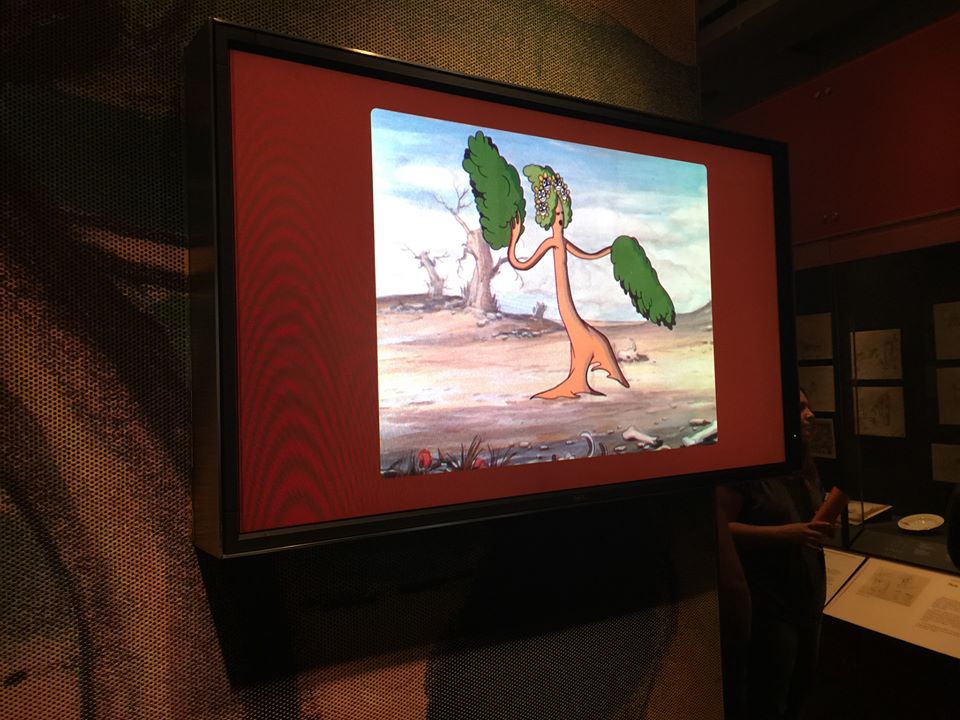 In just a short period of time, Technicolor brought new life to the Disney movies. I remember as a kid watching all kinds of cartoons, and it would have that tag line at on the screen "In Technicolor."
Disney wanted to go to the next level and create a full-length feature film all in animation. Many scoffed him and said that it would never garner an audience. In 1934, Snow White and the Seven Dwarfs started production.  Released in 1938, it became the most successful movie of that year, earning over $8M.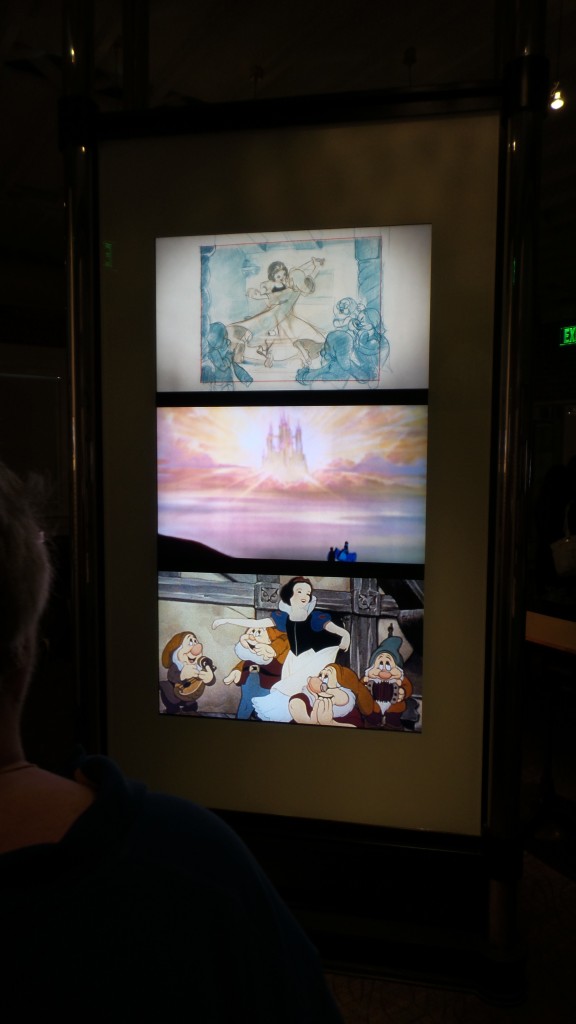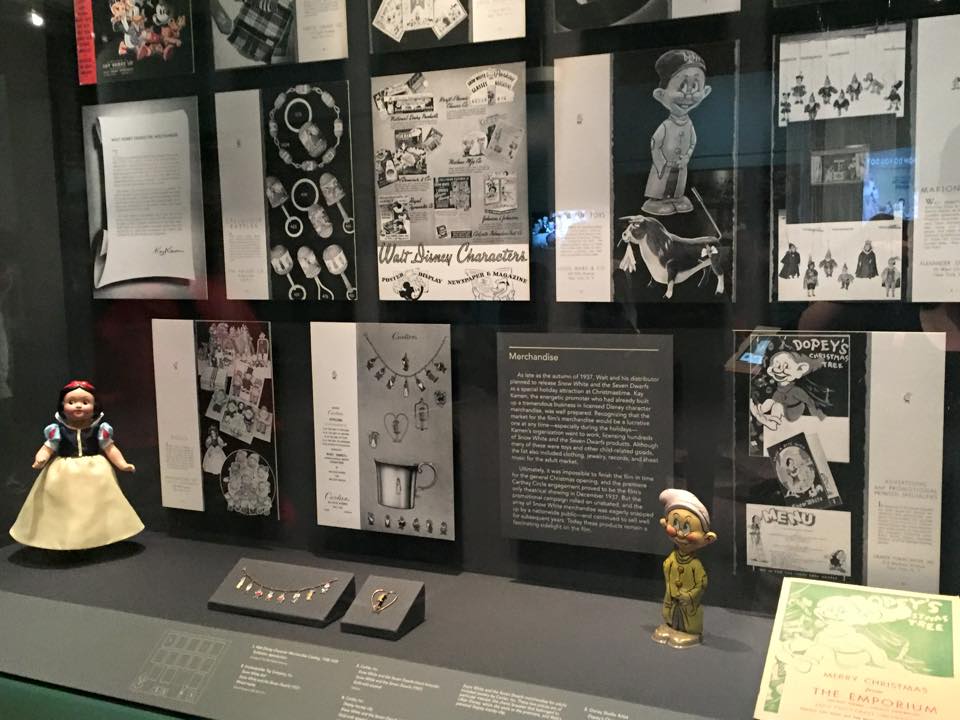 Following the success of Snow White and the Seven Dwarfs, this opened up the world of merchandising and it was amazing to see all of the authentic merchandise for various Disney characters through the years.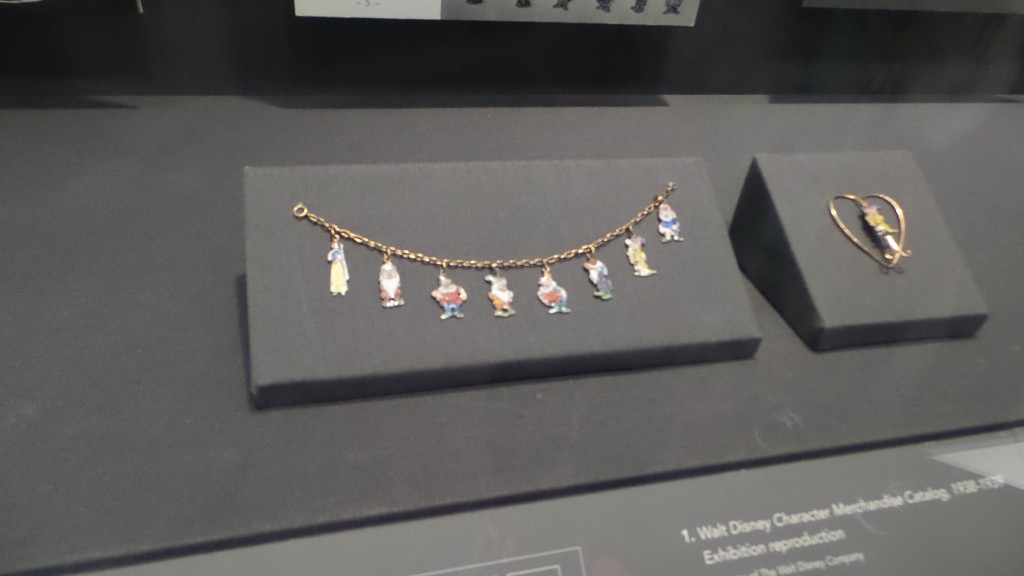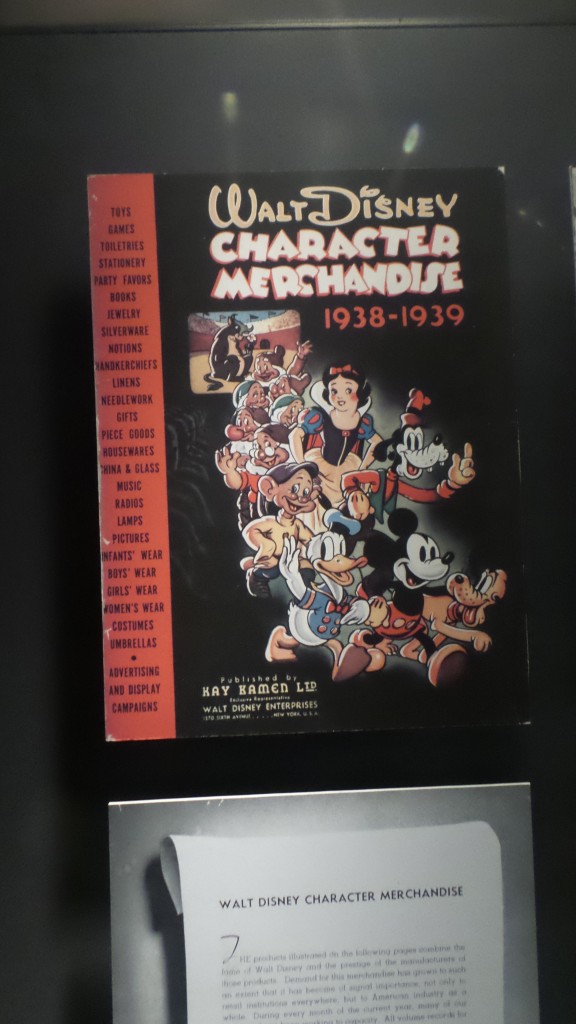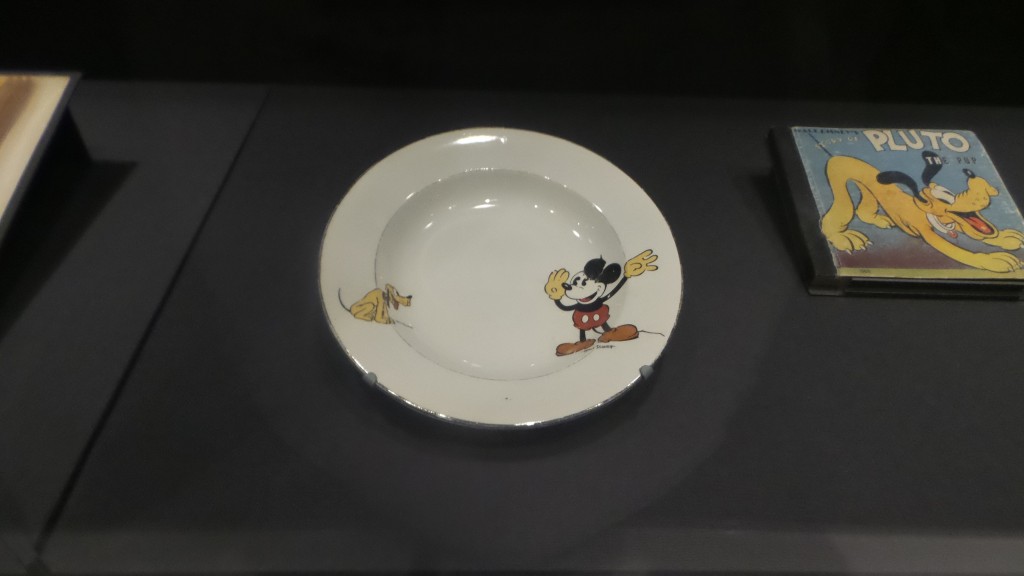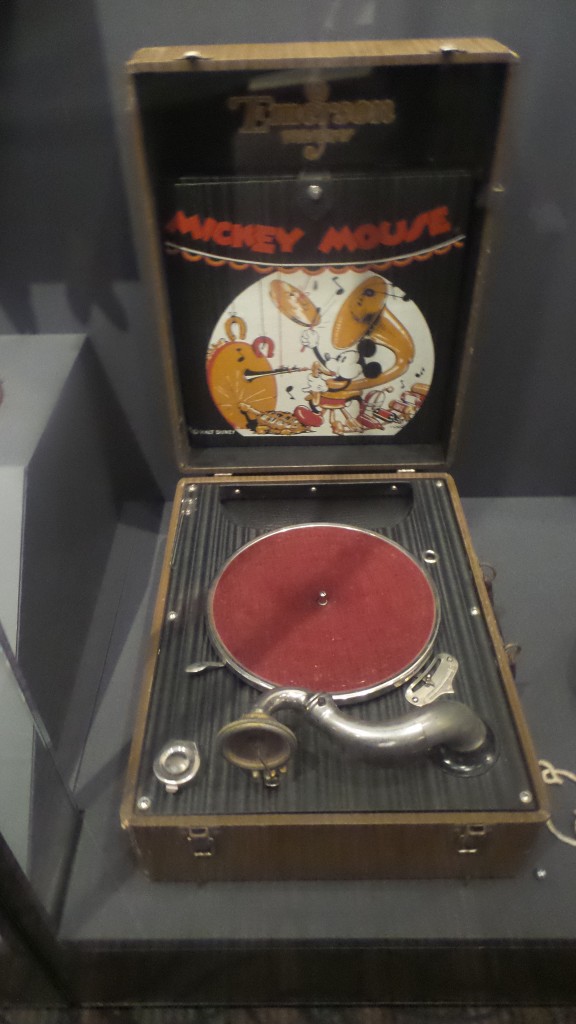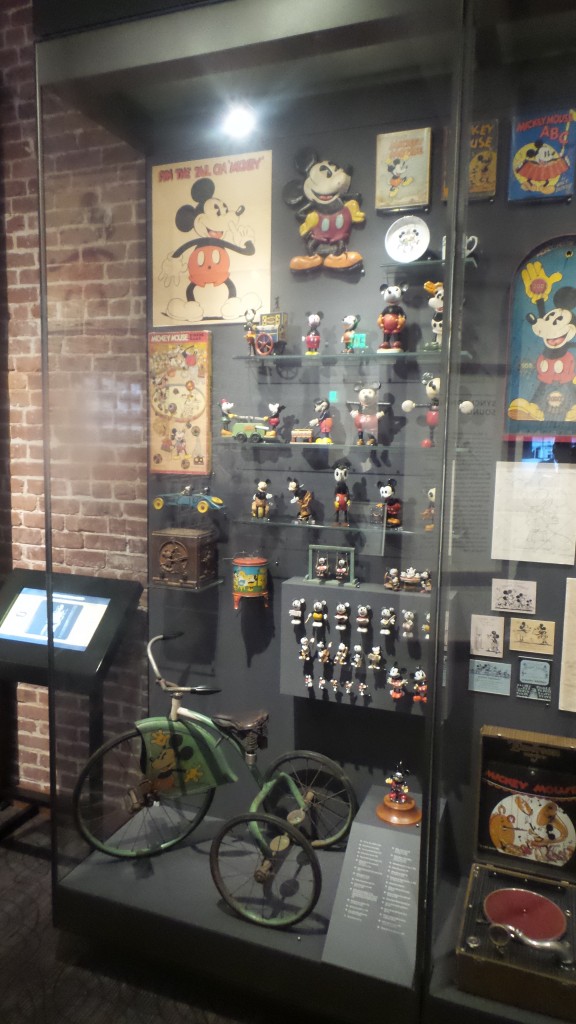 It was widely known that Walt Disney loved trains. As we continued through the museum, we got to see the actual miniature live steam train Walt had in his backyard!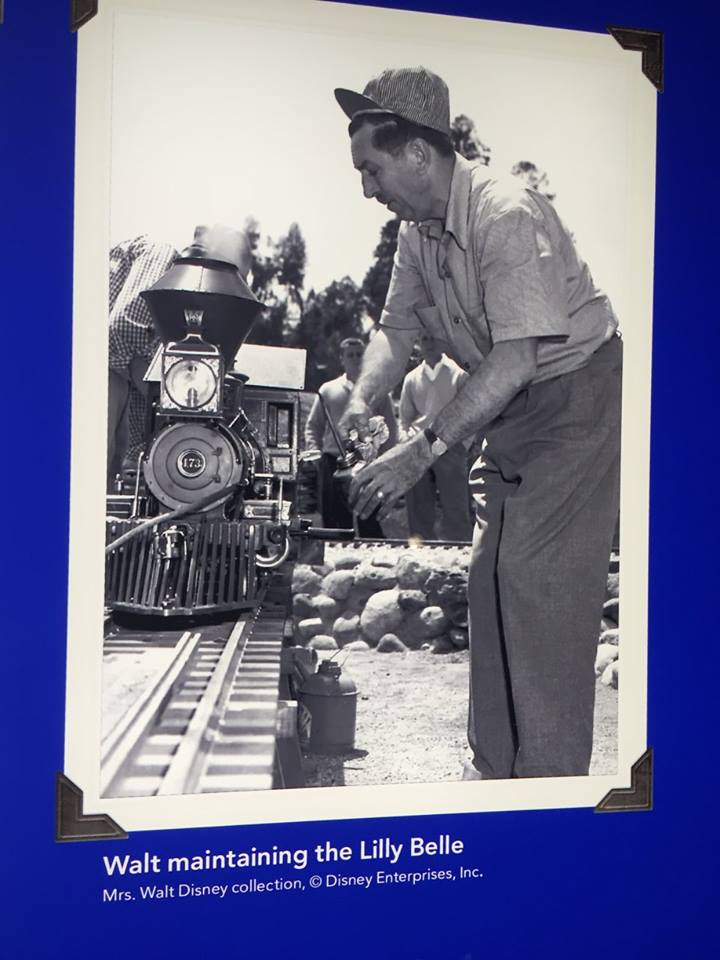 The most breath-taking thing for me was the scale model of Disneyland, which Walt began planning in the 1940's, and the birth of animated, mechanical characters, including this fun parrot.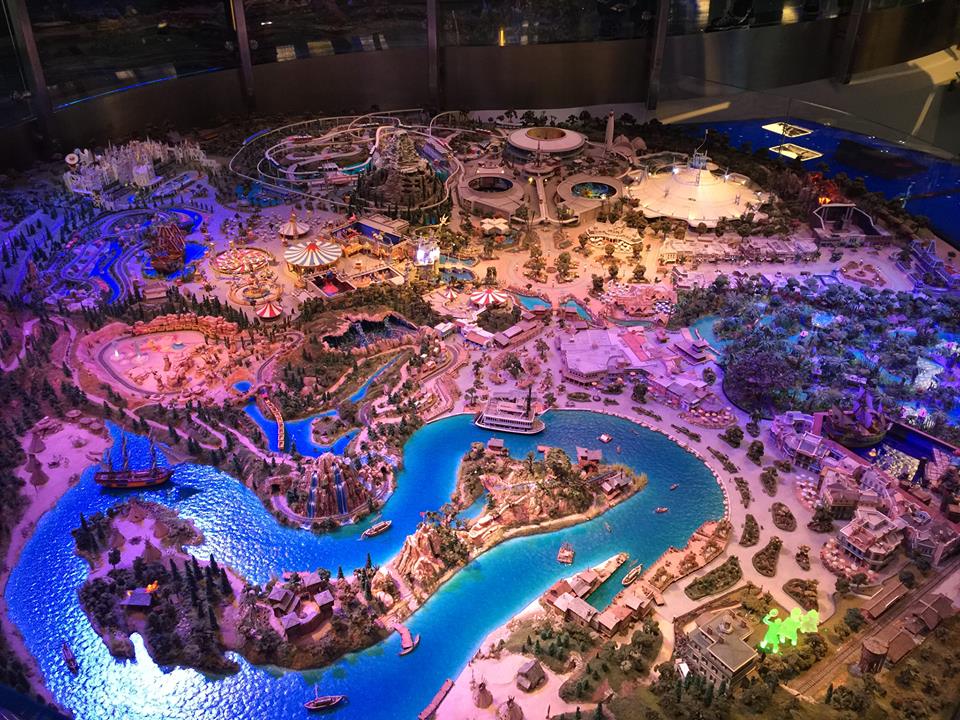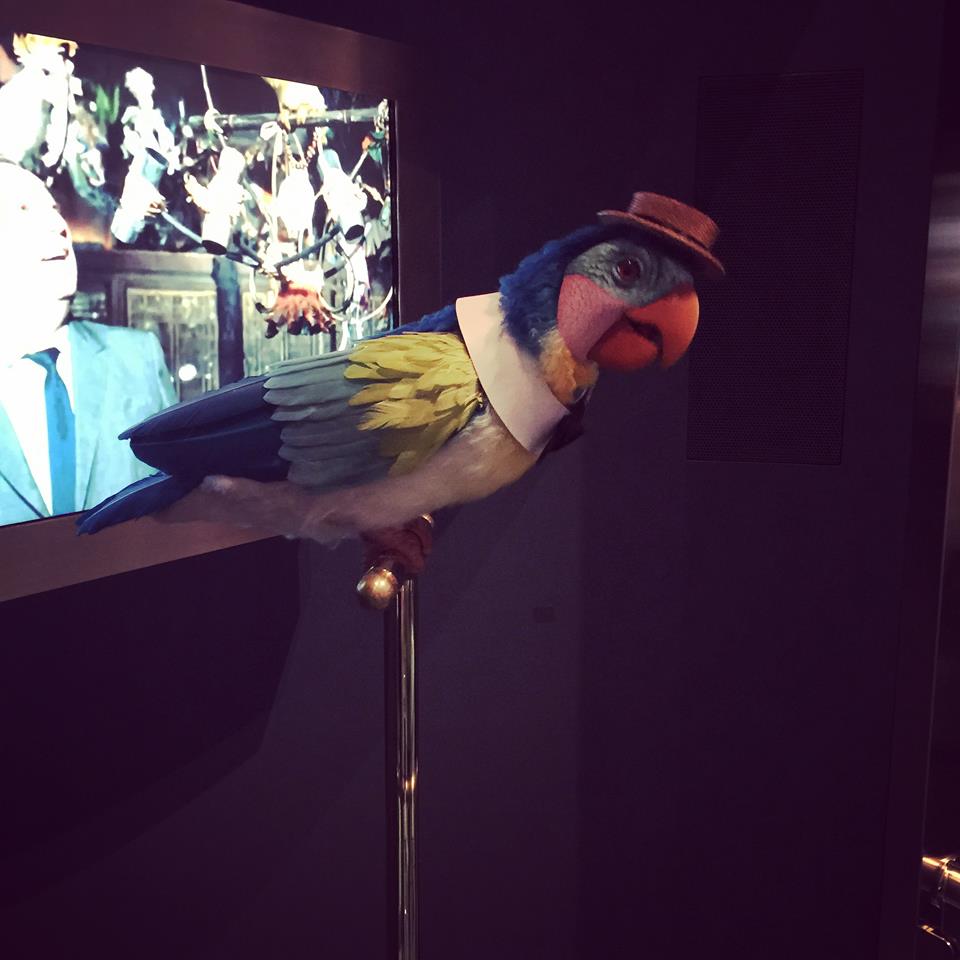 With the success of Disneyland, also was the success of the Disney franchise and we grew to love other characters including Cinderella, Mary Poppins and more.
While Walt was highly creative and successful in his lifetime, he ultimately died of lung cancer on December 15, 1966.  He was 65 years old. People from across the world showed the love, adoration and appreciation of Walt and his contributions by sketching some the most heartfelt and loving art.  Here are just a few of my favorites from dozens that adorn the museum walls.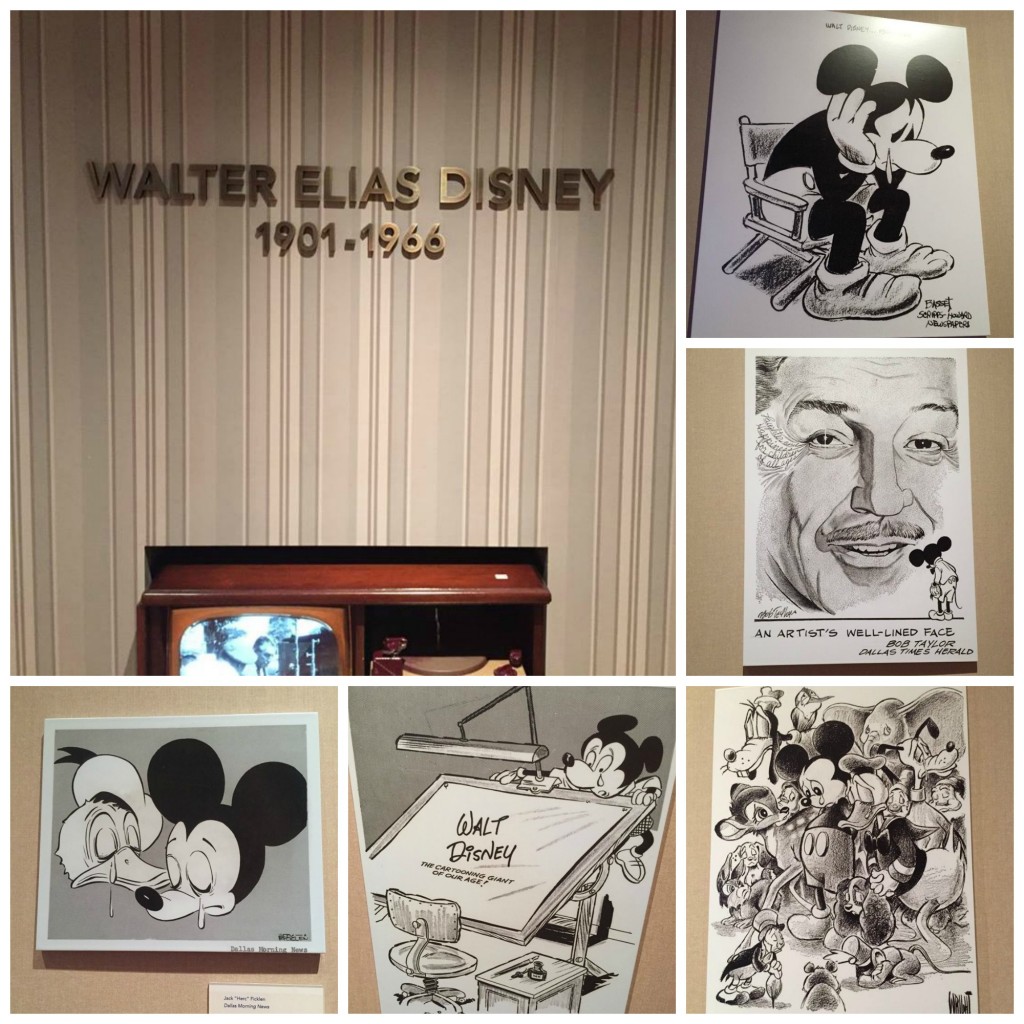 Since 2009, the Walt Disney Family Museum has been a place where millions of fans from around the world can come and see the life of Walt Disney from birth to death. You can also see some of his actual early sketches, art pieces and more. This is one of the most unique and astounding museums for any Disney fanatic. I know the pictures are amazing, but the real experience comes from visiting the museum.  There is so much to see, you will want to make several trips to really appreciate the whole experience.
Take the family and enjoy a walk through history as Disney has touched the hearts of millions and will continue for generations to come.
Be sure to stay connected with the Walt Disney Family Museum via: