As you work hard to earn your online masters in social work through Rutgers Online you are probably starting to prep yourself for the career path you have chosen. Perhaps you've chosen to pursue social work with seniors in particular, which is a very admirable and rewarding path to take. You'll have the opportunity to help them with a variety of tasks and needs, both physically and mentally, and help to make their life more manageable and comfortable.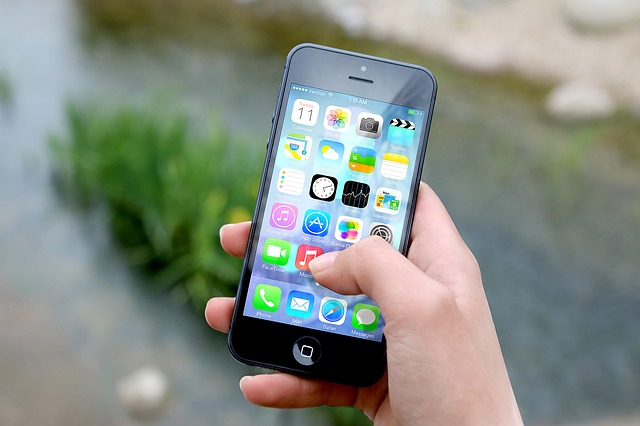 As rewarding as the job can be, it can also be rather taxing on you if you aren't properly prepared. This is exactly why we've put together a list of the top must-have apps for social workers, which can make your job and your life much easier.
iGrade
If you don't want to be bothered with carrying file folders and notepads with you on visits, then the iGrade app is ideal. This one makes it possible to store files and sessions that are accessible to you at all times. You can create notes, email content to patients, and print everything from the app.
Social Work Field Guide
This app is available on iOS devices and is meant to be a basic guide that you can refer to while out on calls. The Social Work Field Guide is community-driven and meant specifically for social workers. In this app you can make use of the pre-loaded resources that pertain to social work, plus all of the other resources that the community of social workers has added. Feel free to add your own content that others can use as well. The app covers a large range of topics.
PTSD Coach
As a social worker it may be that you end up working with clients who suffer from PTSD. This is quite common in the field of social work, so it's best to be prepared. The PTSD Coach app is meant to be a pocket tool that provides information on PTSD, what the symptoms are, a symptom tracker, treatment information, links to support sites, and tools that are meant to help manage stress. You may even want to suggest the app for your client to download.
Waze
As a social worker for seniors, a big part of your job will consist of driving to your various appointments. Your schedule can be pretty packed, which doesn't allow for much spare time. Getting lost on route is nothing something you want to deal with, which is why the Waze app can be so useful. This one is a GPS app that has been created for social workers. It's meant to help all professionals who work in the field and need in-depth directions. The app will provide you with the quickest route and let you know of any road closures or hazards.
Making Your Job Smoother
These apps are meant to make your job smoother so that you can be more effective as a social worker. When you are working with seniors they want to see that you are calm, collected, organized, and well-informed, which these apps can help with.