Travel Essentials for the Entire Family!
This post may contain affiliate links or I may have received the product free in exchange for my honest review. See full disclosure for more information.
With Summer here, a lot of families will be going on vacations. Before heading down the road, it is always good to be prepared. Did you pack everything? Are you prepared for minor accidents? And, are you prepared to battle those pesky flying critters and not let them ruin your trip? It is always a good idea to double check and make sure you have all the necessary travel essentials for the entire family! Take a look at a few of our go-to essentials!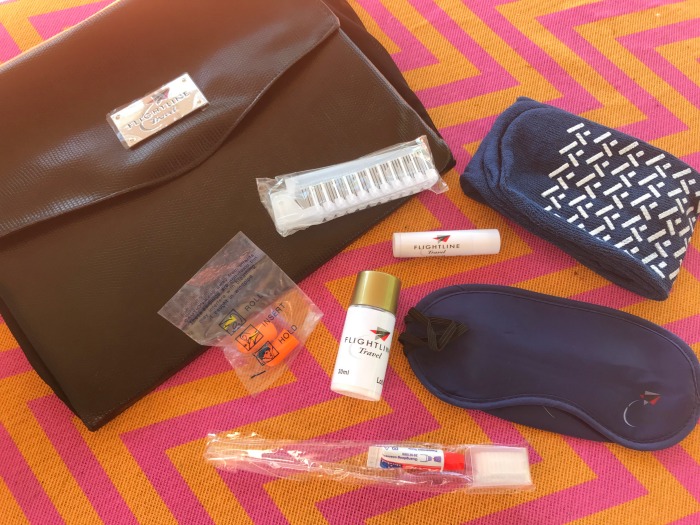 When it comes to flying, being able to get what you need from your bag quickly and easily can make all the difference in the world in the "parenting while flying" game! The Flightline Travel Tote makes it easy and convenient! You no longer have to use under-the-seat storage or the overhead bin during your flight to get the items you need most.
The tote has a slim design that allows it to fit in the seat-back pocket. It also offers a detachable bag for quick-mid-flight trips to the restroom. Each tote comes fully stocked with eight Flightline Travel branded essentials: lip balm, lotion, toothbrush, toothpaste, eye shield, travel socks, brush/comb combo, and ear plugs. It also sports a space for your passport, phone, and iPad or Kindle! It literally puts everything at your fingertips during your flight!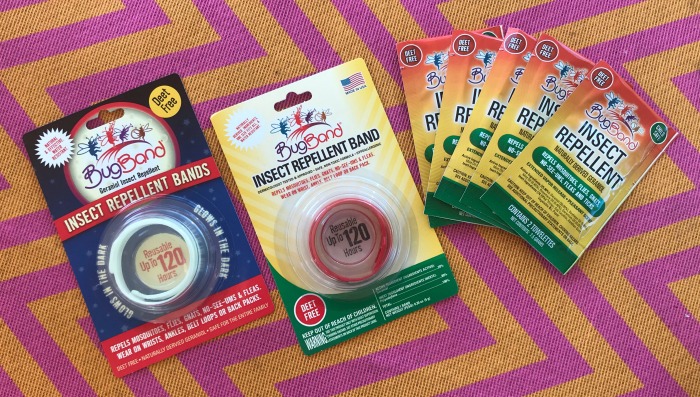 BugBand Towelettes – Keep Mosquitoes & Pests Away when Traveling
Who wants to be worried about mosquitos and other pesky critters when you are trying to have fun? No one! The BugBand Towelette will keep pests away! This Geraniol DEET-FREE insect repellent is great for heavy-duty insect protection. It comes in easy-to-use towelettes that are lightweight, take up very little space, and travel anywhere.
BugBand is safe and effective and the towelettes allow for exact application of Geraniol lotion on exposed skin. BugBand Towelettes use naturally derived active ingredients to repel mosquitoes, flies, gnats, and no-seems. It is safe for the entire family, even your pets!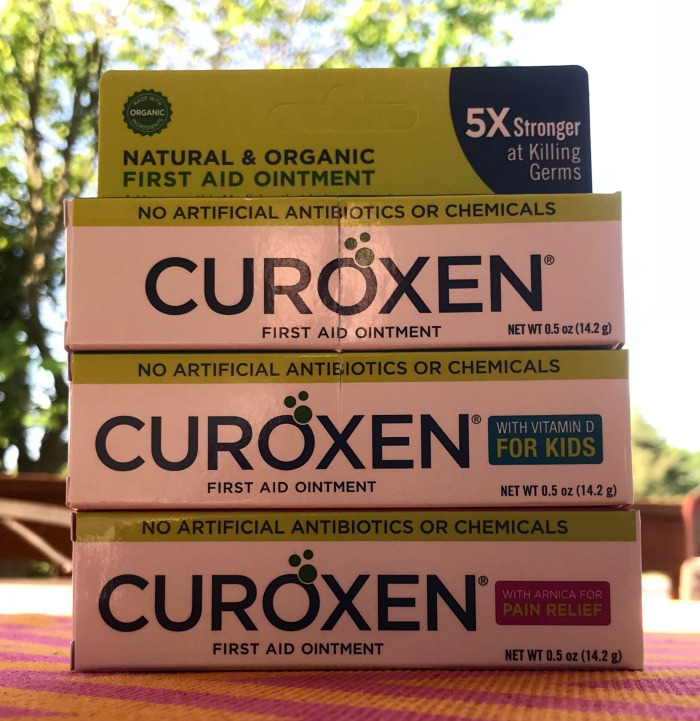 CUROXEN

 – Safe, Organic Wound Care
No one wants to think about accidents when traveling, but they do happen. The kids can trip and fall, scraping their knee and you need to be prepared! Be prepared at all times by tucking CUROXEN into your travel first aid kit, or into your purse, laptop bag, or backpack while on-the-go!
CUROXEN is a safe, organic, and natural wound cleaning product for minor burns, cuts, and scrapes. It effectively kills bacteria. It also provides a safer alternative to petrochemical and drug-based wound care. CUROXEN is made with just three ingredients you'll recognize from nature, which include Olive Oil, Calendula, and Lavender Essential Oil. CUROXEN does NOT contain synthetic drugs, including antibiotics, petroleum-derived products, artificial chemicals, or silver.
These days, we are all checking labels and want to be comfortable that the products we use are safe and chemical free. CUROXEN is all-natural and safe for adults, children, and even pets! In addition, it kills more than five times the amount of bacteria as its competitors.
Make traveling fun by being prepared! Before you head, make sure you packed these necessary travel essential items!