TravelWise Packing Cubes System 3-Pc Weekender Set is Perfect for Holiday Travel #MegaChristmas17
This post may contain affiliate links or I may have received the product free in exchange for my honest review. See full disclosure for more information.
I travel quite often both for work and blog trips. I also love taking mini-trips for sight-seeing and, of course, there are vacations. Packing has always been the most dreaded part of the trips! Trying to get what I need packed into a suitcase in such a way as to locate it later has always been a dilemma. Not anymore! The TravelWise Packing Cubes System helps me organize my items and keep them at my fingertips when needed – without having to rummage through everything!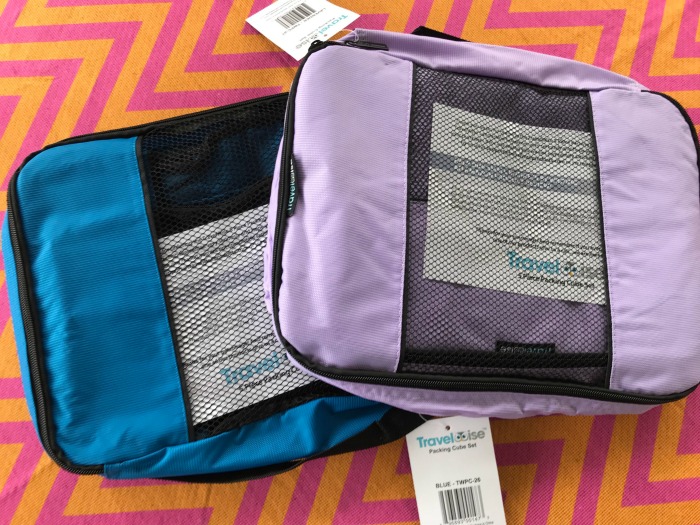 EatSmart Products provides tools for people to live healthier and happier lives, with top reviewed bathroom scales, kitchen scales, food thermometers and travel products.
TravelWise 3-Piece Packing Cube Set is Perfect for Holiday Travel!
These nifty cubes allow clothes to stay folded and neat when packed in their own "small drawers". The cubes make it easy to stay organized and help you avoid over packing.
The TravelWise Packing Cubes are multi-sized cubes constructed of lightweight, durable nylon. The compartmentalize cubes help you organize similar items such as shirts, pants, undies and electronic accessories to streamline your packing. The open mesh panel affords breathability and visibility. You no longer have to dig and turn everything upside down to find what you are looking for!
An added benefit is that suitcase security checks are less daunting because screeners can easily view contents through the mesh insert without causing suitcase havoc.
Cube measurements:
Small Size 11.5″ x 6.75″ x 3.75″
Medium Size 13.75″ x 9.75″ x 3.75″
Large Size 17.5″ x 12.75″ x 4″
Unpack without Unpacking = Brilliant!
For trips that take you to a different city or hotel every few days, it is a pain to unpack a regular suitcase to find your necessary items. With the TraveWise Packing Cubes System, you can "unpack without unpacking". Simply take out the cubes as needed, then pop them back in your suitcase when leaving.
TravelWise Packing Cubes System Features:
3 Piece WeekEnder Packing Cube System – Small, Medium and Large cubes let you compartmentalize similar size items and provide optimum utilization of luggage space.
Constructed of high-quality nylon fabric; Both lightweight yet durable with two way easy-pull zippers
Open mesh design makes it easy to locate items; No more hectic searches for misplaced clothing
Clothes no longer shift in transit! Clothes stay neat and tidy in their own small drawers
OUR GUARANTEE – TravelWise 100% Satisfaction Guarantee; Call or email anytime for support.
If you have a frequent traveler on your Christmas shopping list, the TravelWise Packing Cube System is the perfect gift! In addition to utilizing space to the max for the recipient, they are at a great price point for the gifter!
Visit Eat Smart for more information on the TravelWise Packing Cube System and to see the large variety of colors they come in. Grab a set for yourself for those weekend get-aways and holiday travel and while you are there, check off a few names on your shopping list!
Connect socially with Eat Smart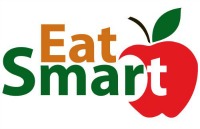 Eat Smart Travel Wise Packing Cubers are now on our Mega Merry Christmas Gift Guide. You can view it HERE.