I am not one who can give great advice on a detailed skincare regimen or tried-and-true tips that will vanquish those wrinkles that are starting to form at the corners of my eyes, but one thing I can say is that I am open to trying something that has been reviewed and approved by medical professionals. That is exactly what has been done with the Derma Roller System by The Doctors, as seen on television.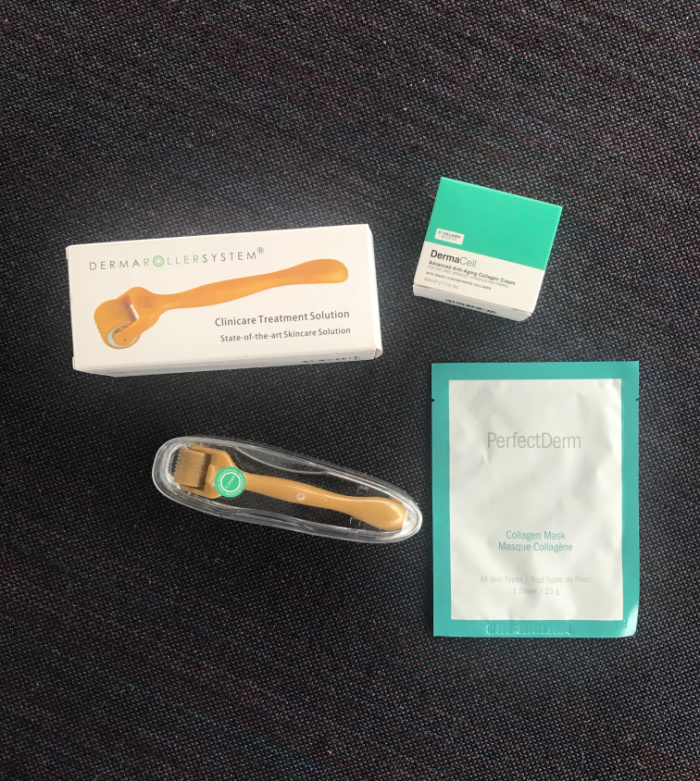 More about Derma Roller System
The derma roller (also known as a microneedle roller or a skin roller) is a revolutionary hand-held device which has the ability to naturally stimulate collagen and elastin in the skin to promote healthier skin cells in the body. Using 200 extremely fine medical-grade needles, the dermaroller painlessly creates microchannels in your skin which trigger the body's natural healing process to create new, healthier tissue to replace the imperfections of older skin. By renewing your skin cells regularly, you will be able to treat common problems we experience as we age such as wrinkles, skin hyperpigmentation, scars (including acne scars), uneven skin, stretch marks (usually developed after pregnancy), hair loss or it can simply be used to create smoother skin.
The complete all-in-one skin care solution guaranteed to reduce the appearance of wrinkles, scars, cellulite and stretch marks. 
The Derma Roller System is simple to use and has give some amazing results in my weeks of using it thusfar. To have my skin continuously glowing, it needs to regenerate cells and that is true of your skin, as well. This system does just that! Renewing skin cells from the inside out. The fine, medical-grade needs are gently rolled over your skin, causing pores to open. Your own system does the work from there.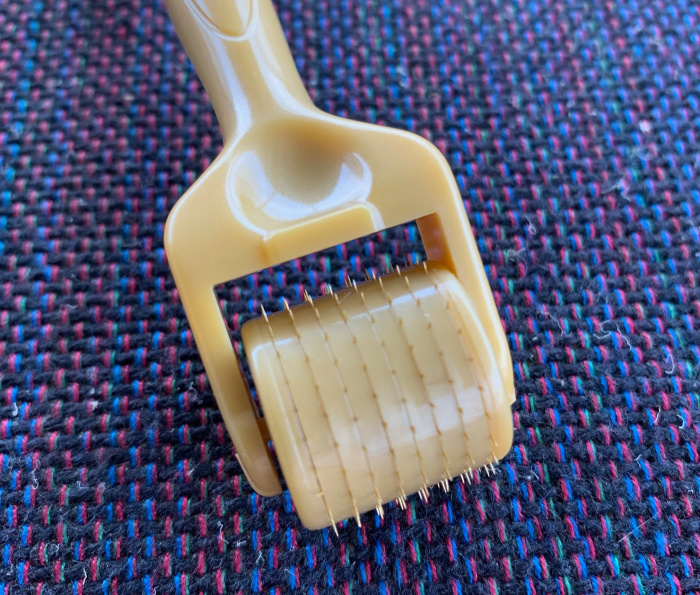 While open, the pores start the natural healing process and stimulate collagen and elastin production, thus giving your skin a younger, more radiant glow.
The Derma Roller System isn't just for wrinkles!
Skin-renewing is more than just reducing a few wrinkles. The Derma Roller System can also be used to reduce and remove cellulite, hair restoration, scar removal and stretch mark treatment. How?
Research has shown that when people reach their 40's and 50's, skin only sheds approximately once every fifty-three days. Skin with unshed cells build up on the skins' surface, and becomes a dual culprit to our skins' dull, aging appearance.
Using this system creates small micro-channels into the skin, and allows you to treat the mid-dermis layer. Coupling your use of the micro-needling roller with a good lotion can help repair your skin.
Where to get it!
You can only purchase the Derma Roller System exclusively online. It isn't available in stores. First thing you need to think about is your primary use of the system. Next, review their needle size guide to find the best one for you. Finally, purchase your system and start your path to renewed skin. Order now and get 50% off the regular price. When you purchase, it will also include a wonderful travel case and PureDerm Collagen Face Mask ABSOLUTELY FREE.
Best part is you can try this system risk-free for 60 days. They offer a 60-day Money Back Guarantee. Don't hesitate, order today.