Find Out What's In Your Home Air with Awair
This post may contain affiliate links or I may have received the product free in exchange for my honest review. See full disclosure for more information.
While enjoying the visuals of your home with decor and the things that keep your home running, have you ever wondered what elements are in the air that you cannot see visually? Well now you can take control of your home, even with the elements you cannot see visually with the new Awair 2nd Edition.
Awair 2nd Edition is a new smart device that makes it easy to monitor your indoor air quality while offering easy solutions to improve your home's air and your family's health.
According to the World Health Organization, "children inhale more pollutants per kilogram of body weight than do adults." The air that babies and children breath in their formative years are crucial for building their immunity and reducing the possibility of developing future allergies.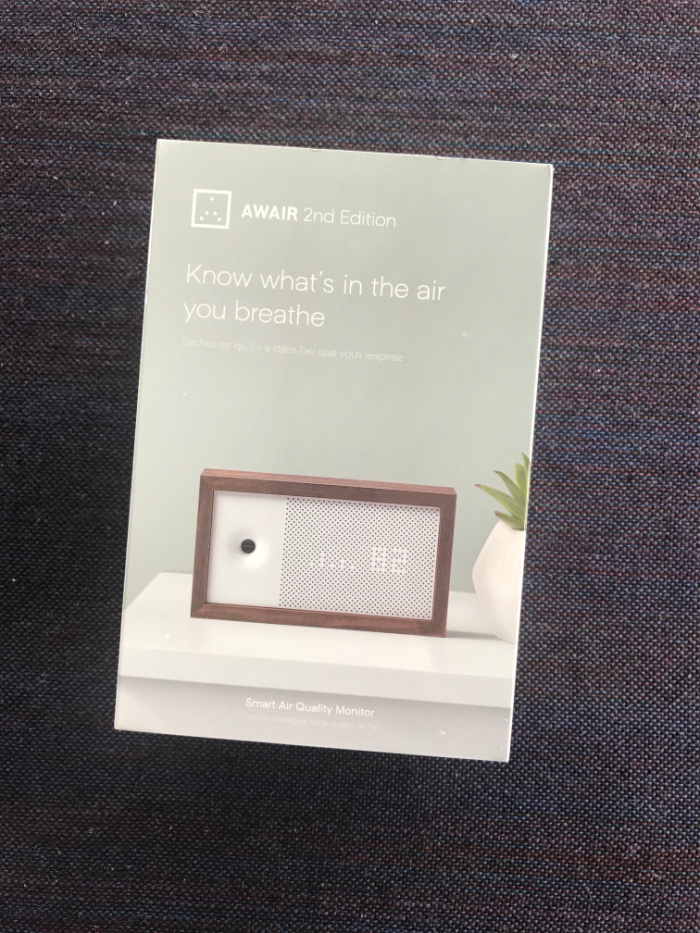 Indoor air quality can be 5x more polluted than outdoors. This pollution can be completely invisible yet can have serious effects on our health, leading to coughing, chest tightness, irritation of eyes/nose/throat and triggering respiratory problems.
These are scary facts, but the easy way to better protect our children and their immune systems is by knowing what is in your air with Awair 2nd Edition.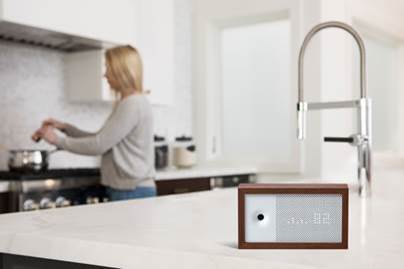 Here key features:
The 

Awair

 2nd Edition monitors the five key air pollutants that can significantly impact a person's health: fine dust, chemicals (Volatile Organic Compounds), CO2, humidity, and temperature. It provides more acute readings of "Fine Dust" levels (or PM2.5), which is typically very difficult to detect yet easy to breathe in.
Air quality levels are shown directly on the device's LED display to help users 'see the invisible' at a glance.
Data from the device are analyzed and displayed within the free partner (iOS and Android) app, which delivers real-time notifications that let users know when their air needs attention.
The app also provides personalized recommendations curated by experts and decades of research on how users can make improvements to their air quality.
Includes the Sleep Report feature within the app that uses an algorithm to help users optimize their bedroom for a good night's rest.
Compatible with Google Assistant, Amazon Alexa, Nest, IFTTT and more.
According to my new Awair, my air quality in my home can use some serious improvements in the dust area (that easily explained considering I live in the heart of pollenville).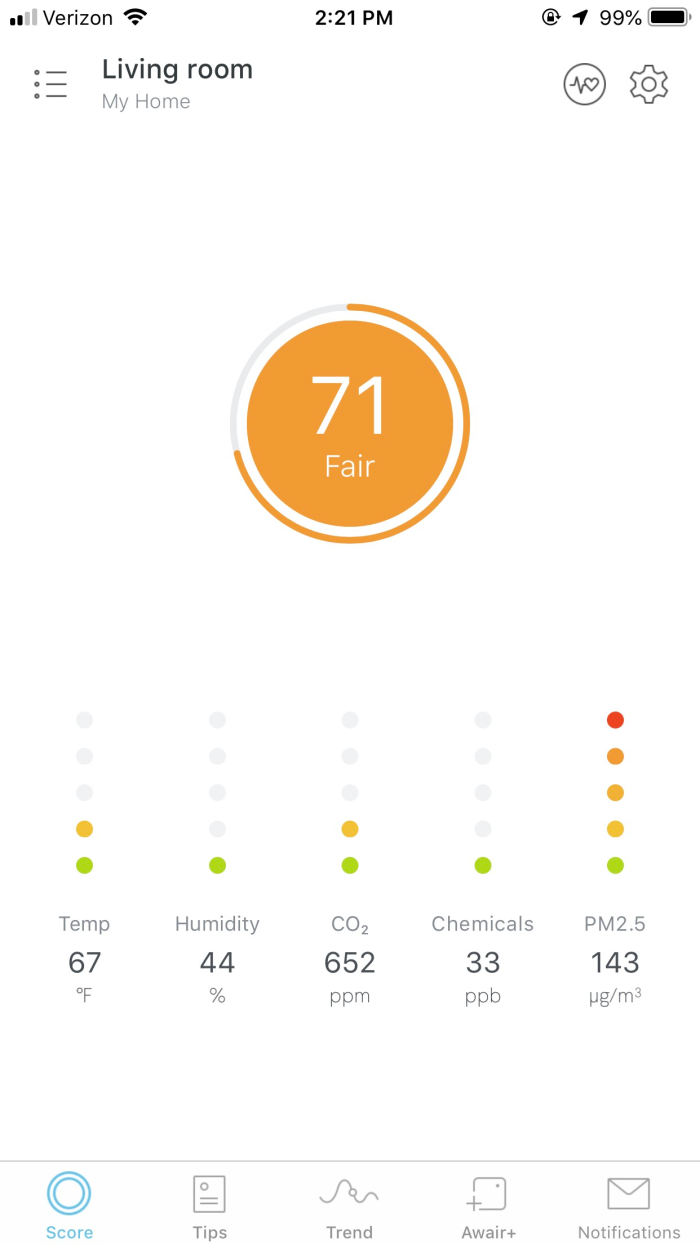 I need to work on a few things, obviously, but over all my air quality is fair and, thanks to Awair, I have a better understanding of what areas I need to work on to improve the air quality indoors that my family and I breath.
Breath is life and you cannot survive without it. Make the best quality of air possible for your indoor living space. Awair can help you too figure out what your air quality is like. Pick up your own Awair 2nd Edition unit today and find out more about the air you are breathing every day in your own home.
Follow Awair socially and find other products they have to offer