Treat Your Eyes to a Makeover with SilcSkin Skincare Eyepads
This post may contain affiliate links or I may have received the product free in exchange for my honest review. See full disclosure for more information.
I know growing older comes with lots of changes to my skin, and of course I am not thrilled with the aging look of my face. With these wonderful eye pads by SilcSkin, you can make your skin under your eyes look much younger, less wrinkles while you sleep. It is a makeover for your eyes that you don't have to do the work, let the eye pads do it all.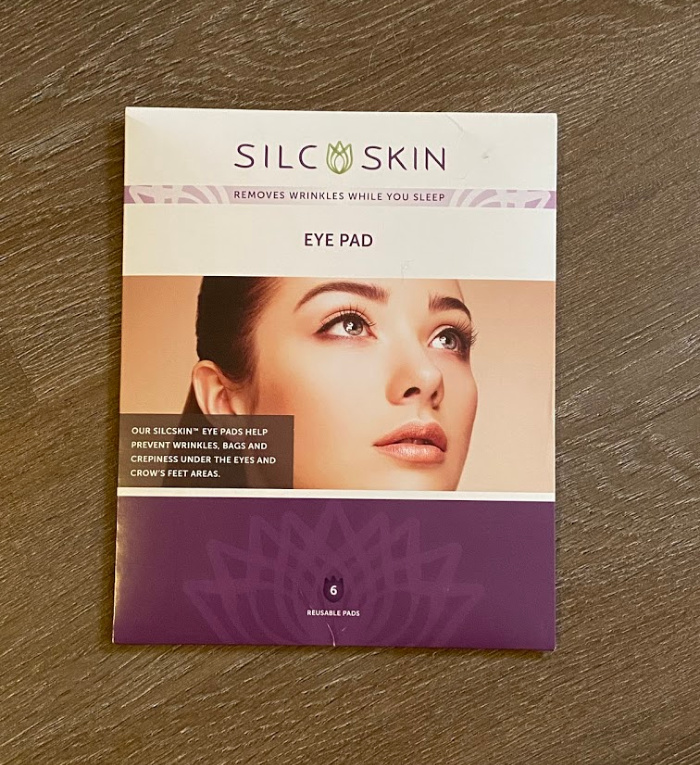 About SilcSkin:
SILCSKIN IS A WORLD LEADER IN NON-INVASIVE ANTI-WRINKLE SOLUTIONS. DEVELOPED TWENTY YEARS AGO BY AN EMMY AWARD WINNING MAKE UP ARTIST, SILCSKIN PRODUCTS ARE SPECIALLY DESIGNED TO GET RID OF WRINKLES ON SPECIFIC AREAS OF THE BODY, SUCH AS THE BROW, AROUND THE EYES, AROUND THE MOUTH, THE NECK AND THE CHEST. THE DECOLLETTE PAD (FOR CHEST WRINKLES) CAN ALSO BE USED ON THE STOMACH AND BUTT AREA. ADDITIONAL PRODUCTS INCLUDE A LOTION BASED HAND TREATMENT AND A CLEANSER.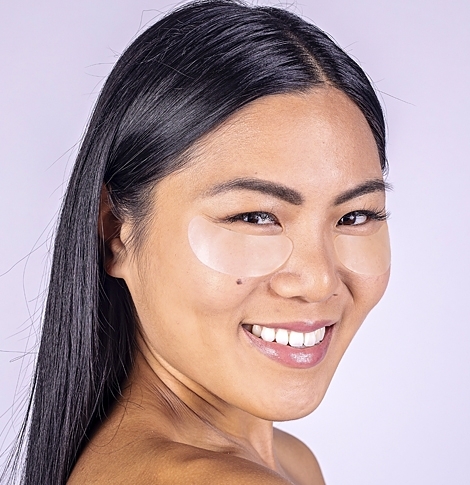 SilcSkin Eye Pads are specifically designed to prevent wrinkles, bags, and crepiness under the eyes and the crow's feet area. These anti-wrinkle pads are made with 100% medical grade silicone, developed using a perfected platinum curing process for a stronger and longer lasting product.
SilcSkin offers non-invasive methods of fighting wrinkles. When applied to the skin, electrostatic energy provided by the pads eliminates wrinkles by improving the irregular collagen structure and creating an increased blood flow which will result in an improved skin tone and plumped wrinkles. Silicone contributes in moisturizing the skin by drawing the skin's natural moisture to the surface, which hydrates the skin. SilcSkin pads are waterproof, hypoallergenic, contains no fragrance and allergy causing latex, urethanes, or adhesives.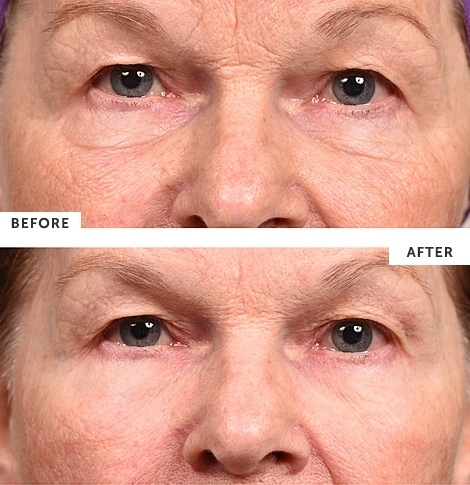 Wrinkles happen to everyone. As we get older, our skin gets thinner and less elastic. Almost every part of our skin can be affected — from our brow to our knees. We can't stop wrinkles from forming, but at SilcSkin we believe we can provide temporary relief and help you get back some semblance of the glowing, smooth skin from your youth.
So treat yourself to a makeover in your own home, on your own time while you sleep and wake up looking younger!
You can purchase your SilcSkin eye pads through Amazon, or their Website.
Stay socially connected with SilcSkin for all their latest skin products: