STEM Learning with Rainbow Gummy Candy Lab
This post may contain affiliate links or I may have received the product free in exchange for my honest review. See full disclosure for more information.
This great Rainbow Gummy Candy Lab from Thames & Kosmos combines kids love for learning about science, and their love for candy. They will learn how taking certain ingredients will create their yummy, candy treats! This can be a great family experience that will create lots of fun memories. Which shape and flavor will be your favorite? I just love when learning can be fun, and the kids won't even realize that this is educational.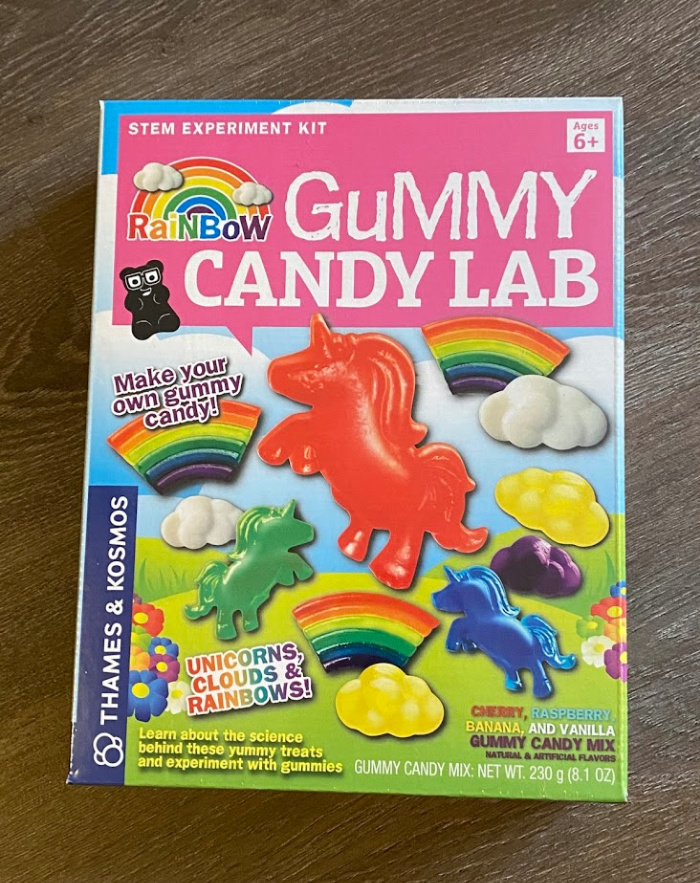 About Thames & Kosmos:
Thames & Kosmos was founded in 2001 by a science museum director and her son, who saw the great need and demand for better science education materials — resources for parents and their children that are more engaging, more effective, more relevant, and more fun.

Thames & Kosmos operates as the exclusive arm of parent company, Franckh-Kosmos Verlags-GmbH & Co. KG — Kosmos for short — based in Stuttgart, Germany. Founded in 1822, Kosmos operated solely as a book publisher until the 1920s, when the company published its first science kits aimed at explaining the world of science to children and young adults by bringing it to life with hands-on experiments.

Generations of European children have discovered their enthusiasm for science through Kosmos science kits. Since 2001, Thames & Kosmos and Kosmos have teamed up to develop science kits for children in the United States and other English speaking markets around the world.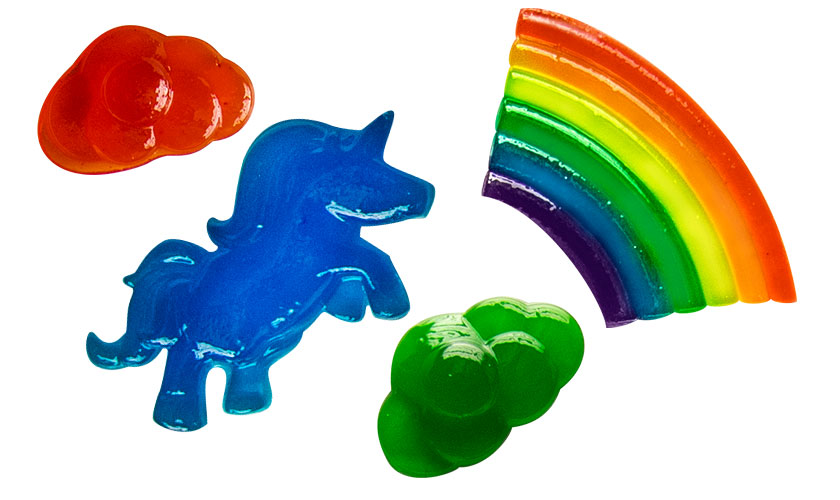 Unicorns, clouds, and rainbows … oh my! Make your own delicious, fun gummy shapes using a gelatin mixture: Pour it into the included mold and concoct a spectrum of flavors and colors to personalize your unicorn, cloud, and rainbow-shaped gummy creations. You can even add citric acid to make sour gummies.
Bonus: Learn about the scientific properties of natural polymers as you cook up these delicious treats! This kit includes all the food ingredients needed for a rainbow-gummy good time.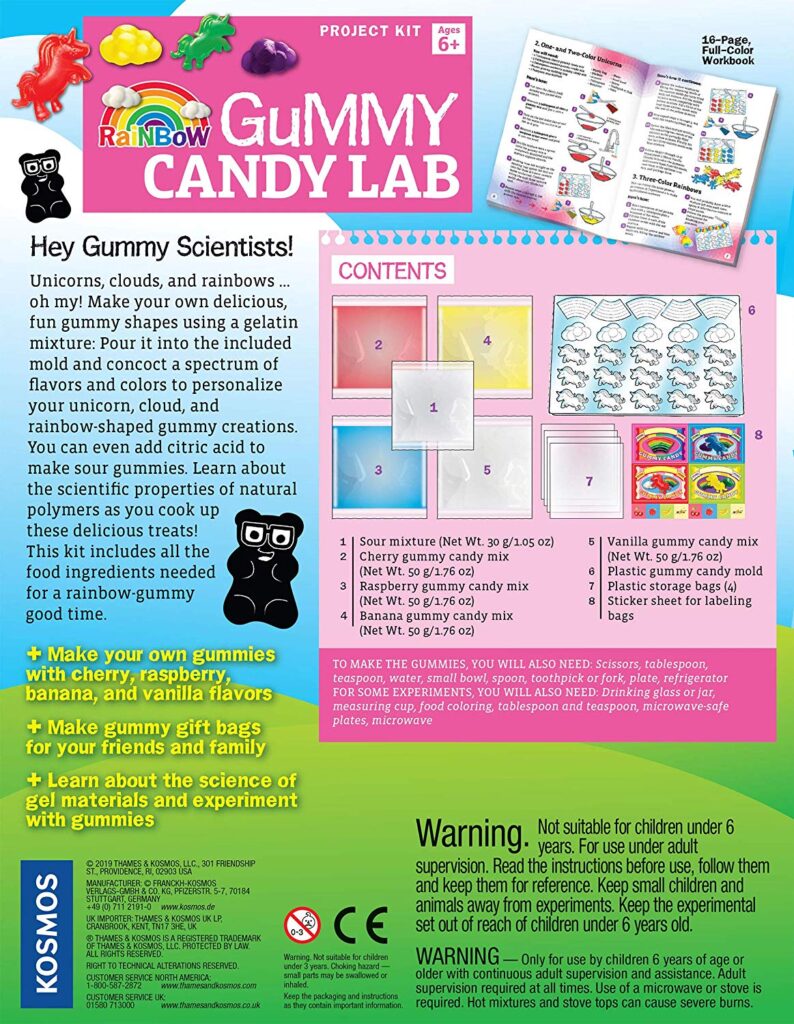 Make your own delicious and fun unicorn, Cloud, and rainbow-shaped gummies!

Concoct a spectrum of flavors and colors to personalize your creations.

Investigate the scientific properties of natural Polymers as you cook up these delicious treats!

Learn about colors and color mixing as you make a yummy gummy rainbow.

Includes all food ingredients needed (including gelatin mixture, red, yellow, blue, and white gummy candy colors), A candy making mold, as citric acid to make Sour gummies! A fun, 16-page, full-color manual guides your gummy making and experiments.

Some ingredients processed in facilities that also process milk, egg, tree nuts, wheat, Peanuts, and soybeans.
You can purchase this Rainbow Gummy Candy Lab on Amazon, or the Thames & Kosmos Website.
Stay socially connected with Thames & Kosmos for all their latest products: