Turn Your Garage into a Playroom for Your Kids
This post may contain affiliate links or I may have received the product free in exchange for my honest review. See full disclosure for more information.
There are numerous American homes with big garages which serve very little purpose other than storage. Most of us don't park our cars inside because it's easier to leave the car in the driveway.
However, the garage is a relatively large space which is being wasted that way. You can convert it into something more useful. For instance, if you have kids, you can give them a safe and spacious playroom.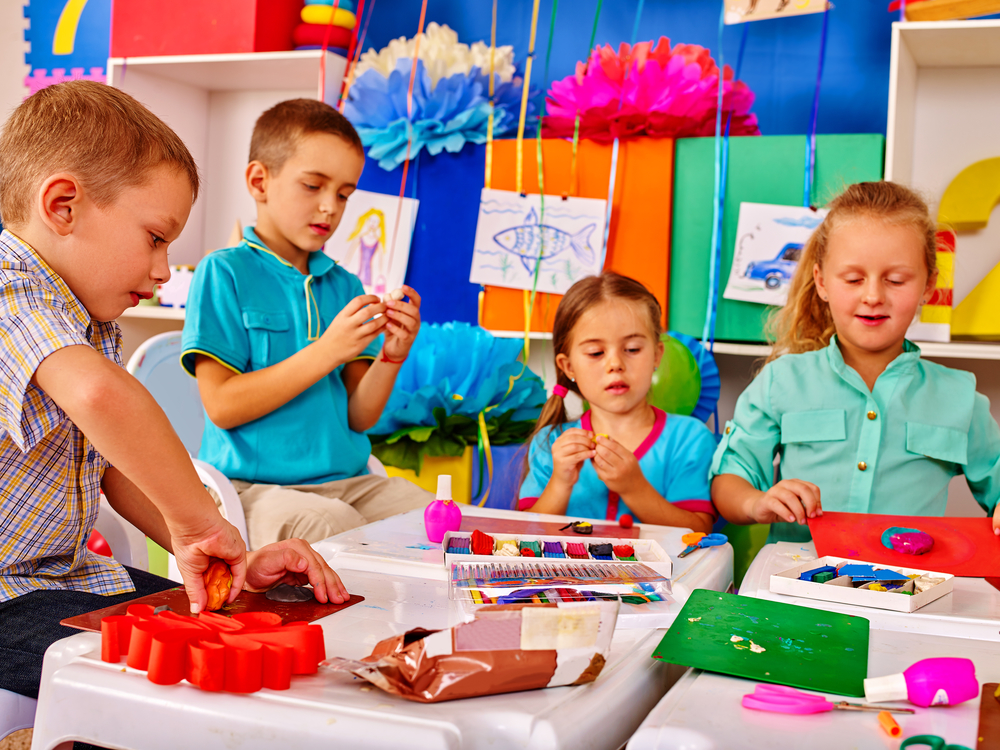 Get Rid of Everything Inside
Naturally, you can't start any project before you've cleared the clutter. Organize the things you already have stored there into things you will actually need and use in the future and the junk. You can either throw away the junk or donate it if it can still be useful to someone.
Once you have the garage stripped down to bare bones, you can start adapting it to your new purposes.
Repaint Everything
The garage is typically not a very clean place. We tend not to clean it as often as we do our homes. That means that it will decay much faster than the rest of the house. So, if you're adapting it for human habitation, you will need to inspect it for mold and other allergens, as well as structural damage.
When you're sure it's nice and safe, you can repaint everything. Seeing how it's for kids, bright colors are in order. Make sure that you include your kids in the process, to make them feel important. They can even help with painting, under your supervision, of course.
Get Enough Light
Make sure that you have enough natural light in there for your kids. If your garage didn't have much of it to begin with, you have a few options. The simplest option is installing a garage door with large windows or adapting your existing door to this standard.
You can also make new windows on the sides of your garage, but that is going to be costly and complicated and you will likely have to hire a contractor. A skylight is also an interesting option, but it is equally as costly and probably even more complicated to do.
Flooring
Garages tend to have a cement floor, which is not suitable for a room where your kids will spend a lot of their time. You will need to invest in some kind of flooring. Probably the best idea is a carpet, as they will spend a lot of time lying around on the floor.
Insulating
Speaking of keeping your kids warm, you will probably want to invest in some insulation, especially with winter coming up soon enough. Here are some useful tips https://rsgaragedoorservices.com/baby-cold-outside-ways-keep-garage-warm-holiday-season.
Be Creative
Once you have done all the technical stuff, you're left with an empty room and limitless possibilities. It's time to fill it with toys and other things to keep your kids amused.
You can give them a big whiteboard and markers if they enjoy drawing, or a climbing wall if they're more of a daredevil. You know what your kids like the best, so you can give them what they want.
Leave Plenty of Space for Storage
Even though the primary purpose of the room has been changed, you should still leave plenty of room for storage. Just remember how many toys your kids have, and you will see that it's a good idea. There are numerous storage options for garages available online and in DIY stores.
This project is a great way to give a new purpose to your garage, and your kids are going to love it. Just make sure that it is safe and warm enough for them to stay there.
To contact Rockstar Garage Door Services
4455 Murphy Canyon Rd Ste 100, San Diego, CA 92123, USA
619-930-9854