4 Ways How a Water Filter Impacts your Health
This post may contain affiliate links or I may have received the product free in exchange for my honest review. See full disclosure for more information.
With the number of waterborne infections on the rise, many people are now concerned about their drinking water. For this reason, water filters are becoming more popular in many homes. However, not all water filters are the same, they come in varied types and features, and all can satisfy your home with clean drinking water.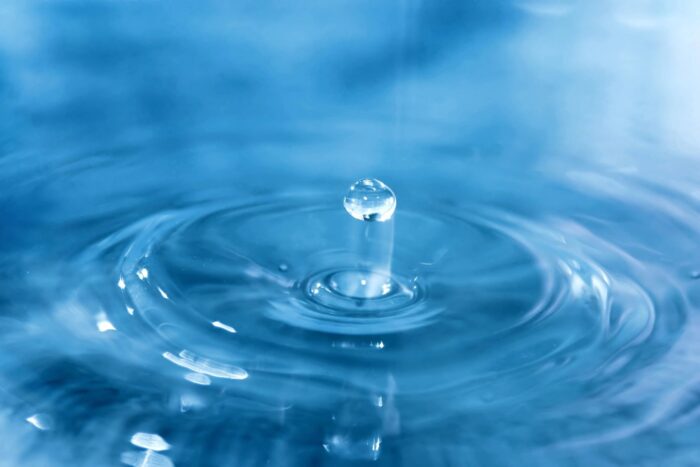 What is a water filter?
Drinking tap water can expose you to alarming amounts of toxic substances. Drinking straight from the faucet can make you ingest high amounts of chlorine, heavy metals, and chemicals. So, it's advisable to acquire the best water filter for your home. Such units eliminate impurities and toxic elements to result in better quality water. They come in varying shapes, sizes, and prices, and some can remove pollutants better than others.
What are the different types of water filters?
There are various types of filters available in the market. Sadly, most homeowners lack information on the best type of filter that can produce the safest water. Although different individuals have varying filtration needs, with the many choices to pick from, you can always get the best filter to address your water problems. Some of the common types of water filters are;
Countertop filters- A countertop water purifier is ideal for filtering considerable amounts of water and are excellent choices for families. You don't require a lot of expertise to install them. Screwing the faucet is enough to have your unit it up and running. However, you need to match your water needs with the type of filter. If your water contains high amounts of chlorine, acquire one that can deal with this excellently.
Reverse osmosis systems- These units are ideal for moving water containing lots of contaminants and particles. The system filters the water through a permeable membrane and lowers the concentrations of particles in the water.
Reverse osmosis systems use two different filters; one is useful for large particles and debris while the other intercepts finer particles in the water. If you need water filtration for emergencies, this may not be the best pick, it functions too slowly and may not meet your needs.
Membrane filters- With a membrane filter, water runs through and is filtered depending on the size of the filter's pores. The filter membranes are useful for filtration, ultra-filtration, and nanofiltration. The method of filtration is an excellent way of trapping waterborne pathogens without the use of chemicals.
Ceramic filters- These generally come in pot or candle type and move water through a ceramic filter to eradicate contaminants. They are different, and this mostly depends on the manufacturing company.
So, examine the packaging and pick a unit that will purify your water efficiently. Such filters are somewhat delicate and can break easily. They are not very useful in ejecting pollutants, and they are very slow in operation.
How can a water filter impact your health?
A filter eliminates pollutants and prevents illnesses
A water filter removes bacteria and the particulates from the water, and this protects your body from diseases. Filtration removes lead, which is known to cause significant health effects like congenital disabilities. A water filter also reduces the risk of some cancers by eliminating arsenic as well as other carcinogens from your water supply.
Limiting your contact with these cancer-causing agents ensures a healthier body. If you're worried about drinking water contaminated with lead is to acquire a water filtration system to eliminate this substance from your drinking water. Drinking clean water also boots your immunity enabling it to fight infections.
Pure, clean water also improves your health and prevents you from coming into contact with the bacteria present in water supplies. Some bacteria, like giardia, can cause gastrointestinal illnesses.
Improves food safety
Most of us use tap water for cooking, but using filtered water for cooking can improve your health. It can prevent you from consuming food contaminated with bacteria and chlorine, lead, or other toxic elements in the foods that you eat.
Reduces acidity in water
Tap water may be very acidic than what your body requires to function optimally. However, installing a water filter can expel particulates that cause diseases and also restore the PH balance to your drinking water.
Filtration improves the flavor of your drinking water
A water filter eliminates chlorine from drinking water, and this gives your drink a better taste. And this makes you and your family members drink more stay healthy and hydrated. Although many think that bottled water is cost-effective, installing a water filter in your home will save you more in the long run. You won't have to keep purchasing bottles of water, and you'll also enjoy a great taste of fresh, clean water.
The bottom line
Water filtration ensures that your drinking water is free from contaminants like bacteria, viruses, heavy metals, and other toxic substances. Drinking filtered water boosts your immunity and protects your body from infections. It also improves the taste of the water, and this prompts you to drink more and stay hydrated.